PORTSMOUTH, NH (June 22, 2018) – Service Credit Union (SCU) presented the Pease Development Authority (PDA) with a check for $2,000 Thursday, June 21st. SCU Vice President of Marketing Wendy Beswick and Pease Branch Manager Michele Saccoccia were on hand to make the donation to PDA Board of Directors Chairman Kevin Smith, PDA Executive Director Dave Mullen and Portsmouth International Airport Director Paul Brean.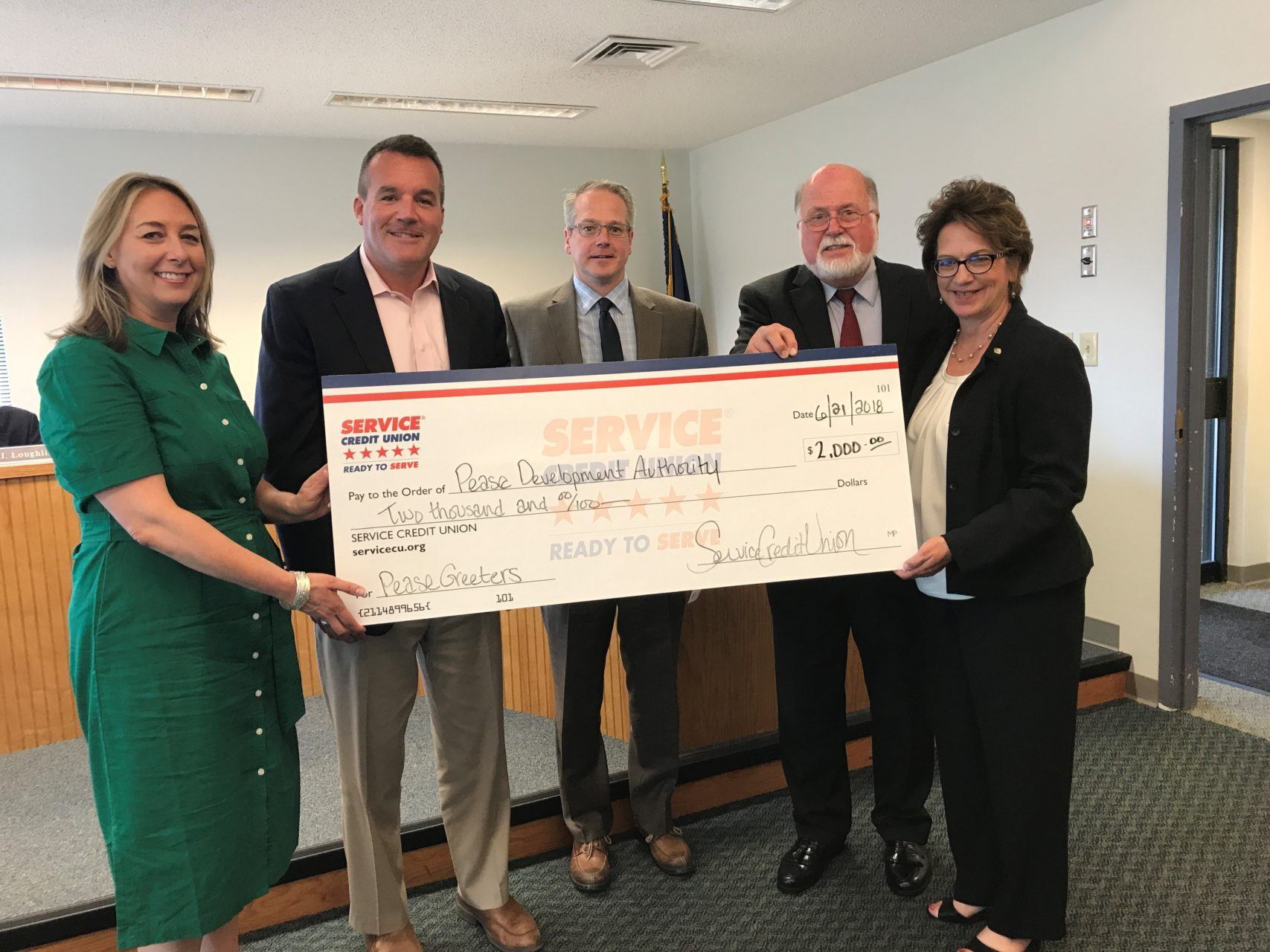 The Pease Development Authority will use the contribution to build the Pease Greeters a communications room for military landing at the Portsmouth International Airport. The PDA oversees the airport, where the Pease Greeters have been welcoming returning troops home since 2005. The non-profit organization greeted its 1,500th flight on June 9, 2018. The volunteer greeters gather at the airport to offer military a warm reception as they walk off and on the plane.
The communications room will add to this heartfelt welcome by giving the troops access to phones, laptops and other devices to let their loved ones know that they have reached U.S. soil safely.
"Service Credit Union is extremely proud of the role to enhance the welcome experience and to help the Pease Greeters in their noble endeavor to pay tribute to our troops," said Beswick. "It is a pleasure and an honor for the credit union to give back to the men and women who serve our country here and overseas."
Service Credit Union is also committed to delivering cases of water monthly for troops passing through the airport.