Become a Select Employer Group
Your Employees Will Thank You
Give Your Employees the Benefit of Financial Wellness
Financial stress among employees is a common cause of anxiety, which can lead to lower productivity at work.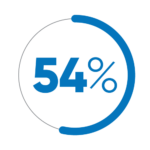 of U.S. employees say financial matters cause them more stress than their relationships, health or other concerns.1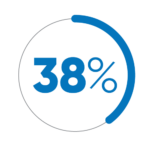 of employees say they have less than $1,000 saved to deal with emergency expenses.1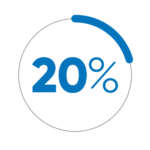 of employees report skipping work to deal with a financial problem.2
By becoming a Select Employer Group, at no cost to you, you'll be able to provide your employees with all the benefits that come with a Service Credit Union membership. This included a commitment on financial wellness, which can impact overall employee performance, morale, engagement and productivity while reducing costs associated with hiring and turnover as employees create more financial stability for themselves.
Benefits of Your Service CU Membership:
Discounted loan rates*
Up to two days early pay**
5% APY Up to the First $500 on Our Primary Savings Account***
A wealth of free financial education resources, including free financial counseling
Access to complimentary advice on investments, college education, retirement plans and more
How to Get Started:
Becoming a Select Employer Group is open to any business with operations in New Hampshire, or within 25 miles of any of our branches. See a full list of locations. The process is quick and easy, and costs nothing to you or your staff! All you have to do is fill out a quick form.
Email us to get started with the SEG process today. Find a full list of current Select Employer Groups here.
1 Information provided by PWC's Annual Employee Financial Wellness Survey, 2020.
2 Information provided by Consumer Financial Protection Bureau's Financial Wellness at Work Report.
*Loan Discounts do not apply to real estate, lines of credit, business loans, certificate or share secured consumer loans, or VISA loans. Discount will be applied to the APR that a member qualifies for based on creditworthiness and checking account tier. Collateral age and loan term may impact the APR offered. Members must maintain the tier qualifications for the life of the loan in order to keep their loan discount.
**Immediate credit of your direct deposit to your Service CU account up to two (2) business days early is based upon when we receive your payroll from your employer. Service CU cannot assume any liability for not depositing these funds to your account early.
***Annual Percentage Yield (APY) is accurate as of the last dividend declaration date of 02/01/22 and subject to change without notice. Dividends paid on actual daily balances of $500; variable APY of 5.00%. If the daily balance exceeds $500, the remaining balance will receive a variable APY of 0.25%. A minimum deposit of $5 is required to open a Primary Savings account.