Service Credit Union Launches New Brand Campaign
---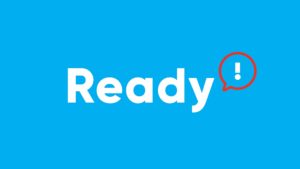 Service Credit Union is challenging people to think about their financial readiness at life moments, big and small, while showing that the credit union is a fully-stacked financial partner that is always ready.
The campaign concept, which was developed by creative agency James & Matthew of Shirley, Mass., is designed to build deeper awareness of the credit union and strengthen name recognition.
"When New Hampshire residents, neighboring New England residents, and military personnel think of their banking needs, we want them to think Service Credit Union," said Wendy Beswick, Vice President of Marketing at Service Credit Union. "With this campaign, we are trying to encourage them that there is never a perfect time to be ready. It's a mindset or an action."
The inspiration for the brand campaign came from the credit union's tagline of "Ready to Serve," and was expanded to Service Credit Union's wide array of products and services. Through its partnership with James & Matthew, Service Credit Union was able to tell its powerful message by focusing on storytelling to highlight Service Credit Union's brand. It communicates a story in one word: Ready.
This multi-faceted campaign launched in late summer with digital video, audio and display as well as social media advertising on Facebook, Instagram and YouTube. The advertising also includes traditional and connected TV and radio spots. The campaign runs until December 23.
About James and Matthew
James & Matthew is an award-winning branding and advertising agency. Since 2007 we've been in the business of making people feel things through strategy-driven creative and media solutions. For more information about our services visit jamesandmatthew.com.
About Service Credit Union
As a dynamic, member-owned, not-for-profit financial cooperative, Service Credit Union is dedicated to offering quality financial services and products. In 1957, the credit union was established to provide affordable credit to the Pease Air Force Base community. Now the largest credit union in New Hampshire, with over $3.4 billion in assets and 50 branch locations in New Hampshire, Massachusetts, North Dakota and Germany, we continue to serve our communities and provide a better future to our members. For more information, visit https://servicecu.org or call toll free 1-800-936-7730 in the U.S. and 00800-4728-2000 internationally.