Service Credit Union Launches Ready to Grow Business Campaign
---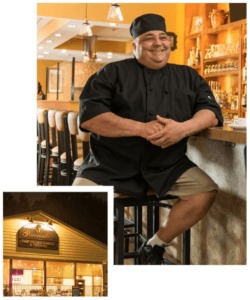 Service Credit Union has launched a new advertising campaign showcasing its business members and their stories of growing a business in the New Hampshire economy.
"From the smallest business owner to the largest, from developers to investors, each support New Hampshire's economic development in their own way and have their own set of unique needs and goals that Service Credit Union is poised to support," said Wendy Beswick, Vice President of Marketing at Service Credit Union. "With this campaign we are highlighting our members' stories and the practical and emotional decisions that have led to their success."
This multi-faceted campaign, launched in September, is running in New Hampshire markets during programming on MSNBC, CNBC, Fox News, NECN, ESPN and the Golf Channel. The ad also appears in print, on social media channels, and online video.
The advertising will complement the "Ready" brand campaign that launched earlier this year with the campaign call to action, "Are you ready to grow?"
The campaign concept, which was developed by creative agency Blaze Partners of Portland, Maine, is designed to communicate Service Credit Union's sophisticated and differentiated approach to partnership with businesses across New Hampshire.
"This campaign is about showing Service Credit Union's commitment to their members and their state as we tell member stories of growth and inspiration," said Kevin Kayne, Partner at Blaze Partners. "It is an exciting project to be a part of and can continue with more stories going forward."
About Blaze Partners
Blaze Partners is a marketing, advertising, and brand strategy agency based in Portland, Maine. Standing at the cross section of business strategy and creative, Blaze supports a wide spectrum of industries both domestically and abroad.
About Service Credit Union
As a dynamic, member-owned, not-for-profit financial cooperative, Service Credit Union is dedicated to offering quality financial services and products. In 1957, the credit union was established to provide affordable credit to the Pease Air Force Base community. Now the largest credit union in New Hampshire, with over $3.4 billion in assets and 50 branch locations in New Hampshire, Massachusetts, North Dakota and Germany, we continue to serve our communities and provide a better future to our members. For more information, visit servicecu.org or call toll free 1-800-936-7730 in the U.S. and 00800-4728-2000 internationally.