How to Protect Yourself From Identity Theft
---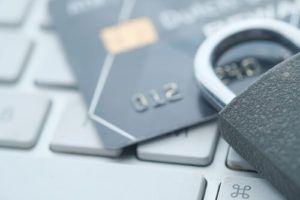 I have a friend who meticulously shreds each piece of mail with an offering of a credit card, checking account, or money market. She always signs up to receive her financial statements and other personal information electronically. She uses a variety of passwords and changes them regularly, almost obsessively. If I receive a credit card statement in the mailbox, she kindly suggests that I immediately sign up for that company's e-statements. She'll keep suggesting until I do it right then and there.
Why?
Well, years ago she was a victim of identity theft. She spent countless hours on the phone with credit card companies, credit bureaus, her financial institution, and attorneys to correct the situation. There was a monetary loss as she enlisted the help of third parties to help her through the chaos.
It wasn't easy to fix after it happened, but it can be easy to set up some safeguards.
When news broke of a record-breaking data breach accompanied by the ongoing saga of the Equifax settlement, I started to think beyond what I could do and started to consider a credit monitoring service. Even though my information was not compromised in either occurrence, I wanted to make sure my personal information remained safe in the future. I didn't want to reactively enlist help.
Luckily Service Credit Union offers products and services that can help protect me against identity theft. One of these is IDSafeChoice. How does it work? It's pretty simple. This credit-monitoring service enlists the help of credit reporting agencies such as Experian to track consumer's credit files and identify any suspicious activity or credit score changes. One-click from Service Credit Union's resources page and I'm on the IDSafeChoice website. There are free and paid plans, so I need to choose wisely what best fits my needs.
The free plan is simple since all Service Credit Union members are automatically enrolled. In the event a member suspects an identity theft issue, they would contact Service Credit Union and the Fraud Department would file a case on behalf of the member. Then, the member would be assigned a recovery advocate to work through the issue, including conducting research, credit alerts, reviewing credit reports, coordinating with agencies on the member's behalf, and disputing fraudulent information.  The recovery advocate's efforts are tailored to each members' needs depending on the situation.
What if you're not a victim of identity theft? IDSafeChoice has proactive plans which monitor your credit score and send alerts when they notice a change in your score. Plans cost anywhere from $2.95 to $5.95 a month for an annual subscription, depending on the level of service desired.
While these tools can be invaluable when breaches occur, it is still important to be diligent in protecting your personal data. After all, identity theft can happen to anyone regardless of age, income, or where they live.