Overseas Members: Don't Fall Prey to These Common Online Scams
---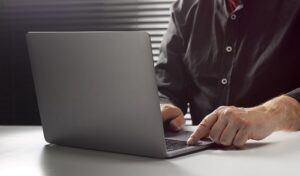 As we all continue to use online services more than ever due to the ongoing pandemic, please keep in mind that online shopping scams don't just affect those of us here in the U.S.
We have learned of a number of recent scams targeting our members in Germany that have cost them thousands of euros. While we will always do our best to try to retrieve any funds lost due to a fraudulent sale, please bear in mind that funds sent from your Service CU account via International Bill Pay do not come with a guaranteed recall.
Here are a few things to keep in mind when doing business via the internet.
Watch out for fake storefronts. Covid-19 has birthed a lot of online scams that appear to be legit businesses. If the deal is too good to be true, check the name, address and bank information of business and ensure that they match. Check for reviews, see how long they have been in business and trust your intuition. You can also use sites such www.scamadviser.com/ to help determine whether a business is legitimate. If the business address is not in Germany, question why you are transferring money to a different European country.
We recommend only purchasing from known reputable stores and businesses. Don't be swayed by authentic looking websites. Swindlers steal videos, photos and even reviews from reputable sites and create a legitimate-looking webpage. Copy and paste the text from the sales site or an advertisement into a search engine; if you receive multiple matches you are most likely dealing with a scammer. Don't deal with a seller who wants money sent directly to them and won't take payment by credit card or Paypal, as either offer greater protection in case of fraud or a dispute.
Research if others have successfully purchased from this person. Make note of the bank transfer information (does it match with seller's location?). Again, we do not recommend sending money to an individual; this is compounded if the seller's account is with a questionable financial institution such as N26 Bank, Solarisbank, and banks outside of Germany.
Stay smart when searching for a pet! With the rise of working from home, the demand for furry companions has increased. Put your emotions to the side and do some due diligence when looking for a dog or cat online. Pet scammers may hook people with adorable photos and/or a sad tale of why a puppy needs a forever home. Scammers will even ask questions about your home situation and level of experience with that particular pet to come across as legitimate, but they only care if you can transfer the funds. They are preying on your emotions to part you with your hard-earned cash. At best, the dogs are most often from illegal puppy mills, at worst, there is no puppy available.
Make sure to see the pet in person. If it is in another European country, beware if this deal is authentic, as this transaction will require additional paperwork and the dog will need a passport to cross European borders. Check with your local veterinarian's office for the European pet requirements. Potential buyers can download the image and conduct an internet search of the pet, also known as a reverse image search.
Don't allow the allure of convenience or your heartstrings to be pulled into having your money being scammed from you. Perform your due diligence, ask pertinent questions and trust your gut instinct.