How Identity Theft Happens
---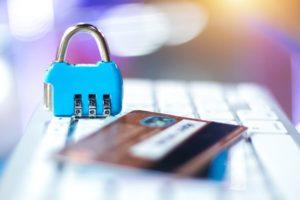 Identity theft occurs when someone uses your personal information without your knowledge to commit fraud or other crimes for their own financial gain, such as fraudulently applying for loans, filing taxes, or obtaining medical services. In many cases, the victim is unaware of the activity.
The effect of identity theft can be costly to you in terms of time and money. Below are a few of the most common techniques identify thieves use to obtain your information, and what to do if you think you've been affected.
How identity thieves access information:
Steal statements or other mail containing personal information from your mailbox.
Divert your mail to another location by filling out a change of address form.
Search through the trash or recycling bin for documents containing financial or personal information.
Steal your wallet or electronic device.
Hack into your computer or the computer of a company that does business with you.
Access the information you enter online or send by email.
Pose as a legitimate company or government agency and request personal information via phone, email, or text message.
Attach a skimmer to an ATM to capture the card number and PIN. This method will gain the information on your card: Your Name, Card Number, and Zip Code. Once a criminal has this information, they can use it to gain more information to commit crimes.
What to do if you think you're a victim of identity theft:
If you suspect that you are a victim of identity theft, contact Service Credit Union at 800.936.7730 (U.S.) or 00800.4728.2000 (Int'l). Our representatives will connect you with the Fraud Department, who will assist you in protecting your identity and your account.
Visit the Federal Trade Commission's identity theft website, ftc.gov/idtheft for more detailed information and to report identity theft.
Contact one of the three major credit bureaus to place a fraud alert on your credit report.
Experian: 888.397.3742
Equifax: 800.766.0008
Trans Union: 800.680.7289
Also, contact us to learn about the identity protection services that are part of your membership with Service Credit Union, such as IDSafeChoice.