9 Heart-Healthy Tips That Can Also Save You Money
---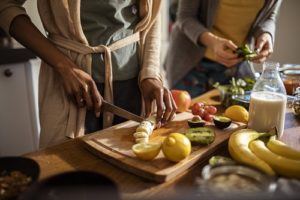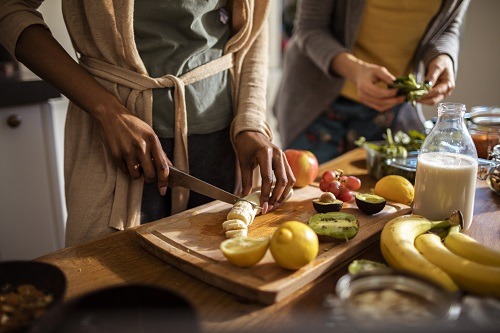 February is American Heart Month, which means it's a great time to evaluate your lifestyle and see where you can make some heart-healthy changes. Heart disease continues to be the No. 1 killer of Americans, and the COVID-19 pandemic has made this statistic even starker, as many people have delayed or avoided going to the hospital when experiencing signs of heart attack or stroke.
Not only can make some simple changes to your habits improve your overall health, but it can also help you save money. Besides the fact that you'll hopefully be spending less money on doctors' visits and losing fewer workdays to sick days, you'll also be reducing your everyday budget spending.
Check out a few of our suggestions below, and spread the word about American Heart Month!
More sleep; less caffeine – It's an easy trap to fall into Staying up late watching Netflix, scrolling through social media, or trying to finish some last-minute work. While many of us may be more stressed than ever, try to unplug and avoid screens for the last hour or so of the day and set a regular bedtime for yourself. The more regular sleep you get, the better you'll feel; and the less likely you'll be to spend money on buying coffee and sweet treats the next day to stay awake.
Don't skip breakfast – OK, so you've had your beauty sleep but now there's no time for breakfast! Well, take some time! You've probably heard it a million times by now, but eating a healthy breakfast at home helps you make smarter choices throughout the day, including avoiding the drive-thru on the way to work. If time allows, keep up the trend and pack your lunch, too. (Or if you're working from home, try to keep take out to a minimum).
Take a lunchtime walk – While you may be tempted to use your lunch break to grab a coffee or treat, try to use the break to take a walk instead. No time for a break? Try to take your calls or meetings outside and walk around!
Have more outdoor meetups – Don't limit your walking meetings to work. Next time you have plans with a friend, instead of grabbing dinner or drinks, why not go for a walk, hike, or bike ride?
Try a free fitness app – Many popular fitness apps offer a free trial or limited version of their content, as well as free videos on their social media channels. YouTube and Pinterest are also home to more free fitness content than you may think. Check out some more recommendations here for getting fit on a budget!
Fill up on protein and fiber – Foods high in protein and fiber will keep you fuller longer, meaning you'll be less likely to spend your money on junk food that doesn't really fill you up.
Drink water! – Water is totally free, and the healthiest drink you can have! If you truly hate drinking water, try adding cut-up fruit or herbs such as mint.
Shop on the outside aisles – This is an oldie but goodie recommendation. The middle aisles at the grocery store tend to be where all the processed and bagged food is. Save yourself some money, and empty calories, by sticking to the outside areas of the store.
Shop local – Support local farmers, and save money, by buying local produce. Foods that don't have to travel far usually cost less.
Happy Heart Month!
Get Fit With Skillshare! When you open a new account with Service Credit Union, you'll get access to a one-year free membership to Skillshare*, where you can access thousands of skills classes, including healthy cooking and exercise classes.
*Must open a qualifying share savings account with a minimum deposit of $5 and enroll in eCommunications and Online Banking. Once criteria have been met an email will be sent within 4 business days, offering the one year paid subscription to Skillshare. Subject to be changed or discontinued without notice. The credit union will issue a 1099-INT for tax purposes. Must be eligible for membership.