Summer Pandemic Staycationing Tips
---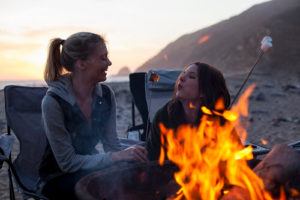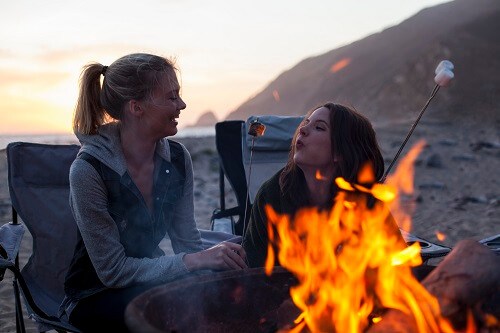 I don't know about you, but I have never experienced a hot and sizzling July during a pandemic. And like many other people right now, it wasn't long ago that I was coming off of the sad hangover that came with canceling a trip due to COVID-19. Man, is it difficult to be a 24-year-old cooped up in a 700 sq. ft. apartment with no way to spend your time off. But believe me, I understand that my safety and the safety of others take precedent.
Not to sound too cheesy, but, once I had wiped away the tears and closed the ice cream, I was able to take a good long look at my community and I realized that I don't need to hop on a plane to relax and enjoy time away.
Not only has the pandemic provided me with airline credit, but it has also forced me to recognize all of the fun happenings and joy that exist right outside my door and hey, I am even saving a little money, too.
So, please enjoy these staycation tips for 20-somethings, like me, or, really anyone who is just trying to enjoy a little PTO without leaving their state.
Tip #1: This is admittedly less of a tip and more of a formality, but let's just get it out of the way. According to the dictionary, the definition of a "staycation" is "a vacation spent in one's home country rather than abroad, or one spent at home and involving day trips to local attractions." This definition is key to know before you begin planning your staycation. What we are really talking about is having some good ol' fun in your own neck of the woods.
Tip #2: While we are on the subject of planning, it's important to note, that yes, you should plan out your staycation as you would plan a regular vacation. It's exciting to have things to look forward to and to also understand how you will be spending your time.
Tip #3: Speaking of spending… let's talk budget, baby. A staycation is a good opportunity to save money, (Who doesn't like saving money?). But, let's be clear, saving money during your staycation doesn't mean you shouldn't enjoy yourself. I suggest making a budget and sticking to it. Depending on what activities you have planned, you will likely notice that you aren't spending as much as you would go on a traditional vacation.
Tip #4: What should you do? Take a look at the list I cooked up below and be sure to check out local community Facebook pages in your area for additional ideas.
Have a fire on the beach.
Go glamping or even camping, if that's what you're into.
Rent a hotel room in your own town.
Have an at-home spa day.
Take a virtual cooking class.
Go out for ice cream.
Throw on your bathing suit and sunbathe in your backyard.
Throw a themed dinner party or go bar-hopping at home.
Go for a hike.
Go on an outdoor tour.
 Splurge on dinner.
Go blueberry picking.
Play mini-golf.
Hopefully, you find the above tips to be the recipe for a perfect staycation. If all else fails I recommend intentionally unplugging—put your phone away, turn on your out-of-office notification, leave the dishes in the sink, let the laundry fold itself, and really just take time to relax and enjoy. Vacations and even staycations are few and far between. Make the most of the time you have even if that means you're simply staying home with loved ones.
For tips on planning a staycation for the whole family check out the Service CU blog, "The Staycation: Be a Hero and Conquer the Ultimate Vacation From Home!"