How to Get Free Entrance to National Parks as a Veteran
---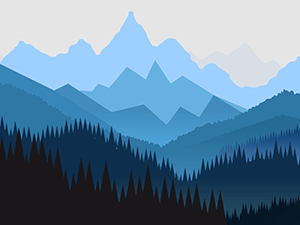 If you are a veteran of the U.S. military, you may already know about major benefits you are entitled to, such as education benefits through the GI bill, eligibility for a VA home loan and VA health care. But did you know that there are other, lesser known VA and Gold Star Family benefits, such as free access to national parks, refuges and other public lands?
According to the VA's blog, VAntage Point, entrance fees for the National Park Service and the U.S. Fish and Wildlife Service, and standard amenity recreation fees for the Bureau of Land Management, Bureau of Reclamation, U.S. Forest Service and U.S. Army Corps of Engineers sites are waived for current Military Service-members and their dependents, Veterans and Gold Star Families. This is a new benefit that was added in 2020, expanding the existing free pass for active duty members of the U.S. military and their dependents.
To qualify for this program, a veteran is identified as an individual who has served in the United States Armed Forces, including the National Guard and Reserves, and is able to present one of the following forms of identification:
Department of Defense Identification Card
Veteran Health Identification Card (VHIC)
Veteran ID Card
Veterans designation on a state-issued U.S. driver's license or identification card
Gold Star Families are next of kin of a member of the United States Armed Forces who lost his or her life in a "qualifying situation," such as a war, an international terrorist attack, or a military operation outside of the United States while serving with the United States Armed Forces.
Other free or discounted passes, including some lifetime passes, are available for people with permanent disabilities, fourth grade students, volunteers, and senior citizens age 62 years or older. The participating agencies also offer several fee-free days for everyone throughout the year on holidays such as Veterans Day and Martin Luther King, Jr. Day.
The National Parks and Federal Recreational Lands Pass, known as the Interagency Pass, can be obtained in person while visiting a participating site. Visit Places to Get Interagency Passes for a searchable list and be sure to contact the site before you go, to make sure they are open and have passes in stock.
Learn more about how to apply for a Veteran ID card, and if you qualify for one here.