Youth Club
Kids Can Learn to Save with Our Youth Club
Help start the saving habit
Some of the best grown-up savers are people who started early and developed the habit steadily over time. Kids who save learn patience, responsibility and setting goals—not to mention the basics of personal finance.
Whether the goal is a new bike, summer camp or even college, a savings account puts kids on the path to prosperity and it's never too young to start powerful savings habits. With Service Credit Union Primary Savings Account, you'll enjoy a 5% APY on the first $500 and .25% APY on all funds over $500**.
Saving Money is Fun Kids Club featuring the Money Mammals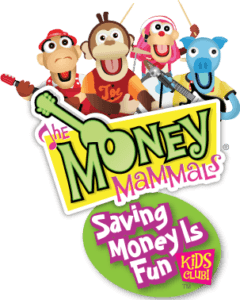 Through the use of games, music videos and $mart Quests, your child will learn about the value of money in a fun and engaging way.
Rates accurate as of 07/01/21.
*Children under the age of 13 and children ages 13-17 without a checking account will only have ATM access with their debit cards. Children 13-17 may open a checking account with a parent or guardian as joint owner, at which point the debit card will no longer be restricted to ATM transactions only.

**Annual Percentage Yield (APY) is accurate as of the last dividend declaration date of 07/01/21 and subject to change without notice. Dividends paid on average daily balances of $500; variable APY of 5.00%. If average daily balance exceeds $500, the remaining balance will receive variable APY of 0.25%. A minimum deposit of $5 is required to open a Primary Savings account.