iBOT® Loan
Rates as Low as 4.94% APR*
Introducing a New Experience in Personal Mobility
For individuals who rely on wheelchairs, the world is not as accessible as it should be. That's why Service Credit Union has partnered with Mobius Mobility to offer a loan to individuals eligible for the iBOT® Personal Mobility Device (iBOT® PMD).
Custom fit to each user, the iBOT's functionality can be adjusted to meet specific needs and abilities. This unique device elevates users to eye level with others, can climb stairs and curbs, and navigate varied terrains including sand, snow and gravel.
The iBOT opens up a world of possibilities for its users, but due to its cost, has been out of reach for many. We'll work with you to finance a loan that's right for you, on your terms, no matter your income level or credit history.
How it works:
Rates as low as 4.94% APR*
No down payment necessary
Up to $50,000 in financing, with up to 72 months to pay it off
Mobius Mobility is accredited through ACHC (Accreditation Commission for Health Care) and can direct bill some private insurance plans (excluding Medicare or Medicaid), striving to help you receive the maximum allowable benefit. For others, Mobius can assist with documentation, including preliminary quotes for prior approval. We work together with Mobius to help fill in the gaps when it comes to funding, to ensure this incredible device is available to anyone who needs one.
Interested in applying? Here's what's next: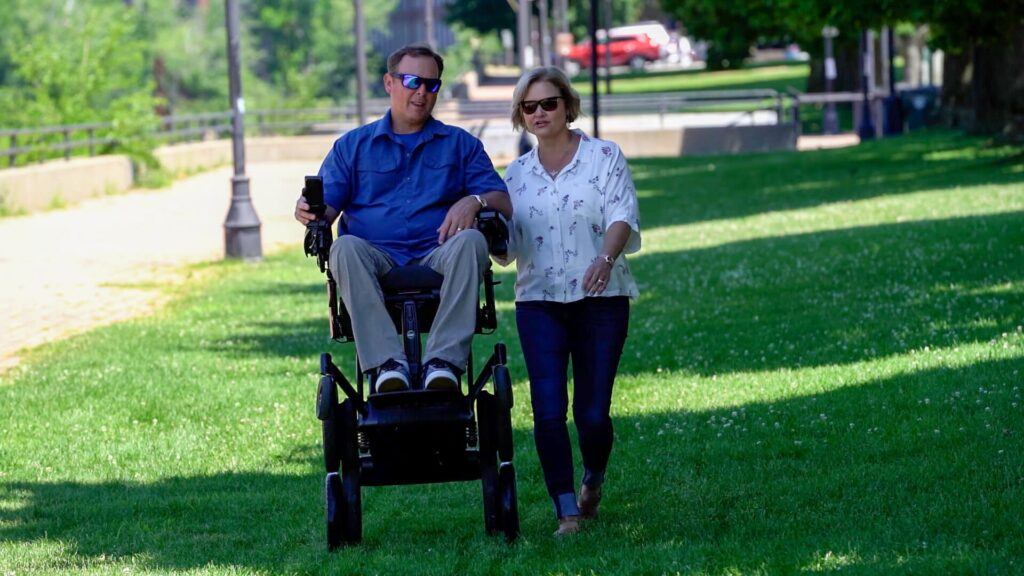 "When I'm talking to people, and I'm able to be at the same height as them, and look them in the eye, and have a conversation with them, that disability just seems to fade into the background, and I gain a sense of independence. It's just an incredible feeling."
Want to learn more about the iBOT? Contact Mobius directly!
iBOT is a registered trademark of Mobius Mobility.
*Rates shown are Annual Percentage Rate (APR), accurate as of 05/01/22 and subject to change without notice. Rates advertised with a .75% reduction. The .75% reduction is available for the Direct Deposit+ checking account tier (example: 5.69% APR less .75% = 4.94%). Up to a .75% discount will be applied to the APR that a member qualifies for based on creditworthiness and checking account tier. The loan term may impact the APR offered. Members must maintain the tier qualifications for the life of the loan in order to keep their loan discount. Floor rate may apply. Cannot be combined with any other offer. Must be member of Service CU or eligible for membership.