Community
Come Join Us at These Upcoming Events
At Service Credit Union, our mission is doing what is right for our members by: improving financial well-being, supporting the communities we serve and creating value and enduring relationships. We partner with local and national organizations that have a meaningful impact, supporting their causes both domestically and overseas.
Shred Days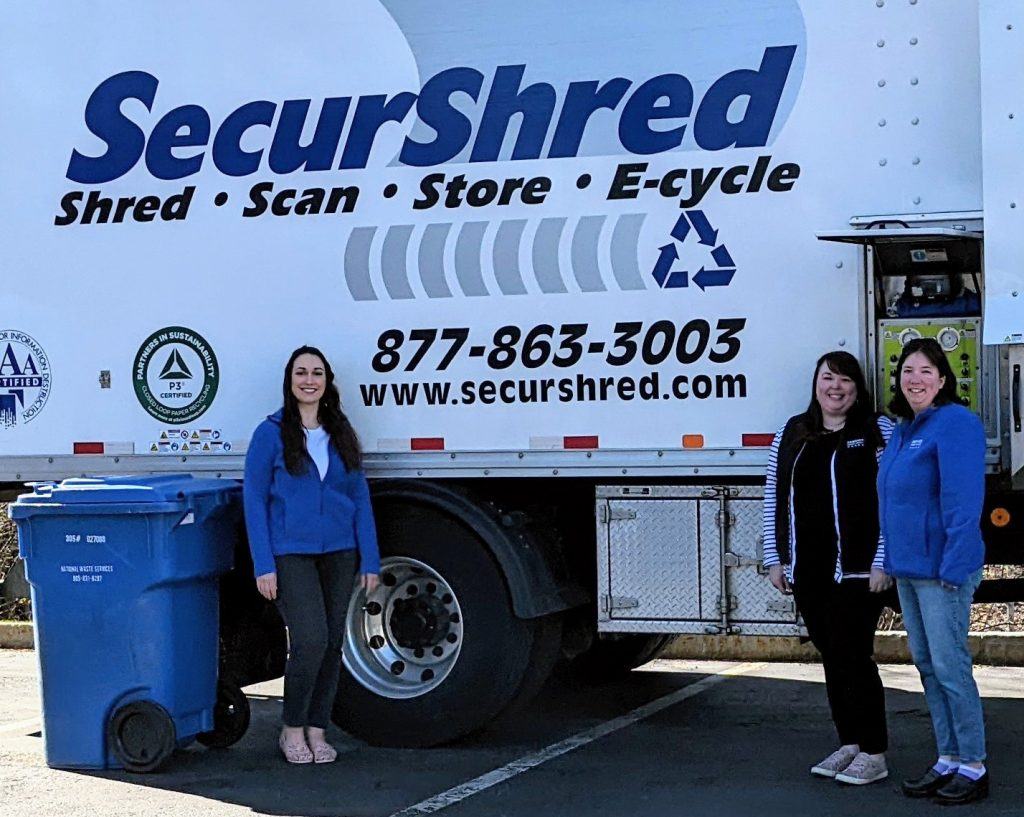 Visit one of our Shred Days to keep yourself secure by destroying sensitive documents, compliments of Service Credit Union. Pull right up to the large shred truck in the parking lot to dispose of your unwanted, private documents.
Acceptable Items: Papers, folders, file folders, paper clips and staples.
Not Acceptable: Hard drive, binder rings, hanging file folders, pens, batteries, cell phones, laptops, floppy discs, CDs, and biodegradable or explosive material.
Join us for these upcoming Shred Days:
April 8 – Franklin Branch – 886 Central Street, Franklin, NH – 9:00 a.m. to 1:00 p.m.
April 29 – Lebanon Branch – 225 Mechanic Street, Lebanon, NH – 9:00 a.m. to 12:00 p.m.
May 13 – Corporate Office – 3003 Lafayette Road, Portsmouth, NH – 9:00 a.m. to 1:00 p.m.
June 3 – Somersworth Branch – 15 Penny Lane, Somersworth, NH – 9:00 a.m. to 1:00 p.m.
October 14 – Franklin Branch – 886 Central Street, Franklin, NH – 9:00 a.m. to 1:00 p.m.
Upcoming Events
Stateside
Saturday, March 18, 2023 – CHaD Battle of the Badges Hockey Championship – Manchester, NH
The Children's Hospital at Dartmouth Hitchcock Medical Center (CHaD) is hosting the 15th annual Battle of the Badges Hockey Championship, which features police officers, detectives, marshals, state troopers, sheriffs, department of corrections officers, firefighters, dispatch workers, EMTS, and more at the SNHU Arena. Service CU is the Team Partner of Team Fire. Service CU is the sponsor of Team Fire! Learn more at chadhockey.org.
Monday, March 20, 2023 – Steel Chef Challenge – Manchester, NH
The New Hampshire Food Bank's Steel Chef Challenge, presented by Service Credit Union, returns with television host, chef, writer and social advocate Andrew Zimmern hosting the competition at the DoubleTree by Hilton Manchester Downtown Hotel. Guests will enjoy the live competition for culinary supremacy, while enjoying a top-notch dinner curated by chef Zimmern and his staff. To learn more, click here.
Saturday, March 25, 2023 – Southern NH KIDSFEST – Nashua, NH
The Southern NH KIDSFEST returns to Nashua's YMCA Westwood Park from 10:00 a.m. to 1:00 p.m. The day will feature games, live performances and music, a ninja course, touch-a-truck and more. The event is free and open to the public.
Overseas
Friday, March 10 to Sunday, March 12, 2023 – Spring Bazaar – Rhine Ordnance Barracks
Service Credit Union is proud to sponsor this year's Spring Bazaar, which is set to feature vendors from across Europe, offering a range of housewares, cheeses, and wines. The prices will be denominated in USD, based on the Euro exchange rate, and the event is open only to ID card holders. The credit union will also be present at the event, with a financial literacy spinning wheel to engage visitors, and will provide banking information and giveaways. For additional details, click here.
Saturday, March 18, 2023 – St. Patrick's Day Run – Baumholder
MWR in USAG Rhineland Pfalz is organizing a fun and family-friendly running event for service members and their families. Participants are encouraged to wear their best St. Patrick's Day outfit, and Service CU will be there distributing healthy snacks to runners after the run.
Thursday, March 23, 2023 – USO Coffee Connection – KMCC
As a USO Mission Partner, the credit union is creating a space for military spouses to connect both professionally and personally. This monthly one-hour event provides a platform for military spouses in the area to connect, exchange advice, and gain insights into local events. This month's event will cover goal setting, and Service CU will be present to offer valuable financial and employment-related information. All military spouses in the vicinity are encouraged to attend. Click here for more details.
Branch Collection Drives
Service CU is always striving to give back to the communities we serve, and one way we support our friends and neighbors is through collection drives at our branches. All year long Service CU branches will select local nonprofits in their community and organize a collection drive of their most needed items. Click here to learn more.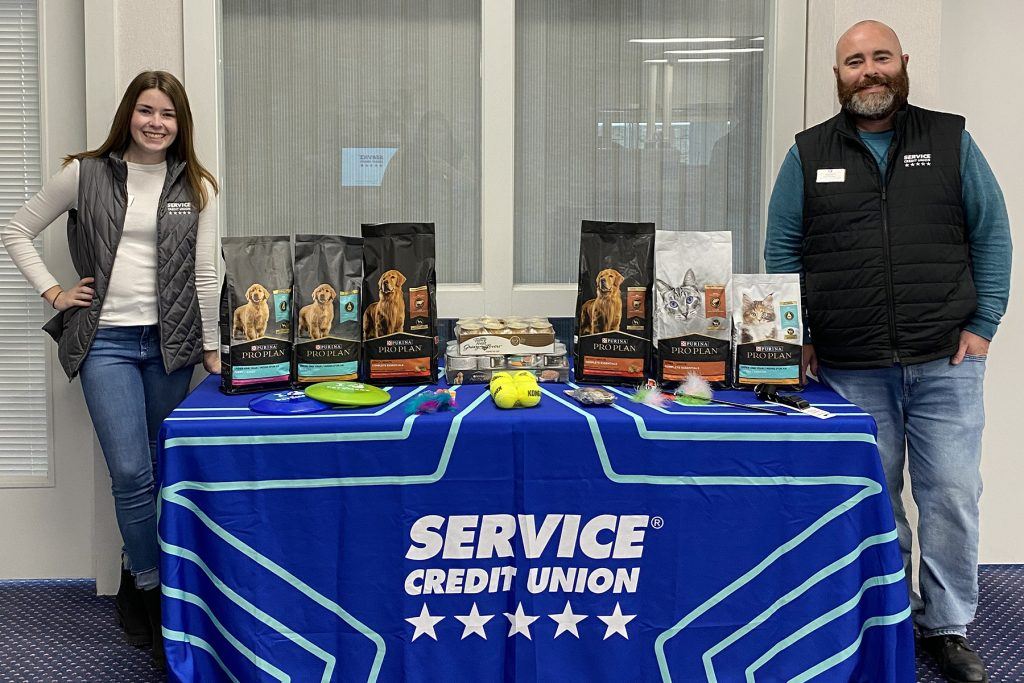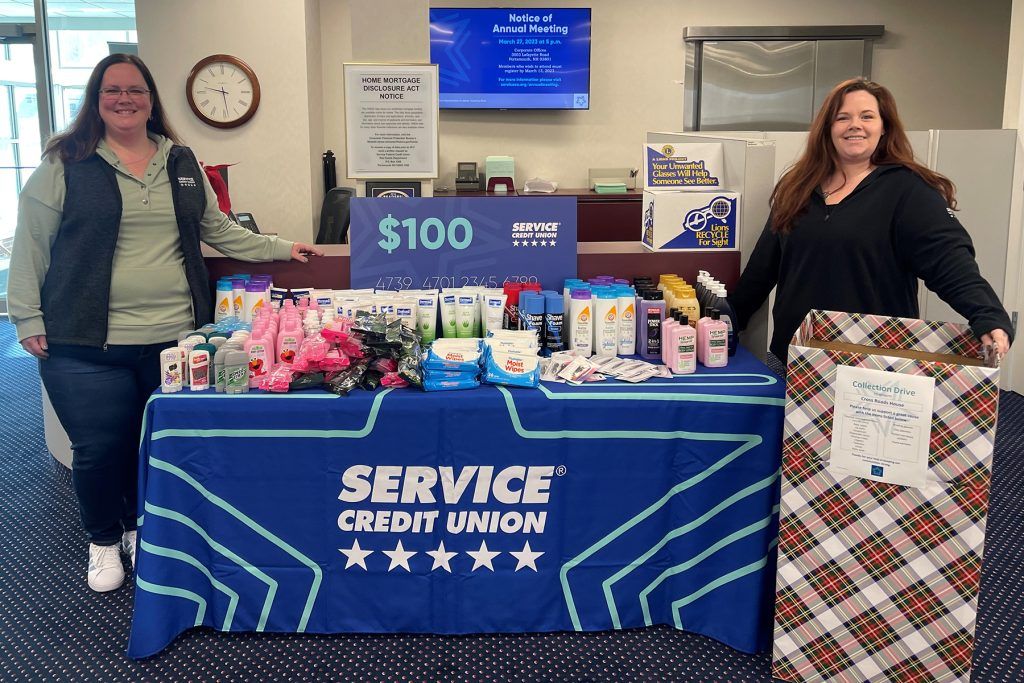 Special Offers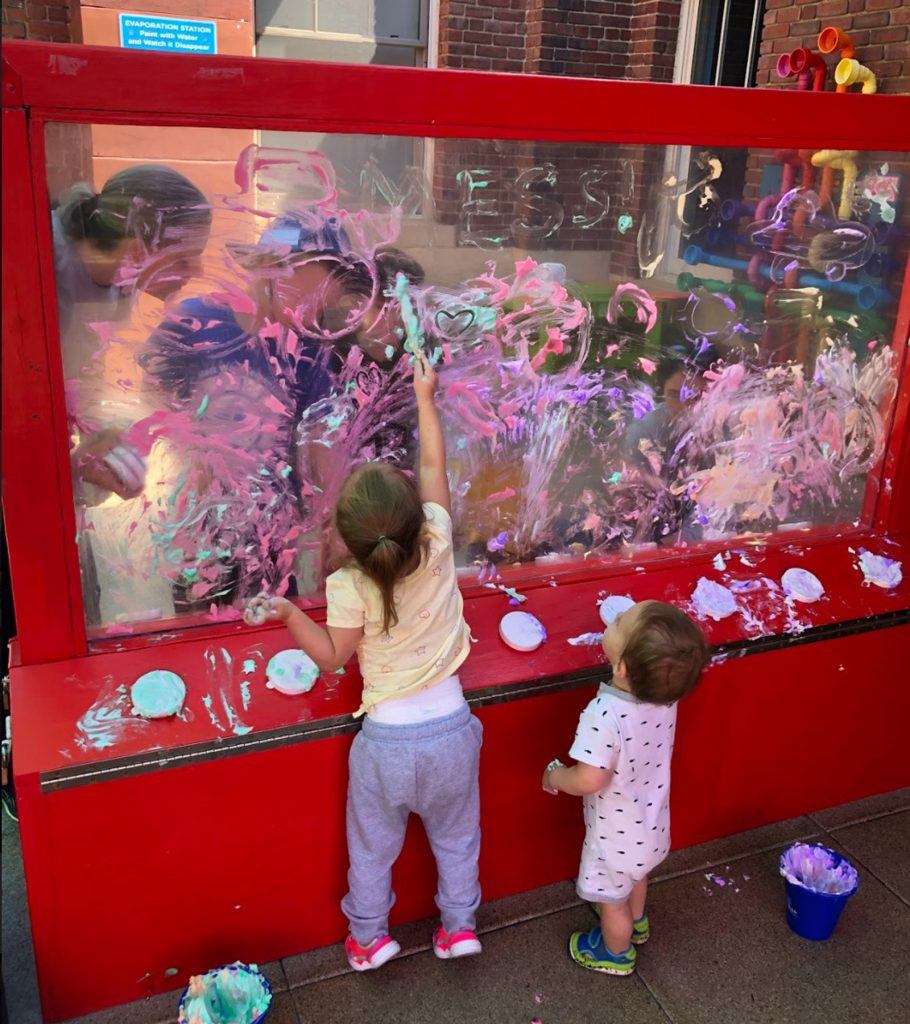 Children's Museum of NH Military Appreciation Program
Service CU is proud to be the Military Appreciation Program sponsor for The Children's Museum of New Hampshire. From now until Armed Forces Day, U.S. veterans and active military, and their families, will receive a 50% discount on admission.
From Armed Forces Day through Labor Day, they will receive free admission to the museum.
To learn more about The Children's Museum of NH, click here.
Recent Events
Festival of Fives: Dinner and a Story
Service CU was presenting sponsor of Meals on Wheels of Hillsborough County's Festival of Fives: Dinner and a Story at LaBelle Winery. The event treated guests to five food stations, five wine-tasting pours and a choice of five desserts, while raising critical funds for food insecure in Hillsborough County. The evening also featured NH author Rebecca Rule, a jazz/blues trio, a silent auction and a wine pull.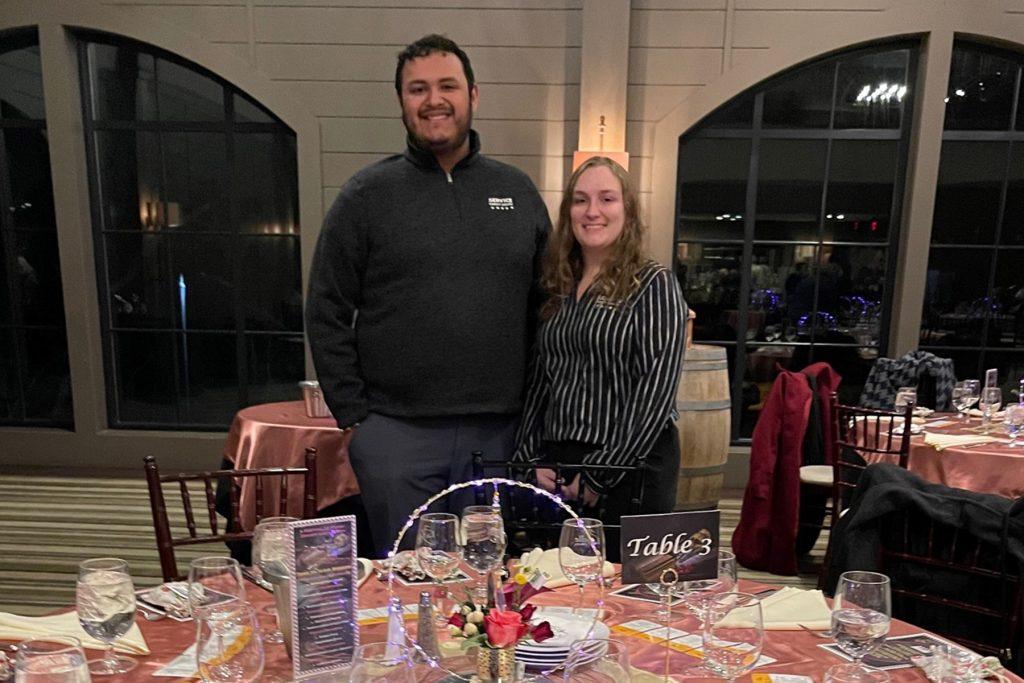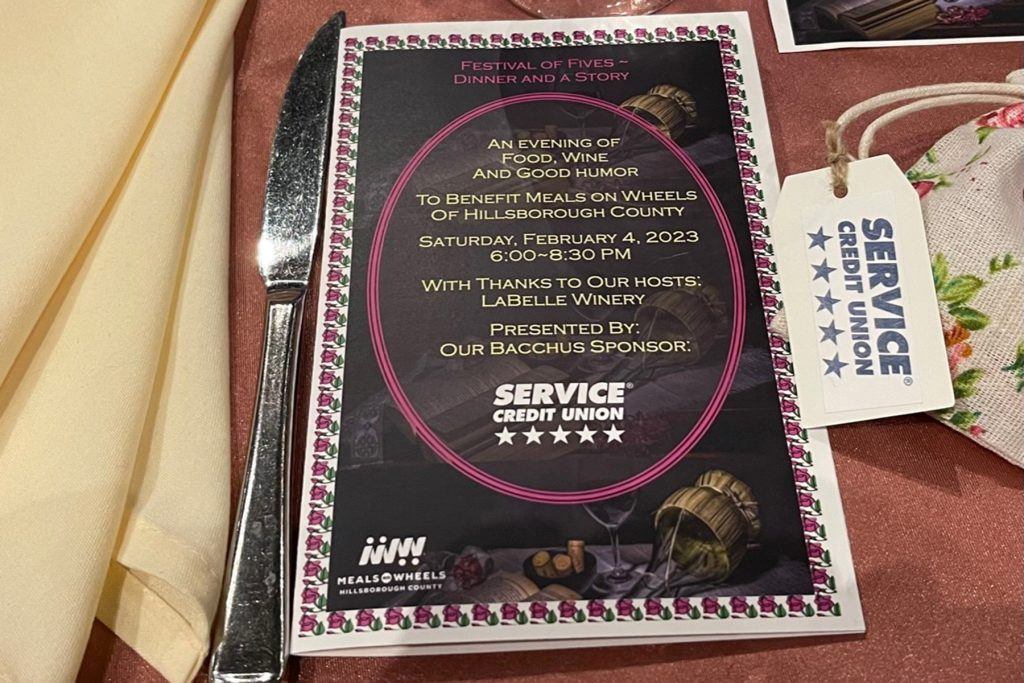 Kaiserslautern Valentine's Bazaar
MWR in the Kaiserslautern Military Community hosted the first bazaar of the year, featuring vendors from all over Europe offering an array of housewares, cheeses and wines at prices set in USD based on the Euro exchange rate. The event was open exclusively to ID card holders. Service Credit Union was on-site, providing valuable banking information and giveaways.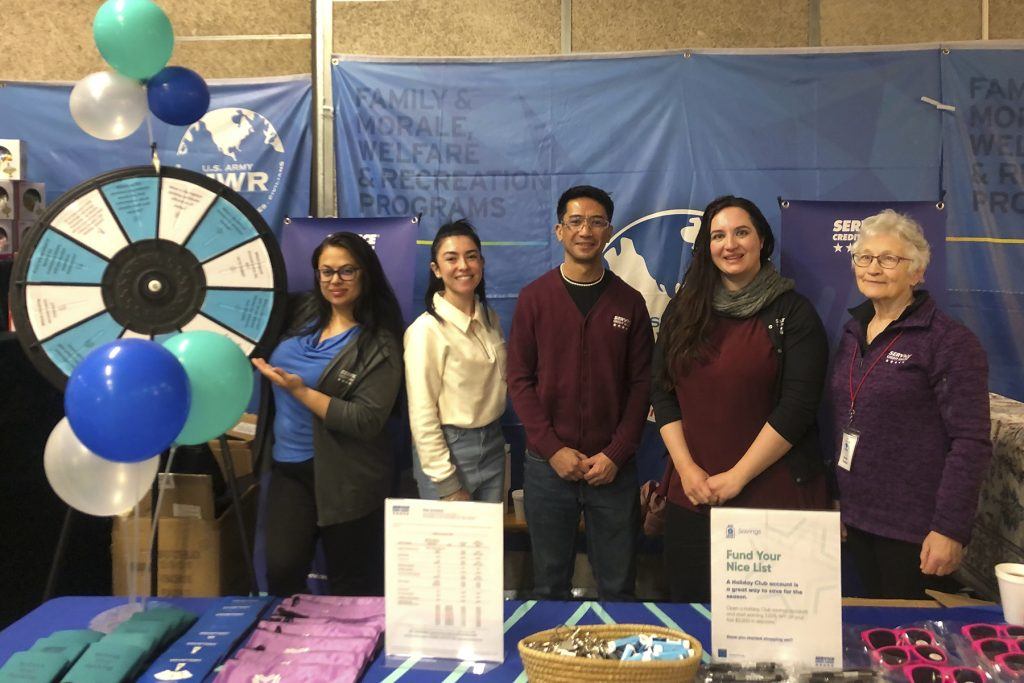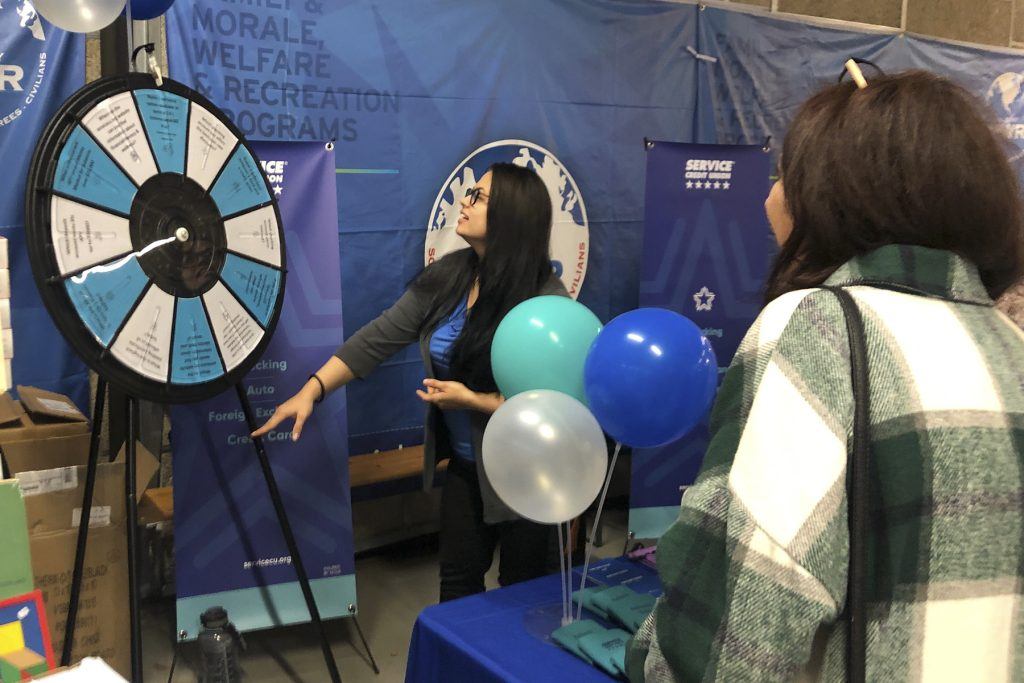 Keene Ice and Snow Festival
The 20th Annual Keene Ice and Snow Festival was a day of free, family fun, and Service CU was the sponsor of the s'mores campfires on Railroad Square. Attendees watched ice carvers, took a ride on the children's train, went snow sliding, roasted s'mores and more.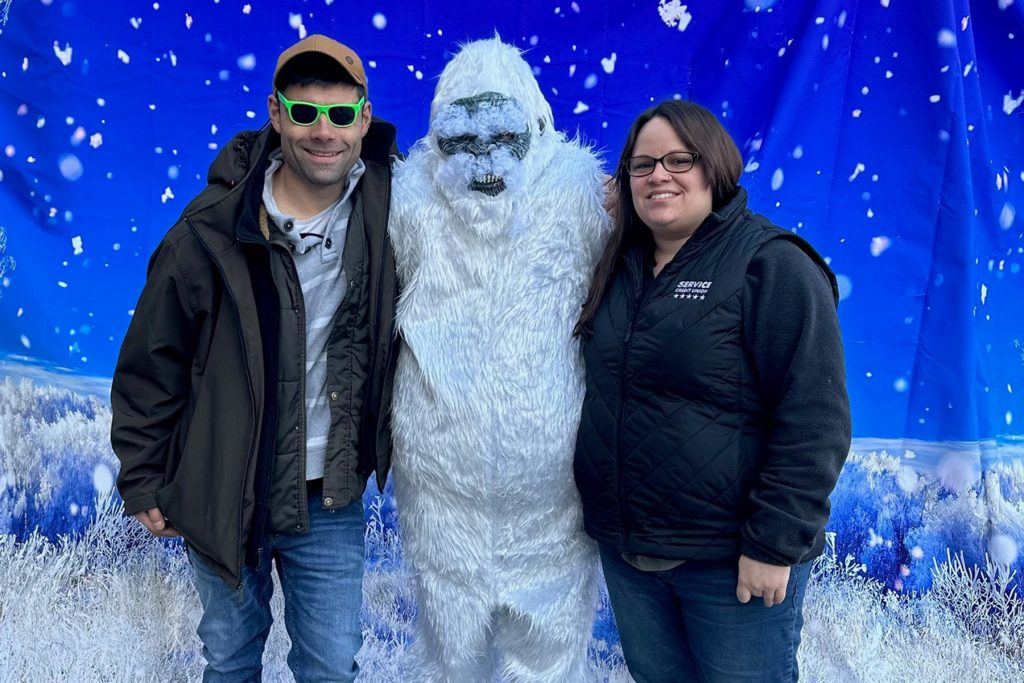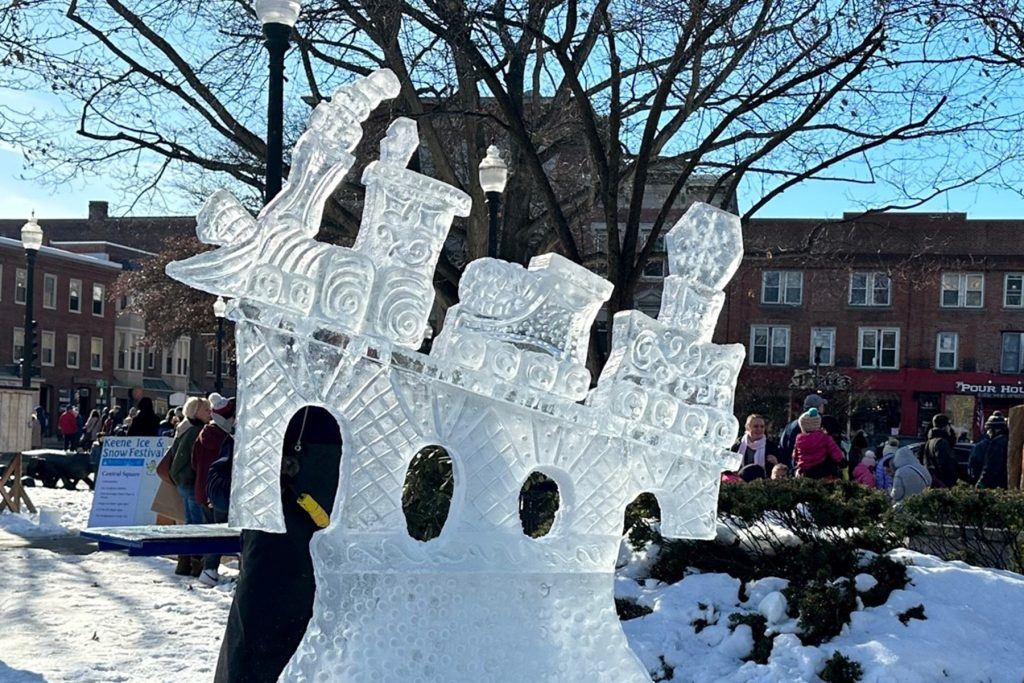 PMAC's Free Music and Arts Week
Portsmouth Music & Art Center (PMAC) and Service Credit Union partnered to bring 100 lucky individuals a free one-on-one 30-minute lesson with a PMAC teaching artist. Everyone ages 5-105 were given the chance to pick up a brush or instrument and try something new.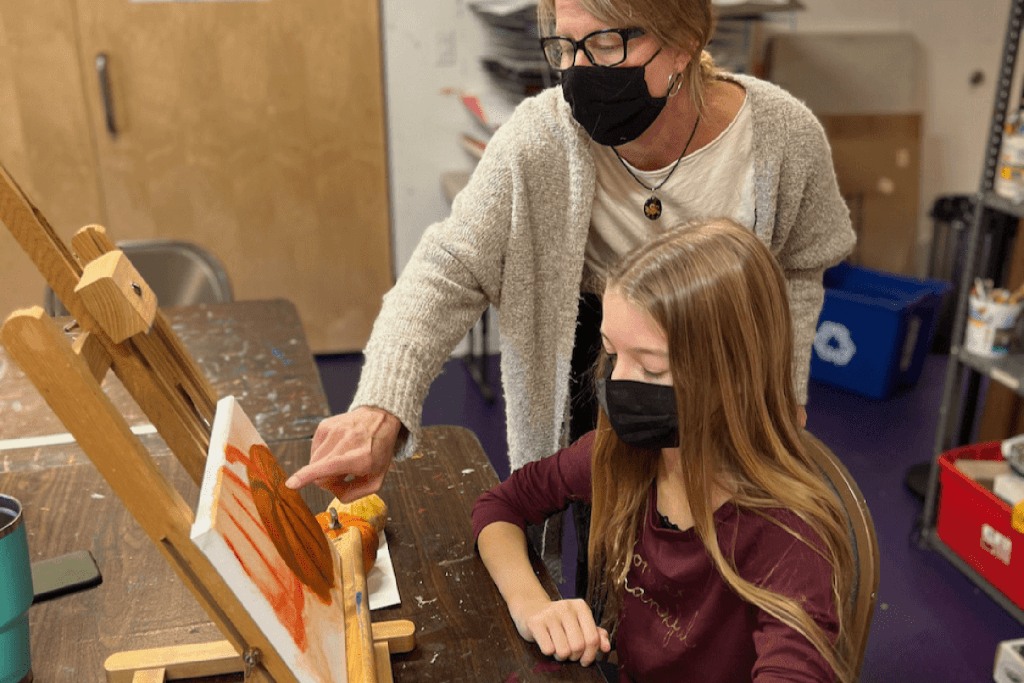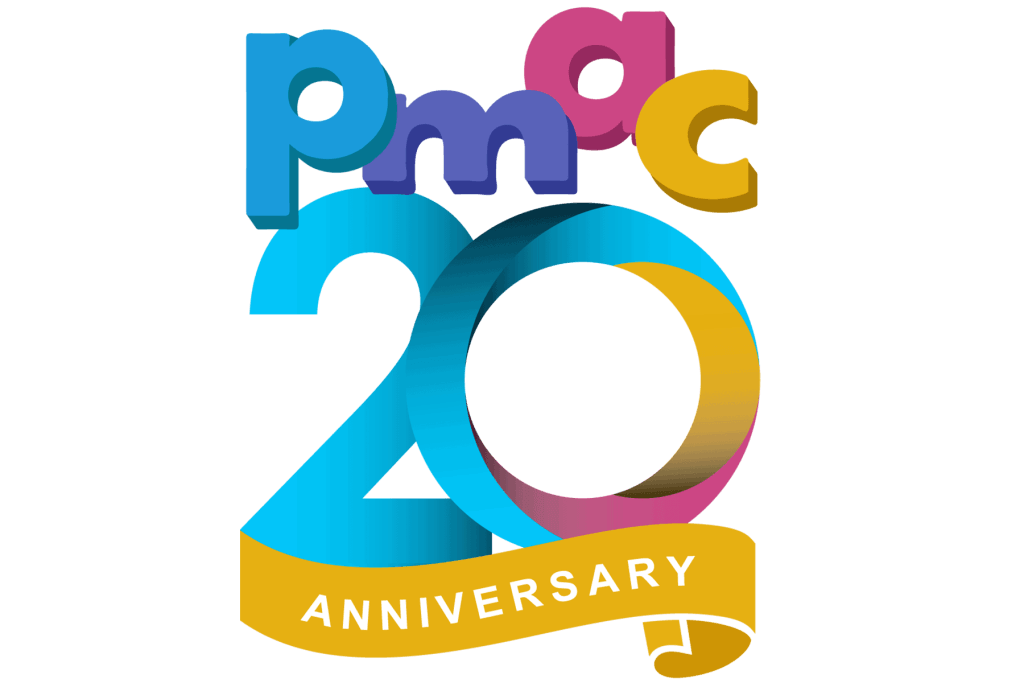 2D Cavalry Regimental Resource Rodeo
Service CU staff was on-hand to great enlisted families as they prepared for future exercises and deployments. Volunteers provided giveaways, snacks and information on how Service CU can help make the transition easier.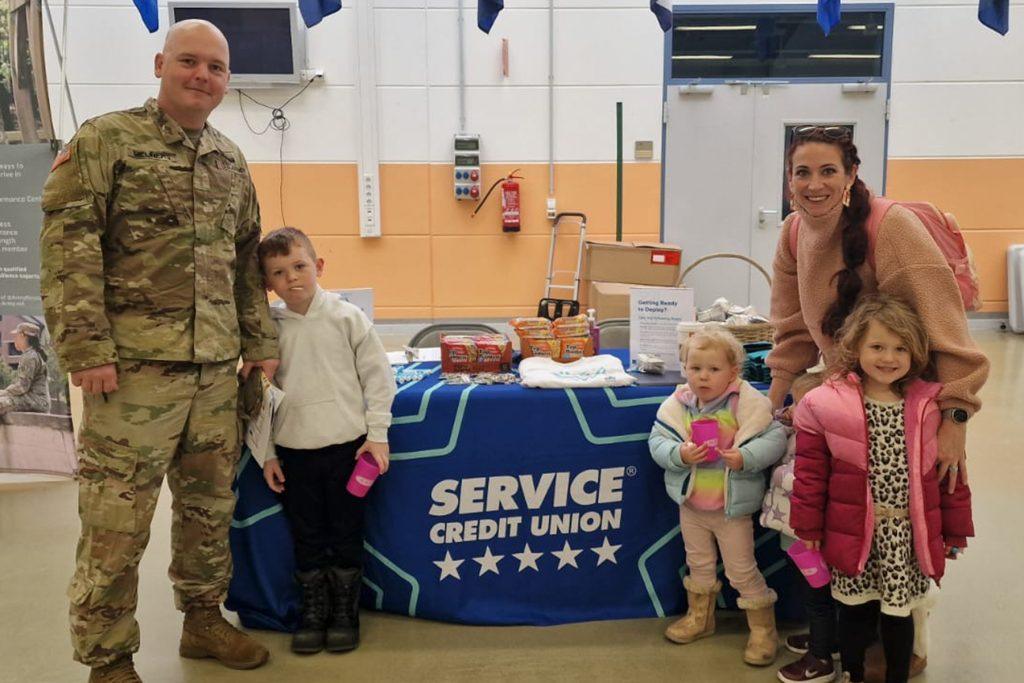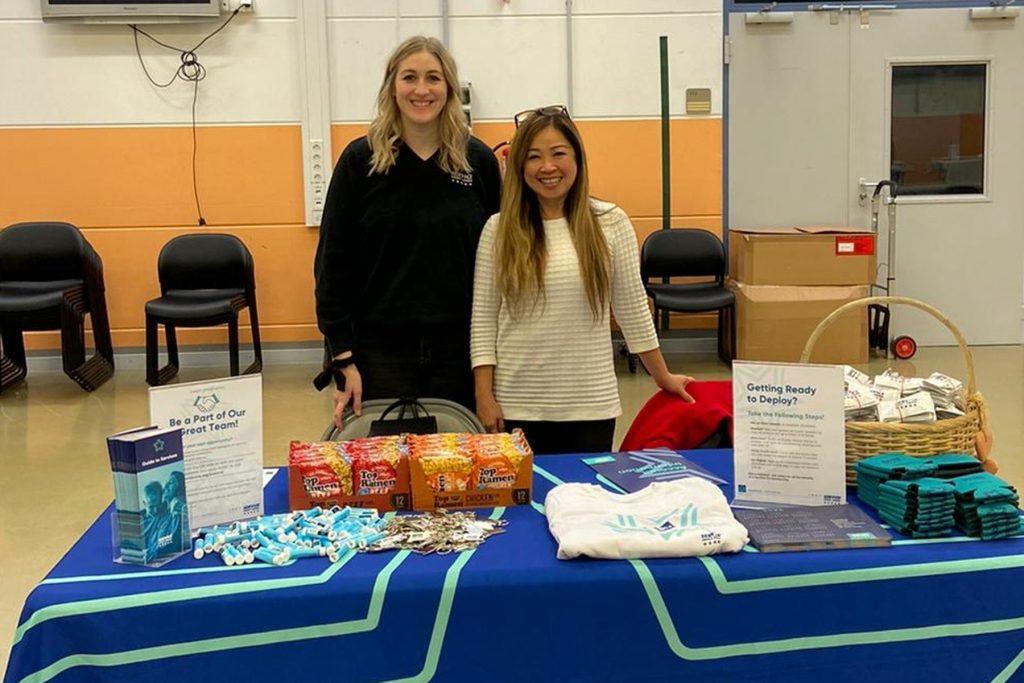 Organizations We Support