Community
Come Join Us at These Upcoming Events
At Service Credit Union, our mission is doing what is right for our members by: improving financial well-being, supporting the communities we serve and creating value and enduring relationships. We partner with local and national organizations that have a meaningful impact, supporting their causes both domestically and overseas.
Shred Days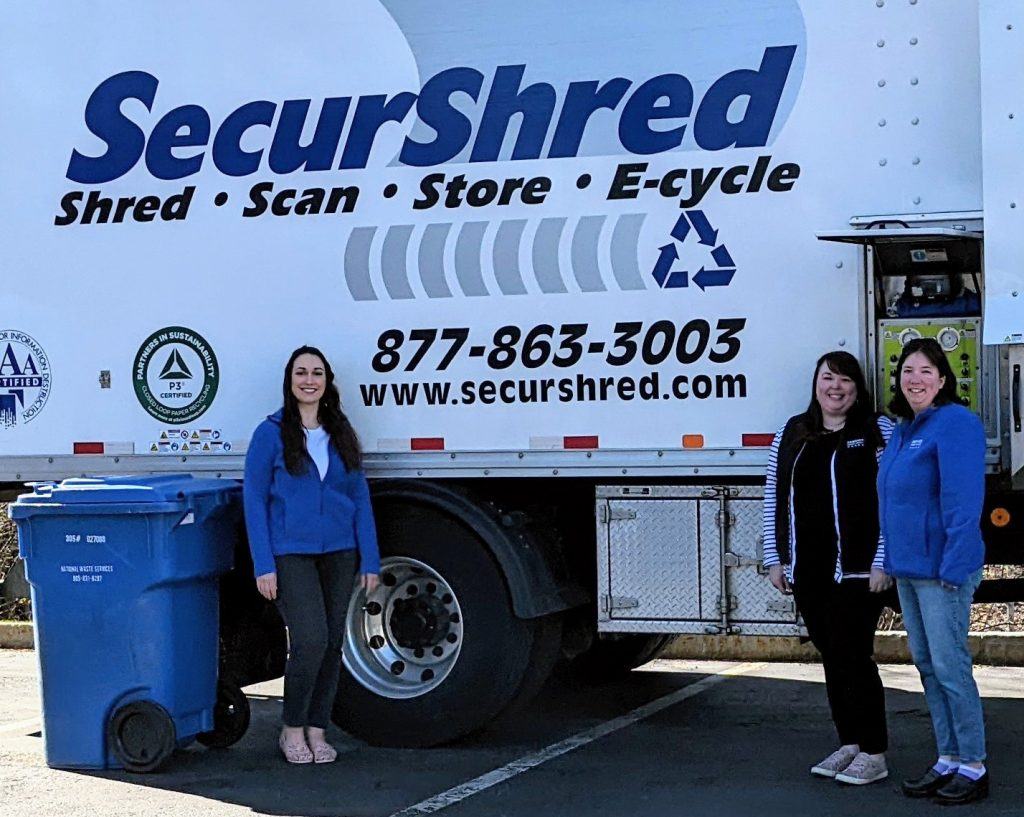 Visit one of our Shred Days to keep yourself secure by destroying sensitive documents, compliments of Service Credit Union. Pull right up to the large shred truck in the parking lot to dispose of your unwanted, private documents.
Acceptable Items: Papers, folders, file folders, paper clips and staples.
Not Acceptable: Hard drive, binder rings, hanging file folders, pens, batteries, cell phones, laptops, floppy discs, CDs, and biodegradable or explosive material.
Join us for these upcoming Shred Days:
June 3 – Somersworth Branch – 15 Penny Lane, Somersworth, NH – 9:00 a.m. to 1:00 p.m.
July 29 – Amherst IS Branch – 85 NH-101A, Amherst, NH – 9:00 a.m. to 1:00 p.m.
October 14 – Franklin Branch – 886 Central Street, Franklin, NH – 9:00 a.m. to 1:00 p.m.
Upcoming Events
Stateside
Saturday, June 10, 2023 – Somersworth Summer Fest – Somersworth, NH
Service CU is the presenting sponsor of the first ever Somersworth Summer Fest, hosted by the Falls Chamber of Commerce, from 12:00 p.m. to 4:00 p.m. at Somersworth Plaza. Summer Fest promises a day filled with food vendors, a beer garden, local stores and live entertainment. For more information, visit thefallschamber.com.
Saturday, June 10, 2023 – Fun in the Sun Color Run – Nashua, NH
The Lil' Iguana's Children's Safety Foundation and Nashua Silver Knights are teaming up to host the Fun in the Sun Color Run from 8:30 a.m. to 12:00 p.m. Service CU is the Superstar Sponsor of the event where participants will run/walk a one-mile or 5k course around historic Holman Stadium. Following the race, participants and their families can enjoy a Finish Line Luau with live music, entertainment, food & beverage samples, and activities provided by area businesses and vendors.
Friday, June 23 to Sunday, August 13, 2023 – Little Shop of Horrors at Prescott Park Arts Festival – Portsmouth, NH
Service Credit Union is the exclusive title sponsor of the Prescott Park Arts Festival's (PPAF) 2023 summer musical, "Little Shop of Horrors." Performances run weekly, Thursday through Sunday, from June 23 through August 13, and guests can make a reservation by clicking here. Featuring new Broadway orchestrations, PPAF is excited to bring this performance to the park for the first time in more than 20 years.
Overseas
Thursday, June 2 to June 4, 2023 – Summer Bazaar – Rhine Ordnance Barracks
The Summer Bazaar, taking place at Special Events center in Building 237 on Rhine Ordnance Barracks, is a shopper's paradise. There will be a multitude of vendors offering goods such as pottery, antiques, wine, cheese, jewelry, and so much more. Service CU is a proud sponsor of the three-day event and will be on-hand to greet shoppers.
Thursday, June 2, 2023 – Pride Picnic – Kapaun
June is Pride month and the 86th FSS Special Observance Council is hosting its first annual Pride Picnic and Field Day. There will be food and outdoor competitions to bring the Kaiserslautern Military Community together to celebrate Pride Month at Pulaski Park. Service CU is honored to support this event and will be on site to distribute branded rainbow sunglasses to underscore the event.
Wednesday, June 14, 2023 – US Army 248th Birthday – Ansbach
Service CU is celebrating the US Army's 248th Birthday at all Army post locations in Germany. The CU will offer refreshments and beverages throughout the day for both members and staff.
Branch Collection Drives
Service CU is always striving to give back to the communities we serve, and one way we support our friends and neighbors is through collection drives at our branches. All year long Service CU branches will select local nonprofits in their community and organize a collection drive of their most needed items. Click here to learn more.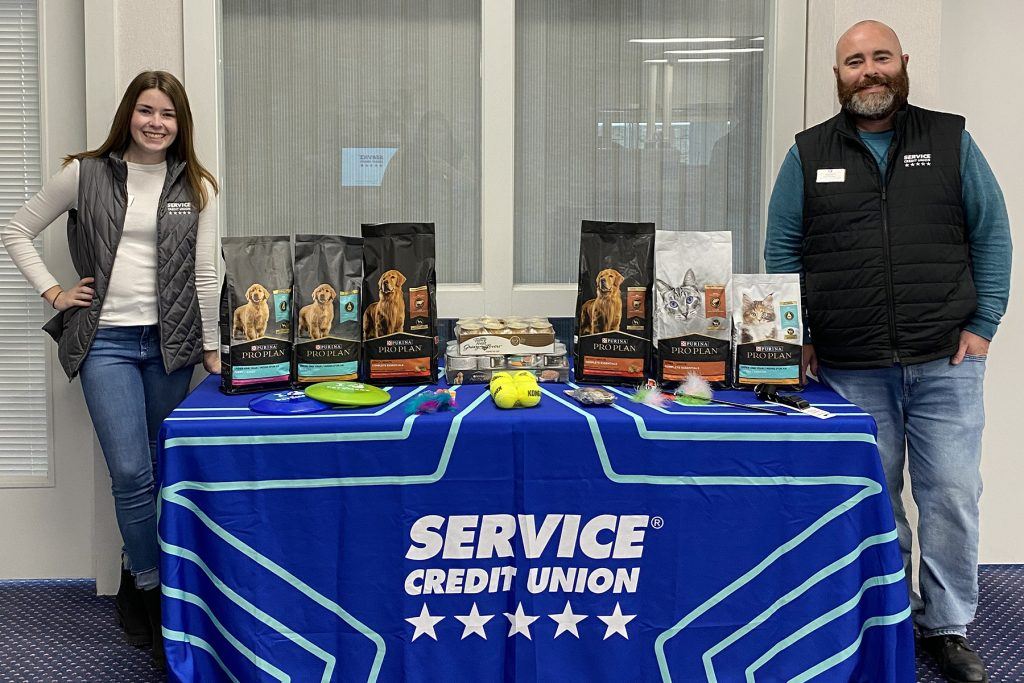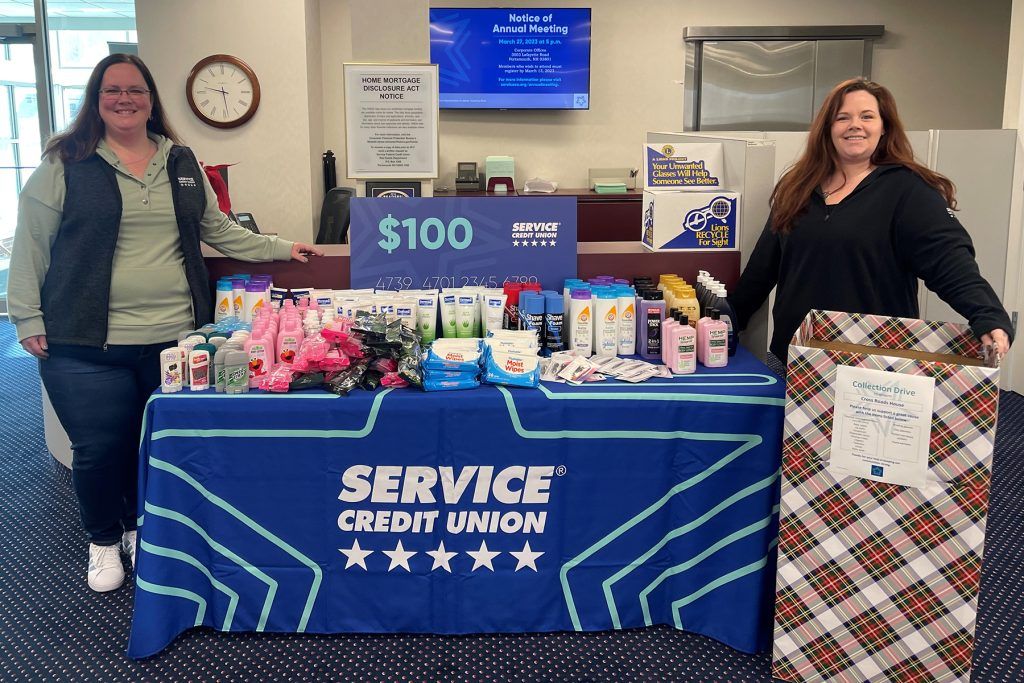 Special Offers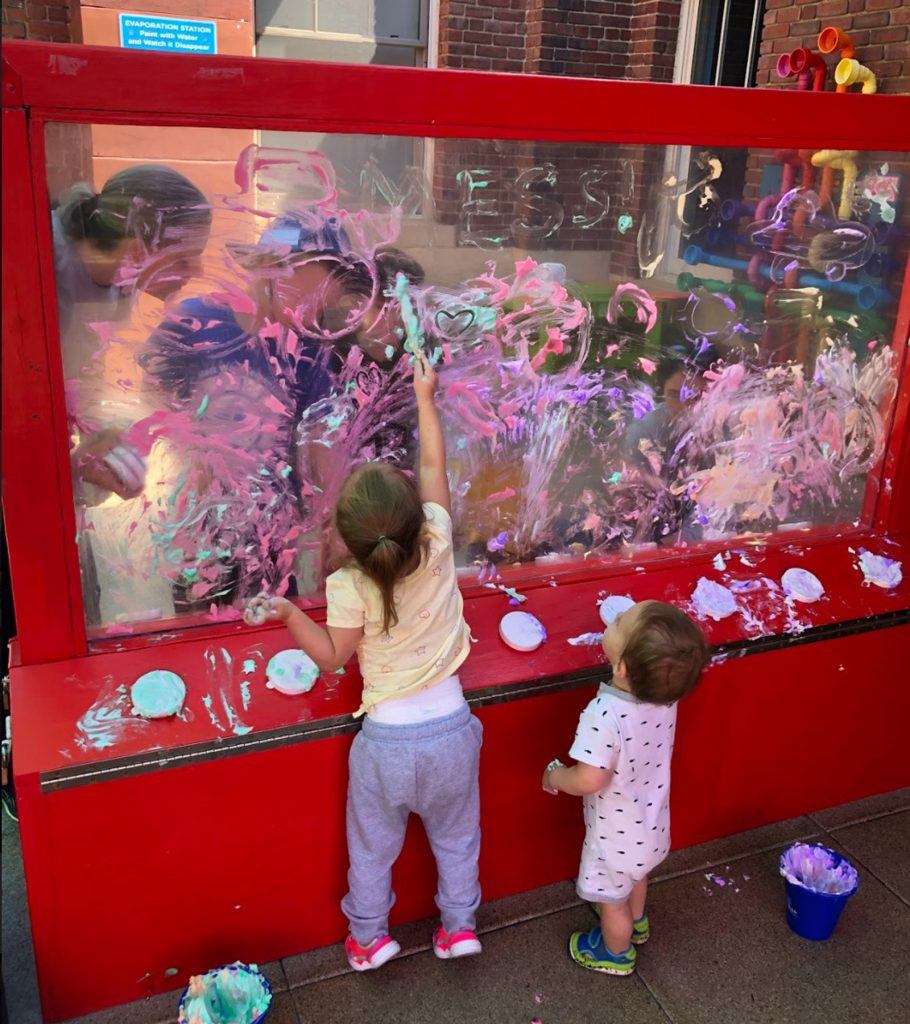 Children's Museum of NH Military Appreciation Program
Service CU is proud to be the Military Appreciation Program sponsor for The Children's Museum of New Hampshire. From now until Armed Forces Day, U.S. veterans and active military, and their families, will receive a 50% discount on admission.
From Armed Forces Day through Labor Day, they will receive free admission to the museum.
To learn more about The Children's Museum of NH, click here.
Recent Events
Americans Working Around the Globe Conference
Service CU was the Diamond Level Sponsor of the annual seminar for Americans Working Around the Globe in Garmisch, Germany. As part of the multi-day event, Service CU was able to teach a financial wellness class, The Psychology of Spending for American Living Overseas, and collaborate with military spouses from all over Europe.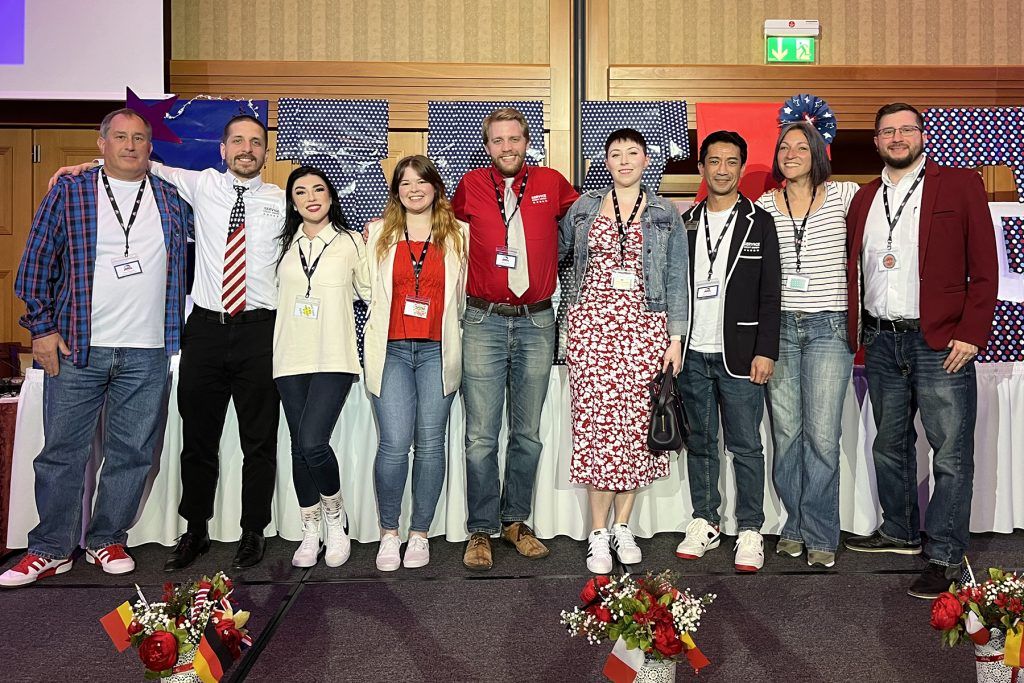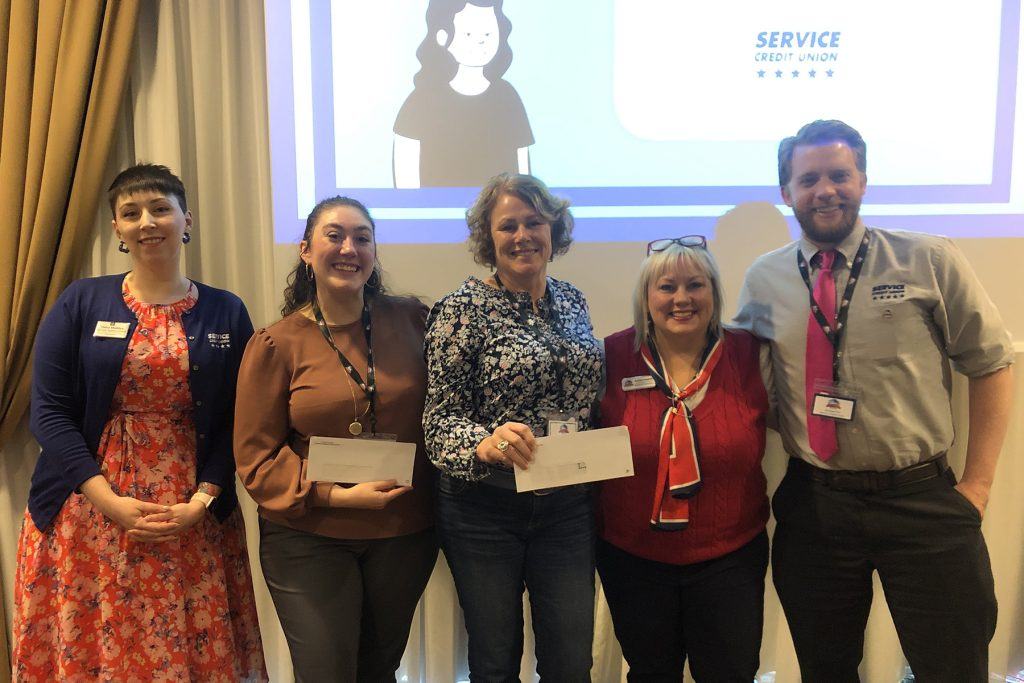 Great Bay Food Truck Festival
For the second consecutive year, Service CU was the presenting sponsor of the Great Bay Food Truck Festival on May 6 at Stratham Hill Park. Hosted by the Exeter Area Chamber of Commerce and Stratham Parks and Recreation, the day featured more than 25 food trucks, live music, games, a beer garden and more.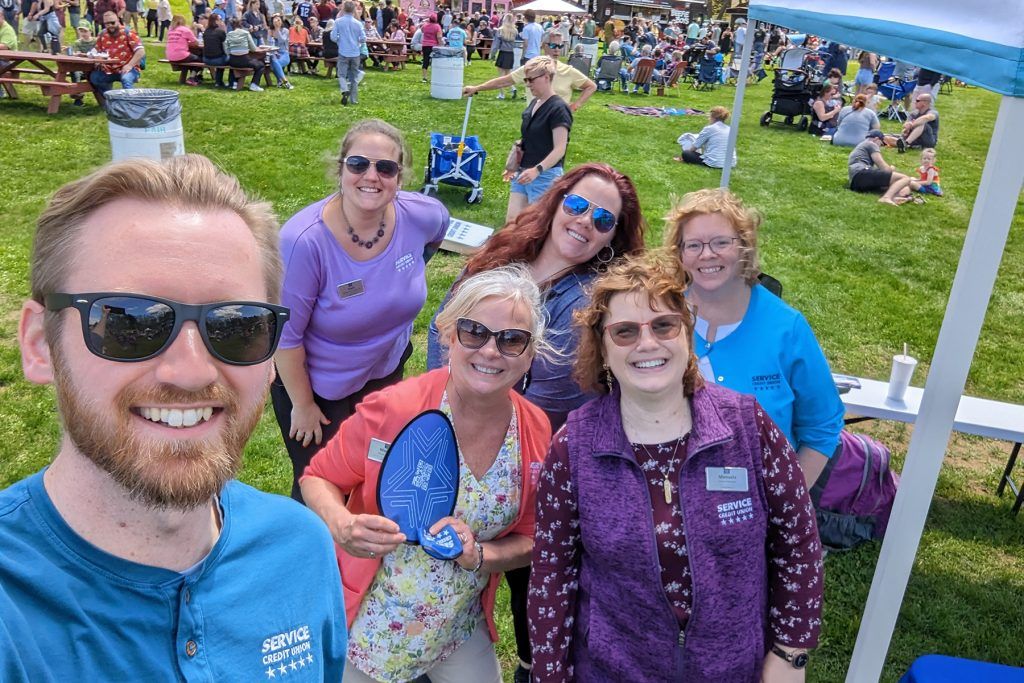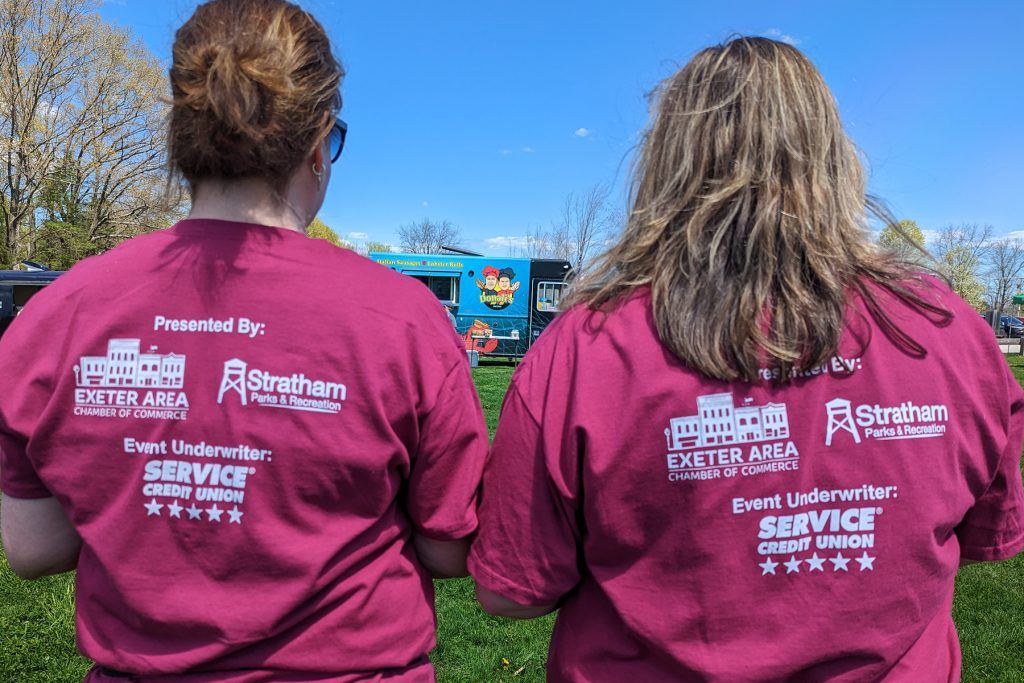 Feeding Tiny Tummies Touch-A-Truck Fundraiser
Feeding Tiny Tummies & Resource Center hosted its first-ever Touch-A-Truck fundraiser at Monadnock Regional High School. The day featured craft vendors, information booths, food, demonstrations and lots of big trucks. Service CU was a Game Area Sponsor of the event, which had lawn games, face painting, coloring and craft stations, plus appearances from Ribby from the Keene SwampBats and Bingo the Monkey.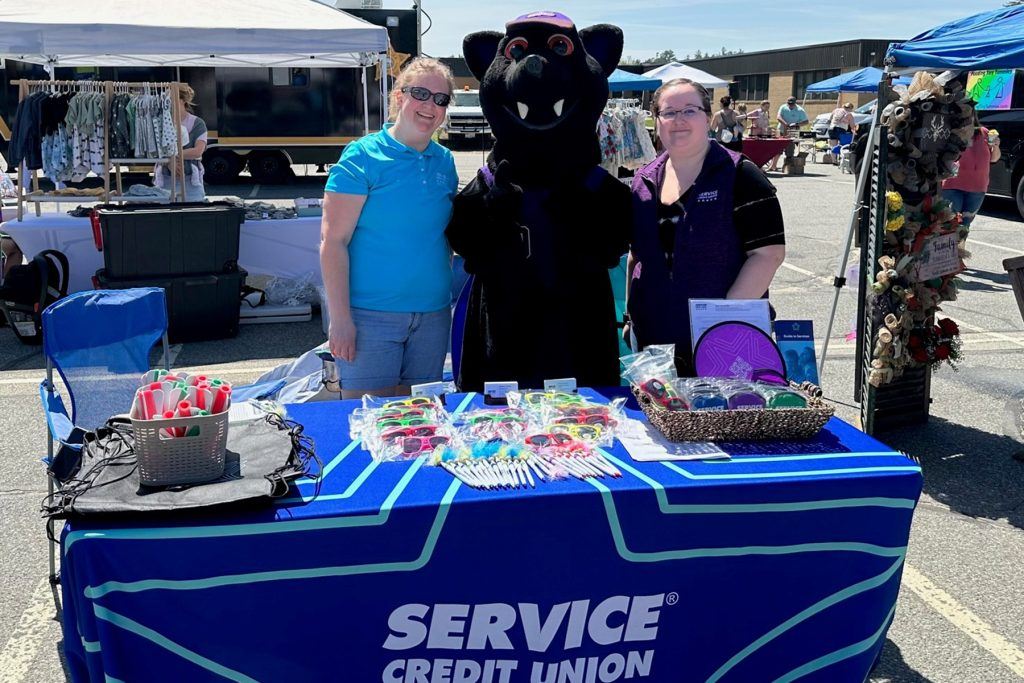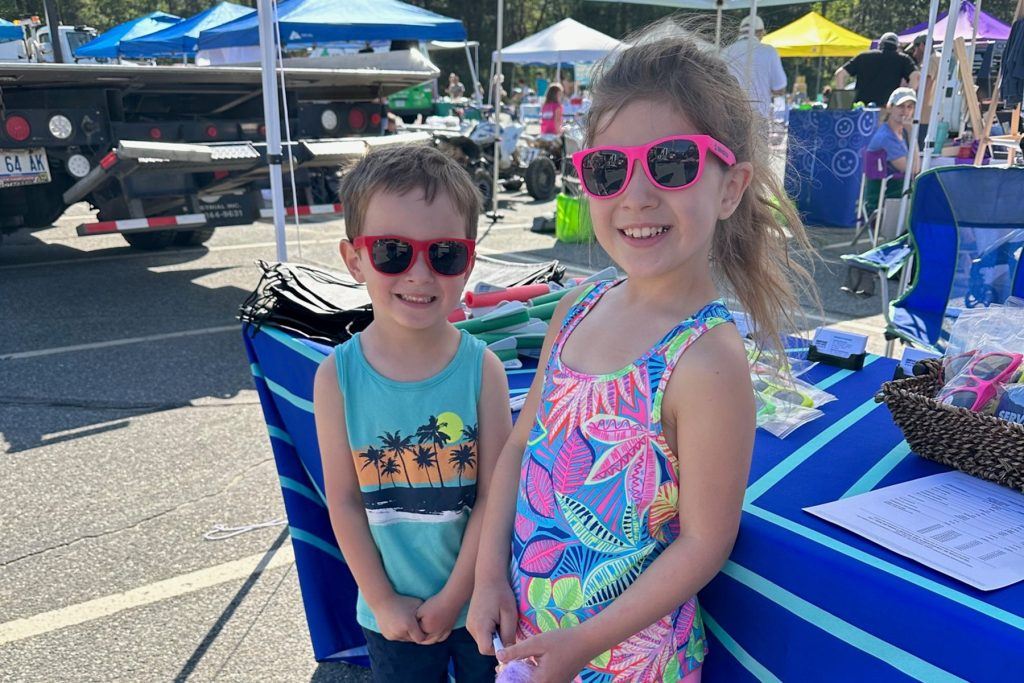 Team USO at the Boston Marathon & USO Care Pack
Service CU sponsored four Team USO runners in the 2023 Boston Marathon as they raised money to assist the USO in achieving its mission of keeping service members connected to family, home and country throughout their service to the nation. More than 30 Service CU volunteers also journeyed to the USS Constitution Museum in Charlestown, MA to volunteer at a USO Care Pack event, which helps provide service members with a connection to home.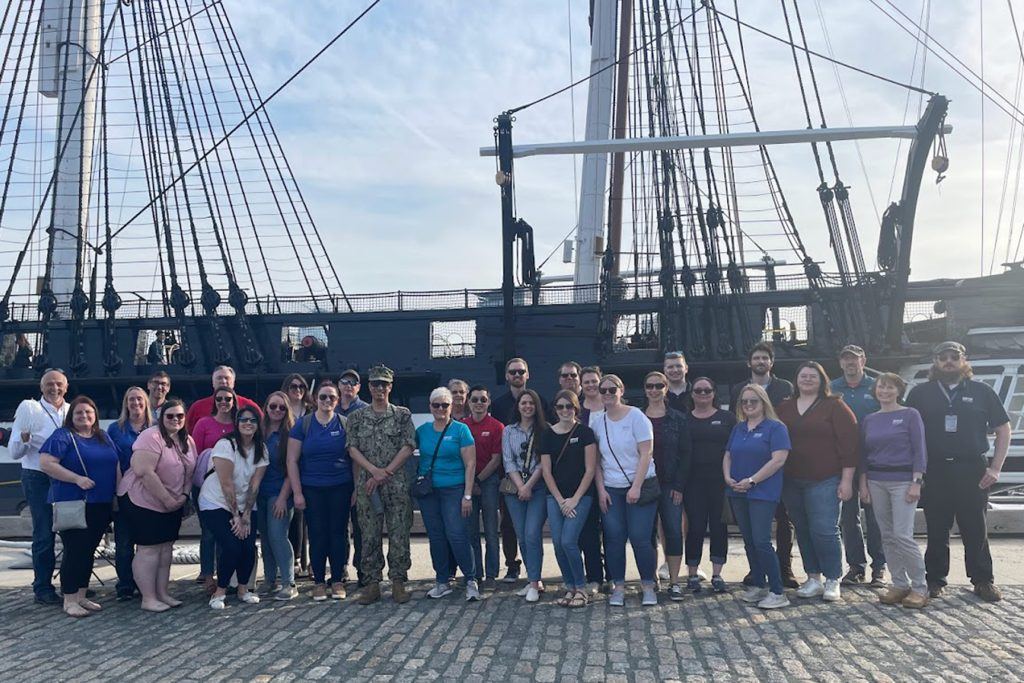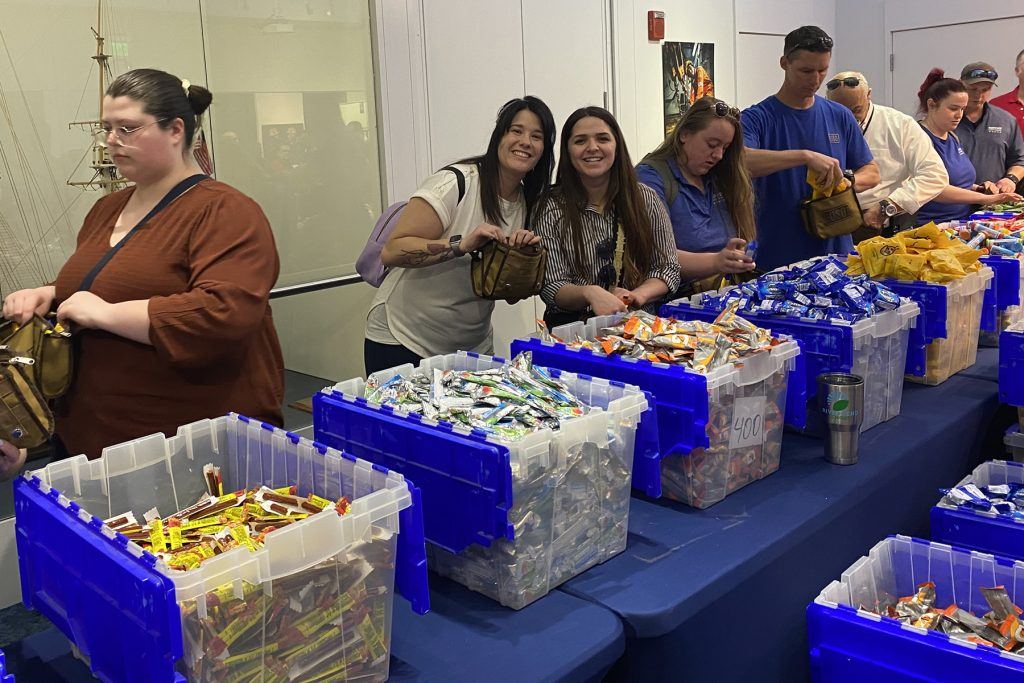 Month of the Military Child
Every year in April, we celebrate the Month of the Military Child (MOMC) to recognize and honor the children of military families. The theme for April 2023 was "Honoring the Past, Treasuring the Present, Shaping the Future." Service CU volunteers Krystal Hicks and Romelynn Celino, joined the MOMC event in Kaiserslautern to distribute themed giveaways at Pulaski Park, interacting with more than 300 kids at the four-hour event.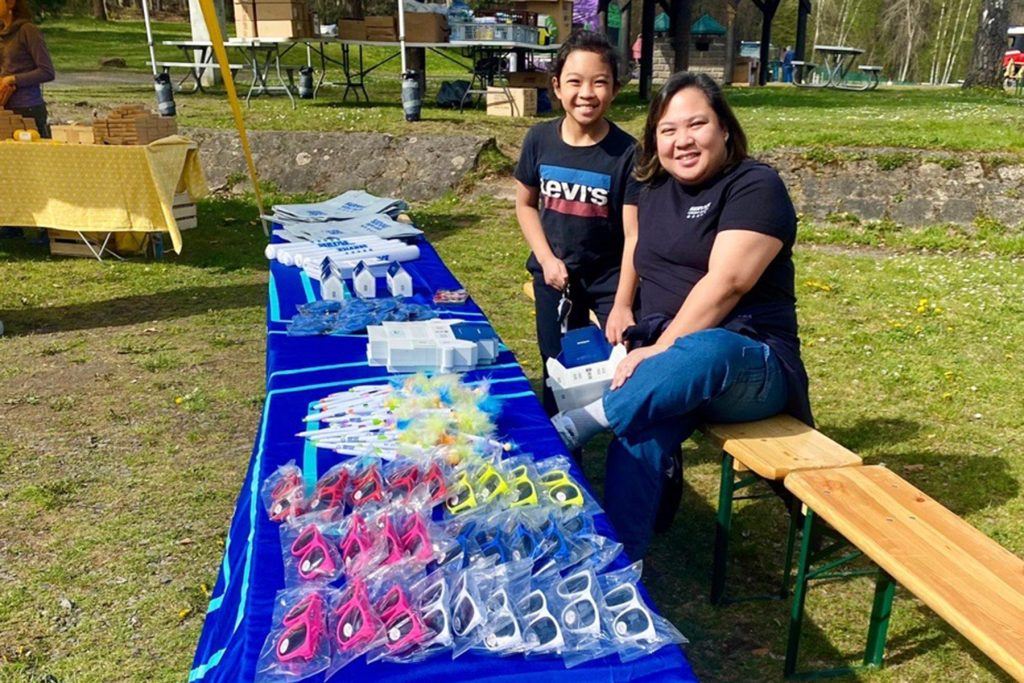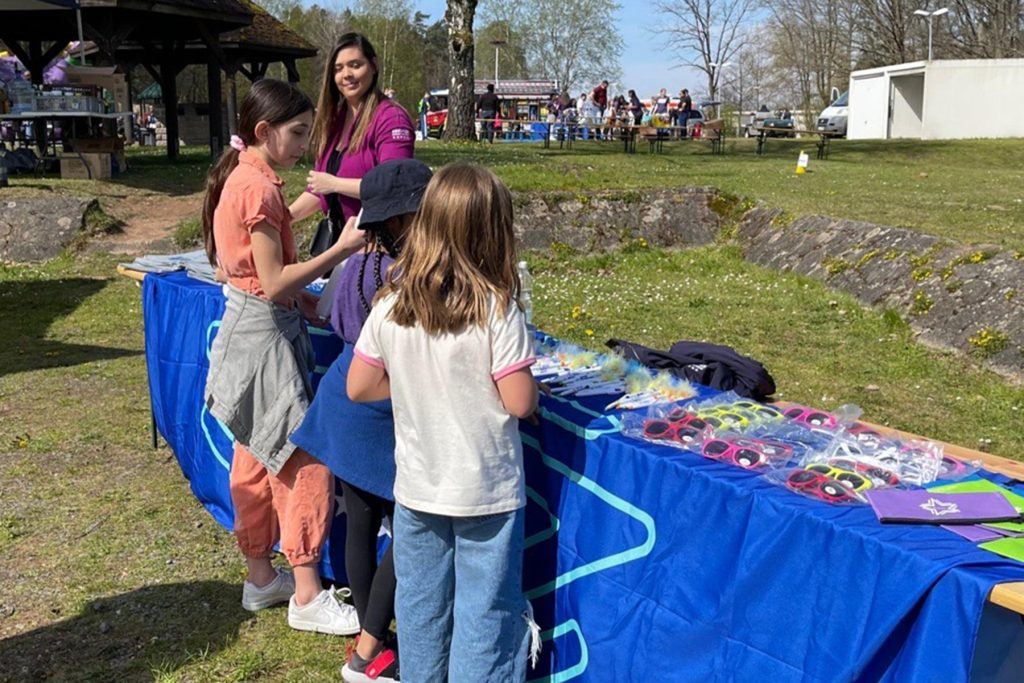 The Money Mammals at the Children's Museum of NH
The Money Mammals' Clara J. Camel and Service CU staff visited the Children's Museum of NH on April 19 to read a story and encourage early financial education. Guests learned about the importance of saving money, took pictures with Clara and received giveaways to take home from their visit.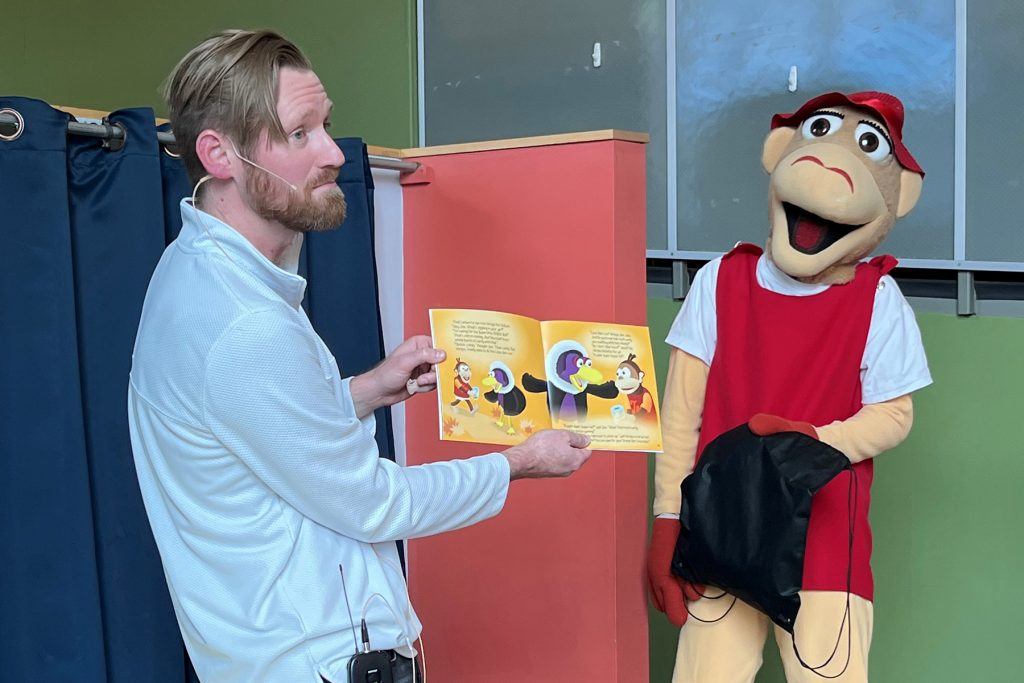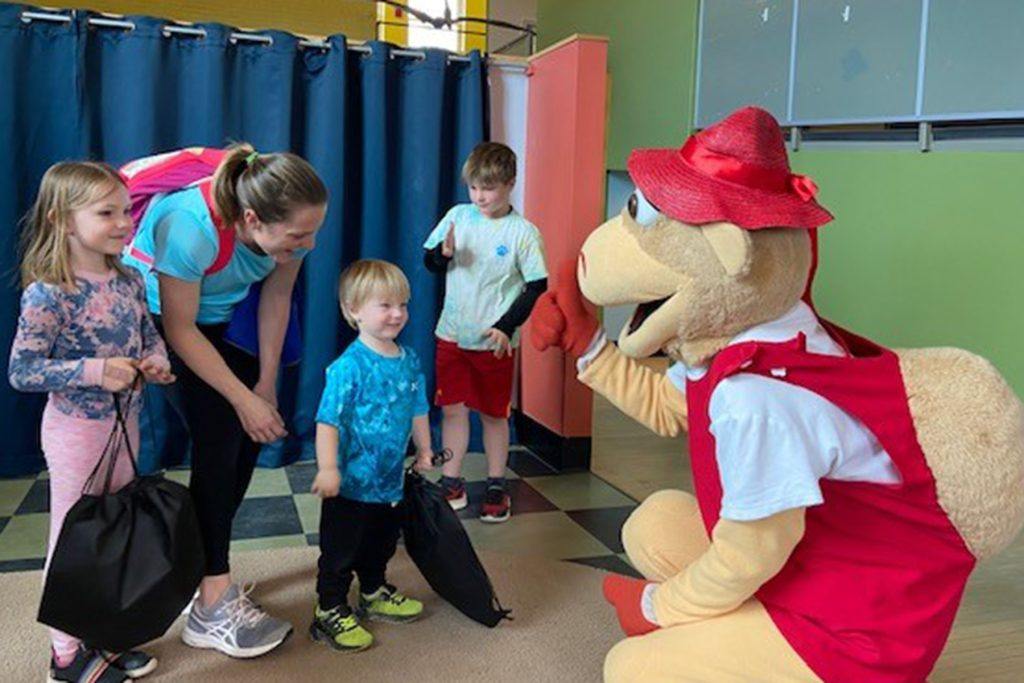 Organizations We Support