Community
Come Join Us at These Upcoming Events
At Service Credit Union, our mission is doing what is right for our members by: improving financial well-being, supporting the communities we serve and creating value and enduring relationships. We partner with local and national organizations that have a meaningful impact, supporting their causes both domestically and overseas.
Upcoming Events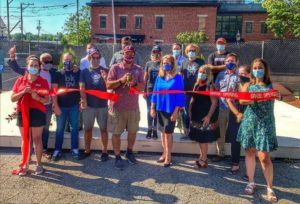 Service CU @ PopUpNH
Service Credit Union is proud to be the title sponsor of this open air market that has allowed struggling Portsmouth businesses to stay afloat during the pandemic. With social distancing in mind, the space features food, drinks, and a stage where an array of performances will take place from Thursday – Sunday from now until October. Learn more here.
October 22 – Purses for a Purpose (Virtual Event)
Service CU is a gold sponsor of the United Way of the Greater Seacoast's 9th annual event that raises money to benefit the United Way programs that empower families, children, and individuals in the greater seacoast community. Learn more.
October 28 – Celebration for Mental Health (Virtual Event)
Service CU is a platinum sponsor of this event that benefits the Mental Health Center of Greater Nashua (MHCGM). This nonprofit organization has served the behavioral and mental health needs of children, teens, and adults in the greater Manchester area for 60 years.
Recent Events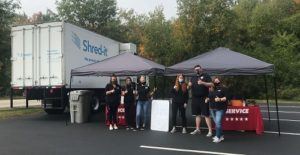 The credit union recently hosted two shred events at their Portsmouth and Somersworth locations. This free service allowed the community to safely destroy unwanted documents, thanks to all who came!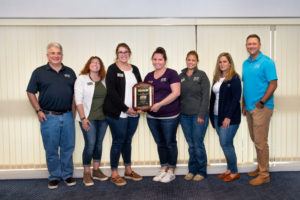 Service CU was the presenting sponsor of the Rochester Chamber's recent annual dinner and awards virtual banquet, where we were honored to be recognized as Rochester's Business of the Year.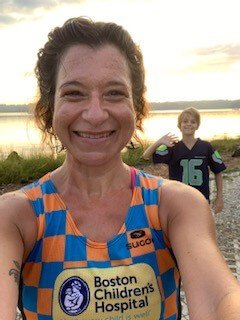 Service CU employee Catherine O'Leary participated in the virtual Boston Marathon. She ran and raised money in support of her patient partner, Maddy, through the Credit Union Kids at Heart organization, that raises awareness and funding for scientific research aimed at preventing, treating, and/or curing pediatric neurological diseases.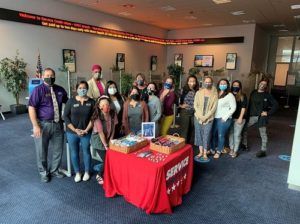 Service CU honored the U.S. Air Force's 73rd Birthday by providing pastries and refreshment at our Air Force Base branch locations on Grand Forks, ND and at our overseas branch locations on Ramstein, Kapaun, KMCC, Ramstein and Spangdahlem.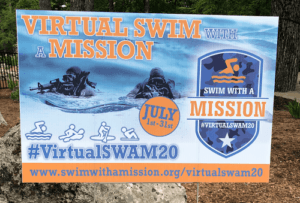 We also recently sponsored the virtual Swim with a Mission event where participants were challenged to complete various activities on their own, and report completion and times. Swim with a Mission is an annual series of events that raises money for various organizations that service, support, and honor our veterans.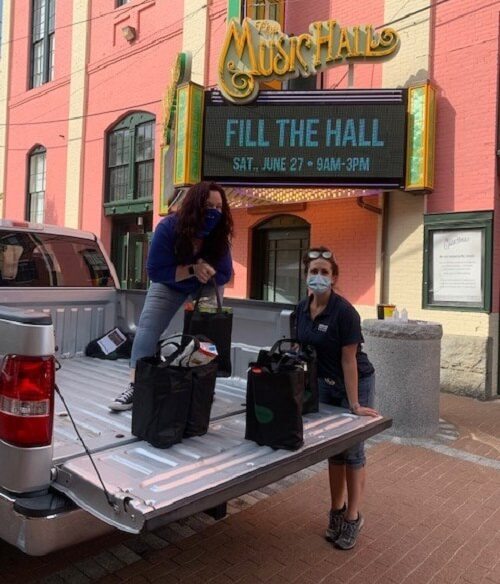 In June, Service CU was the proud presenting sponsor of Fill the Hall, a collaboration between the Portsmouth Music Hall and Gather, in an effort to collect food and monetary donations for Gathers' Meals 4 Kids program. It was a record breaking year with over 20,000 pounds of food collected and more than $75,000 donated!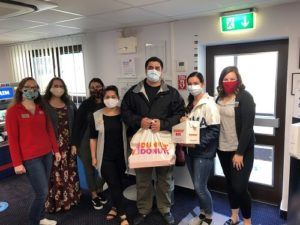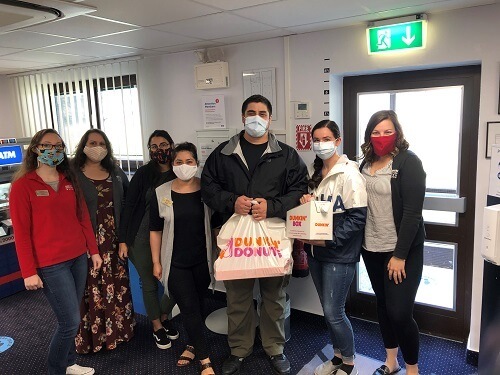 Service CU also honored the Army's birthday by performing random acts of kindness. Service CU staff purchased coffee, gift cards, and lunch for Army personnel on Ansbach, Baumholder, Garmisch, Grafenwoehr, Hohenfels, Kleber, Sembach, Panzer, Patch and Vilseck bases.
Organizations We Support