Community
Come Join Us at These Upcoming Events
At Service Credit Union, our mission is doing what is right for our members by: improving financial well-being, supporting the communities we serve and creating value and enduring relationships. We partner with local and national organizations that have a meaningful impact, supporting their causes both domestically and overseas.
Shred Days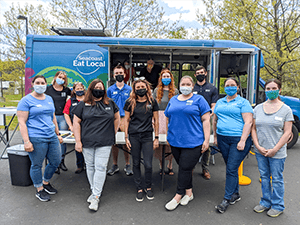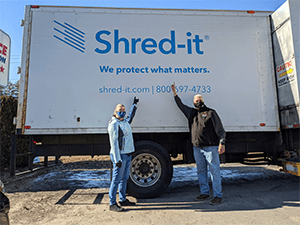 Visit one of our Shred Days to keep yourself secure by destroying sensitive documents, compliments of Service Credit Union. Pull right up to the large shred truck in the parking lot to dispose of your unwanted, private documents.
Acceptable Items: Papers, folders, file folders, paper clips and staples.
Not Acceptable: Hard drives, binder rings, hanging file folders, pens, batteries, cell phones, laptops, floppy disks, CDs, and biodegradable or explosive material.
Join us for these upcoming Shred Days:
May 21 – Somersworth Branch – 15 Penny Lane, Somersworth, NH – 9:00 a.m. – 1:00 p.m.
May 21 – Nashua Branch – 337 Amherst Street, Nashua, NH – 9:00 a.m. – 1:00 p.m.
June 4 – Corporate Office – 3003 Lafayette Road, Portsmouth, NH – 9:00 a.m. – 1:00 p.m.
June 25 – Franklin Branch – 886 Central Street, Franklin, NH – 9:00 a.m. – 1:00 p.m.
Children's Museum of NH Military Appreciation Program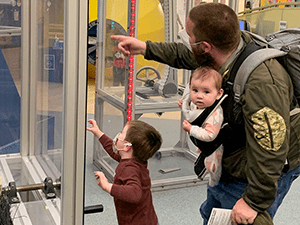 Service CU is proud to be the Military Appreciation Program sponsor for The Children's Museum of New Hampshire. From now until Armed Forces Day, U.S. veterans and active military, and their families, will receive a 50% discount on admission.
From Armed Forces Day through Labor Day, they will receive free admission to the museum.
Learn more about The Children's Museum of NH.
Upcoming Events
Stateside
May, 2022 – Mental Health Awareness Month – Seacoast, NH
Service CU is the presenting sponsor of the Seacoast Mental Health Center's (SMHC) Mental Health Awareness Month. Throughout May, SMHC will host three unique events centered on mental health and a virtual education event. Learn more about what resources are available in May by visiting smhc-nh.org/events.
Wednesday, May 18, 2022 – Make 12 Hours Count – New Hampshire
A day of programming to support the NH military community, hosted by Jack Heath of Binnie Media. The 12-hour Radiothon will broadcast from 7:00 a.m. to 7:00 p.m. on The Pulse of NH stations News Talk 107.3 WTPL, 98.1 WTSN, and 107.3 WEMJ, with additional support on music stations Frank FM, 105.5 JYY, Country 93.3 The Wolf, and Country 95.3 & 107.1 The Wolf. Sponsored in part by Service CU, listeners can donate by calling 1.844.650.VETS (8387), while hearing stories from NH veterans, interviews and more.
Overseas
Tuesday, May 24, 2022 – Enlisted Summit – Ramstein
Ramstein Air Base is hosting an enlisted summit to support Airmen through mentorship. There will be briefings and educational blocks led by top ranking enlisted Air Force members, including the Chief Master Sergeant of the Air Force and several Command Chief Master Sergeants. Service CU is a sponsor of the event and will be on hand to assist the more than 350 participants.
Monday, May 30, 2022 – The Murph Challenge – Grafenwoehr
The Murph Challenge is a Hero Workout named after Navy Lieutenant Michael Murphy, who was killed in Afghanistan June 28, 2005. Service CU is helping sponsor the event, which consists of a one-mile run, 100 pull-ups, 200 push-ups, 300 squats and another one-mile. To learn more, click here.
Recent Events
Spring Fever for the Arts
The credit union sponsored and attended this celebration and fundraiser for the Portsmouth Music and Arts Center (PMAC). Spring Fever helped PMAC's mission to offer quality arts education opportunities to all, regardless of age, ability or economic status.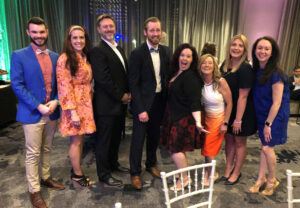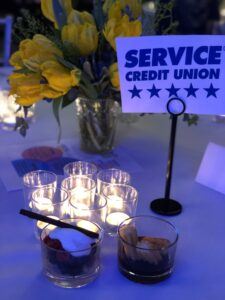 Purple Up! for Military Kids Day
Service CU celebrated Purple Up! for Military Kids Day on April 15, as part of Month of the Military Child, by asking all employees to wear purple to show their support and thank military children for their strength and sacrifices.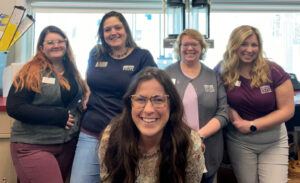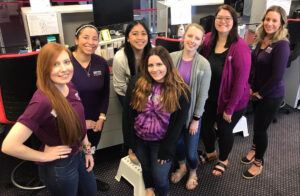 Community Egg Hunt
USAG Ansbach celebrated military children with community-wide Easter activities, including an Easter egg hunt, fun games, face painting and more! Service CU sponsored the event and was on hand with giveaways.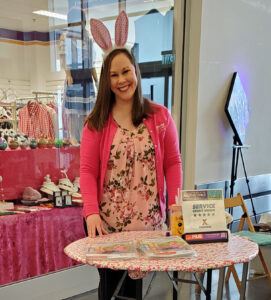 Steel Chef Challenge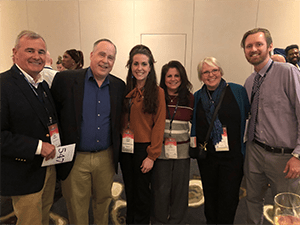 The New Hampshire Food Bank's Steel Chef Challenge was hosted Food Network celebrity chef Michael Symon in Manchester, NH. Guests enjoyed the live cooking competition, sponsored in part by Service CU, while raising critical funds for the NH Food Bank.
Prescott Park Musical Reveal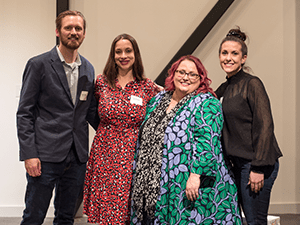 The Prescott Park Arts Festival (PPAF) announced Footloose as its 2022 Summer Musical, presented by Service CU, at the Museum of New Art in Portsmouth, NH. The Summer Musical is one of PPAF's signature events of the season and will premiere on Friday, June 24th and run each Thursday through Sunday until August 14th.
SWAM Never Forget Campaign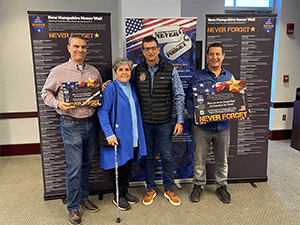 Swim With A Mission kicked off its "Never Forget" campaign with special plaques to honor the 93 New Hampshire service members who died in service to our country during the War On Terror. The event was held at Service CU headquarters in Portsmouth, NH, and each plaque will be custom made to honor one of our 93 fallen soldiers—learn more.
SEE Science Center Volunteer Day
Service CU staff gathered to pack 1,000 STEM kits and extra supplies for the SEE Science Center's Inclusion Initiative, presented by Service Credit Union. The Inclusion Initiative delivered over 340 free programs to 5,936 students in 2021, reaching underserved populations, primarily Title I schools.
Organizations We Support