Community
Come Join Us at These Upcoming Events
At Service Credit Union, our mission is doing what is right for our members by: improving financial well-being, supporting the communities we serve and creating value and enduring relationships. We partner with local and national organizations that have a meaningful impact, supporting their causes both domestically and overseas.
US Events
November 18 – December 20, 2019 – Toys-for-Tots Drive – All NH Branches
The annual Toys-for-Tots drive, run by the US Marines, is a yearly toy drive for kids in need. Branches will be collecting toys in bins provided by the Marines, which will be donated at the annual Stuff a Bus event.
Join Us At These Holiday Events
Thursday, December 5, 2019
Santa's Block Party – Exeter, NH
Festival of Trees – Exeter, NH
Olde Tyme Christmas – Lancaster, NH
Tree Lighting Ceremony – Grand Forks, ND
Friday, December 6, 2019
Dover Chamber 10th Annual Festival of Trees – Dover, NH
Festival of Trees – Seabrook, NH
Holiday Carol Sing at Nobska Lighthouse – Falmouth, MA
Saturday, December 7, 2019
Hampton Holiday Parade – Hampton, NH
Portsmouth Holiday Parade – Portsmouth, NH
Sunday, December 8, 2019
Rochester Holiday Parade – Rochester, NH
Annual Christmas Tree Lighting – Hampton, NH
Overseas Events
December 25, 2019 – USO Christmas Dinner – Grafenwoehr and Stuttgart
Service Credit Union will be contributing to the USO's of Bavaria and Stuttgart to provide free dinners to all soldiers and their families.
December 31, 2019 – New Year's Eve Bowling Party – Spangdahlem
Spangdahlem base members will have the opportunity to bowl into the new year at the Eifel Lanes Bowling Center starting at 8 p.m. There will be a live DJ, party favors and prizes to win all night with the new interactive Hyper bowling.
December 31, 2019 – New Year's Eve Celebration and Fireworks – Garmisch
This party is being held at the Edelweiss Lodge and will be capped off by fireworks, games and live music. 
Recent Events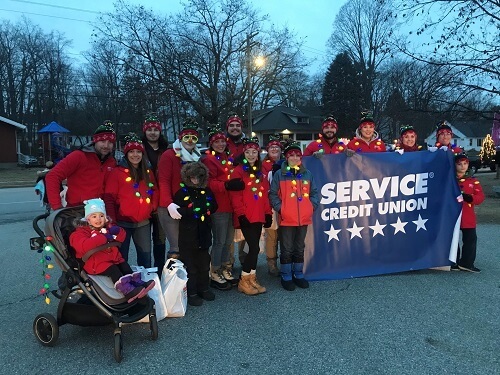 Service Credit Union helped kick off the holiday season in the Lakes Region as the lead sponsor of the 2019 Light Up Laconia Parade!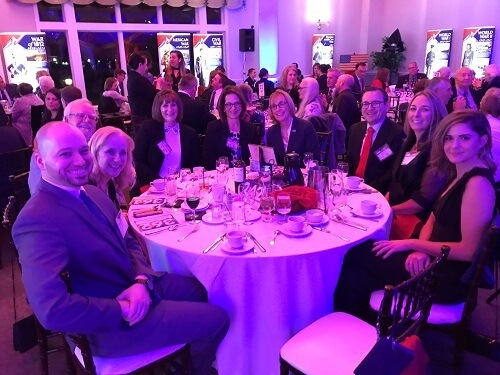 Service CU staff recently attended the annual Salute Our Service event for the Nashua chapter of Veterans Count, the philanthropic arm of Easterseals which provides critical assistance to service members. We would like to thank Senator Maggie Hassan, Sr. Vice President of Development for Easterseals, Joe Emmons, and former US Army Captain Ginger Munson for joining us. What an amazing night!
Organizations We Support