Community
Come Join Us at These Upcoming Events
At Service Credit Union, our mission is doing what is right for our members by: improving financial well-being, supporting the communities we serve and creating value and enduring relationships. We partner with local and national organizations that have a meaningful impact, supporting their causes both domestically and overseas.
Shred Days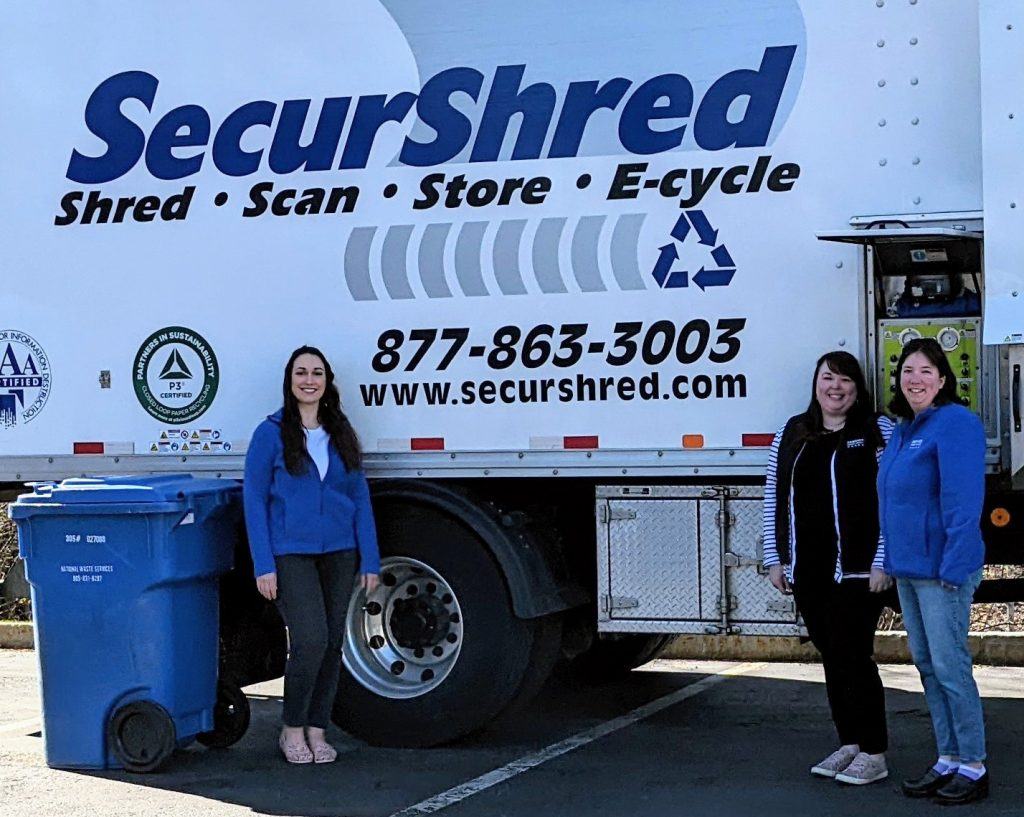 Visit one of our Shred Days to keep yourself secure by destroying sensitive documents, compliments of Service Credit Union. Pull right up to the large shred truck in the parking lot to dispose of your unwanted, private documents.
Acceptable Items: Papers, folders, file folders, paper clips and staples.
Not Acceptable: Hard drive, binder rings, hanging file folders, pens, batteries, cell phones, laptops, floppy discs, CDs, and biodegradable or explosive material.
Join us for these upcoming Shred Days:
September 30 – Concord Branch – 8 Merchants Way, Concord, NH – 9:00 a.m. to 12:00 p.m.
October 14 – Franklin Branch – 886 Central Street, Franklin, NH – 9:00 a.m. to 1:00 p.m.
Upcoming Events
Stateside
Saturday, October 14, 2023 – RiverFire – Berlin, NH
The Androscoggin Valley Chamber of Commerce's annual RiverFire event features fun, family-oriented activities such as live music, hayrides, helicopter rides, costume parades and a zombie ATV poker run, ending with spectacular fires on the water at dusk. The gates of the Service Credit Union Heritage Park will open to activities and vendors for visitors of all ages. Service CU will be hosting the "Children's Not So Scary Cinema" at the event. Admission to the park is free. Click here to learn more.
Saturday, October 14, 2023 – Somersworth Pumpkin Festival – Somersworth, NH
The Somersworth Festival Association is hosting its annual Pumpkin Festival from 10:00 a.m. to 3:00 p.m. at the Somersworth Plaza. Service CU is sponsoring a scarecrow-making area and credit union volunteers will be on hand to help attendees build the best scarecrows.
Wednesday, October 25, 2023 – Care-E-Oke – Nashua, NH
The United Way of Greater Nashua is hosting its first ever Care-E-Oke, a charity-based singing competition, from 6:00 p.m. to 9:00 p.m. at the Nashua Center for the Arts. Benefiting more than 20 nonprofits in the Nashua area through the Community Safety Net program, contestants will put their talents to the test in front of a live audience. To learn more, click here.
Friday, October 27 to Saturday, October 28, 2023 – New Hampshire Pumpkin Festival – Laconia, NH
The annual two-day New Hampshire Pumpkin Festival is back and Service CU is the proud sponsor of Veterans Square, home of the 30-foot pumpkin tower. The day will feature everything from pumpkins to jack-o-lanterns, music and theater, scarecrows and corn mazes, chowder and autumn beer, hauntings and hayrides. Learn more at nhpumpkinfestival.com.
Overseas
Saturday, October 7, 2023 – Boo Bash – Grafenwoehr
The Netzaberg Elementary School PTA will host the annual Boo Bash. This event, designed for elementary school students, celebrates both autumn and Halloween. Service CU will be on-site hosting a target practice challenge using a catapult.
Friday, October 13 – Sunday, October 15, 2023 – Crown Jewel Bazaar – Vilseck
MWR (Morale, Welfare, and Recreation), together with the Bavaria Community Spouses Club, is thrilled to host the Crown Jewel Bazaar. This fundraising event brings Europe-based vendors together, offering a diverse range of items, from artwork and antiques to festive decorations such as nutcrackers, smokers, and pewter ornaments. Food and beverages will also be available. Service Credit Union will offer tote bags and share financial information on-site.
Thursday, October 19, 2023 – Family Fright Night – Spangdahlem
The event brings the spirit of Halloween to Germany with activities such as face painting, contests and games, and many prizes to win. There will be a competition for the best trunk in the Trunk or Treat segment. Service CU will be distributing candy and taking part in the celebrations.
Branch Collection Drives
Service CU is always striving to give back to the communities we serve, and one way we support our friends and neighbors is through collection drives at our branches. All year long Service CU branches will select local nonprofits in their community and organize a collection drive of their most needed items. Click here to learn more.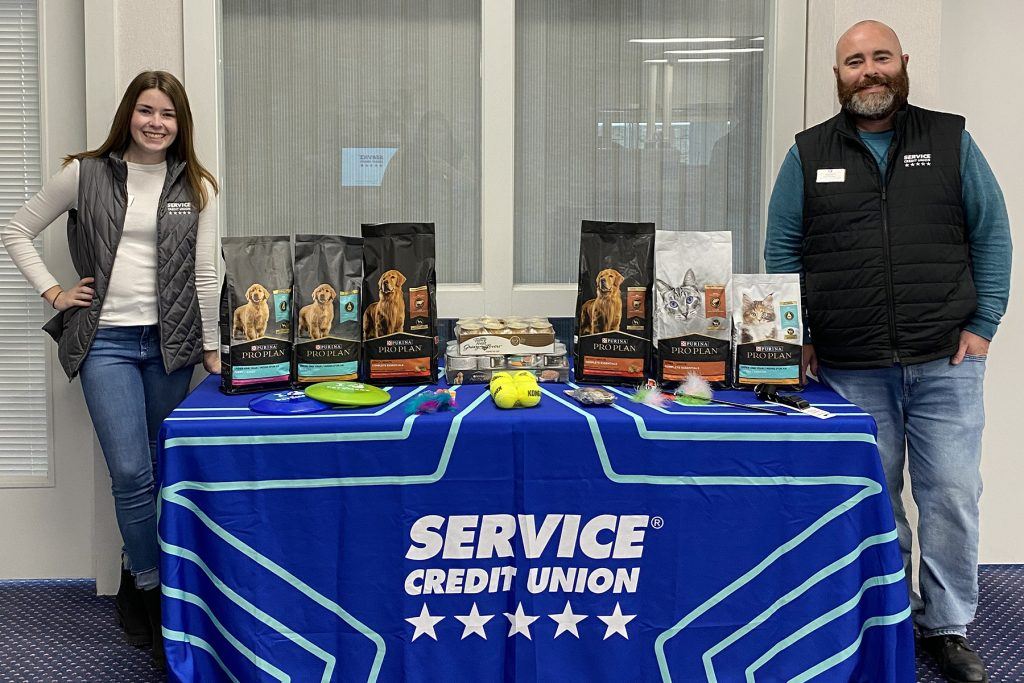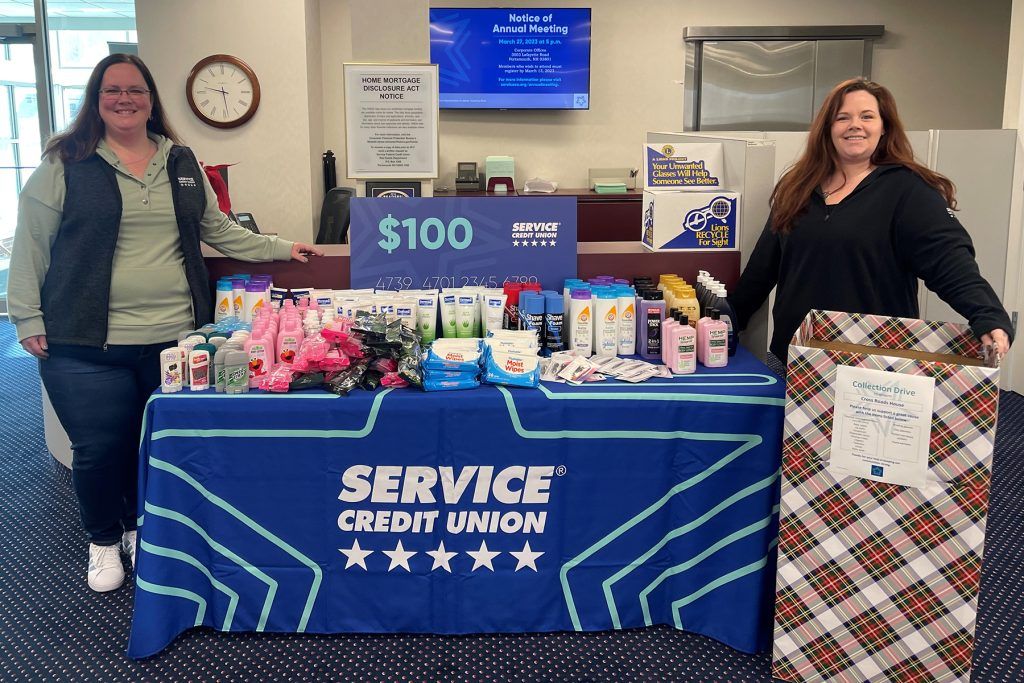 Special Offers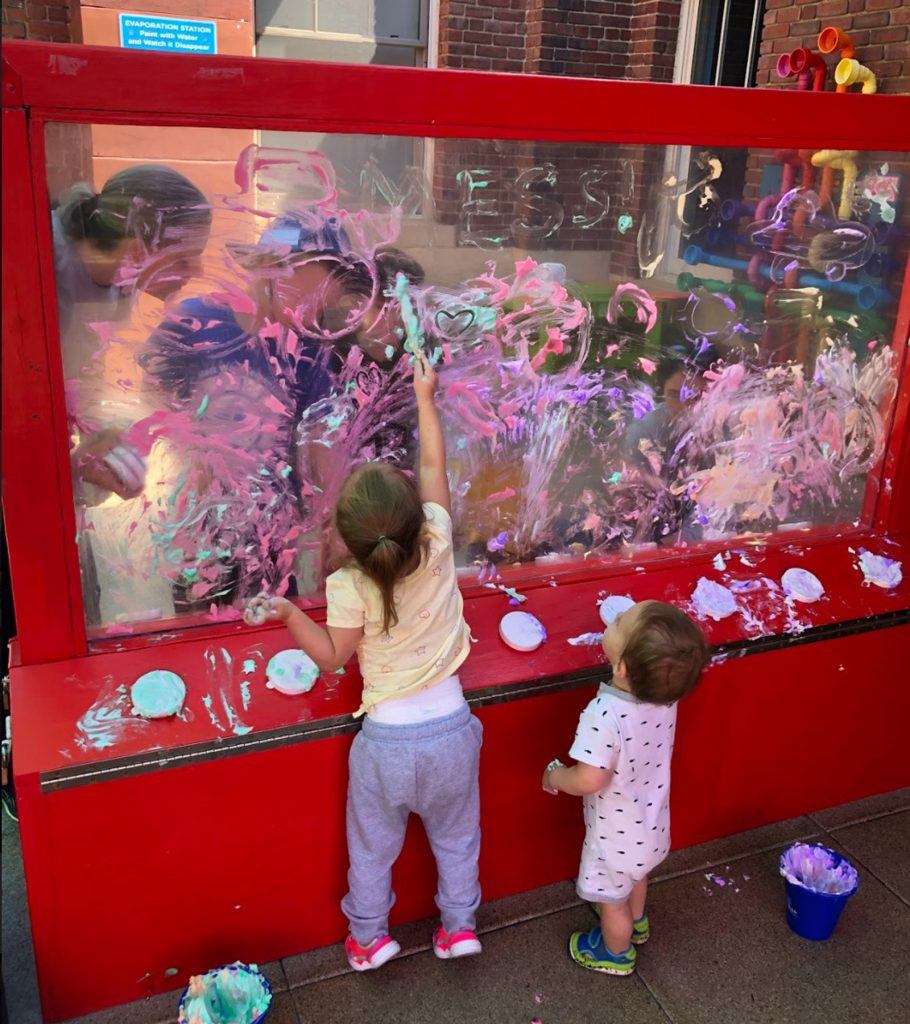 Children's Museum of NH Military Appreciation Program
Service CU is proud to be the Military Appreciation Program sponsor for The Children's Museum of New Hampshire. From now until Armed Forces Day, U.S. veterans and active military, and their families, will receive a 50% discount on admission.
From Armed Forces Day through Labor Day, they will receive free admission to the museum.
To learn more about The Children's Museum of NH, click here.
Recent Events
Thunder Over New Hampshire Air Show
Service CU was the presenting sponsor of Patriot Plaza at the 2023 Thunder Over New Hampshire Air Show on September 9 and 10 at Pease Air National Guard Base. The event featured dozens of aircraft displays, souvenirs, exhibits, and lots of high-flying action. Service CU volunteers handed out giveaways and information around the event, and offered rides to those in need to cross the 51-acre event. 
Ramstein Bazaar
The Ramstein Officers' Spouses Club hosted the largest annual U.S. bazaar in Europe, offering shoppers an opportunity to purchase European-based items such as carpets, wines, cheeses, clothing and more. 100% of the net proceeds benefited the various organizations that support both students and spouses in the Kaiserslautern Military Community. Service CU was onsite to distribute themed giveaways and raffled off two $100 DeCA gift cards.
American Red Cross Overseas Association 72nd Annual Convention Banquet
Service CU was proud to host members of the American Red Cross Overseas Association's Supplemental Recreational Activities Overseas (SRAO) program and military nurses from all over the country, at our corporate headquarters for their annual celebration on September 21. Beginning during World War II, the SRAO program was developed to bring to servicemen recreational programs out in the field, with the women traveling by jeep, truck, fixed wing aircraft, and helicopters to support our soldiers. Among those who joined the celebration were RAO members who served in Korea and Vietnam.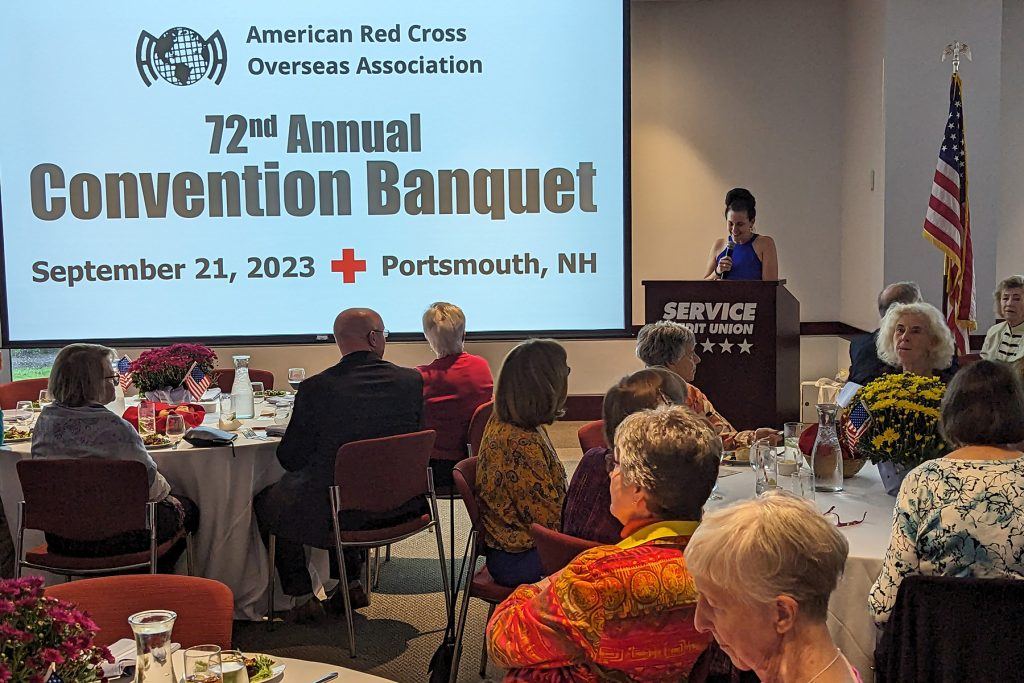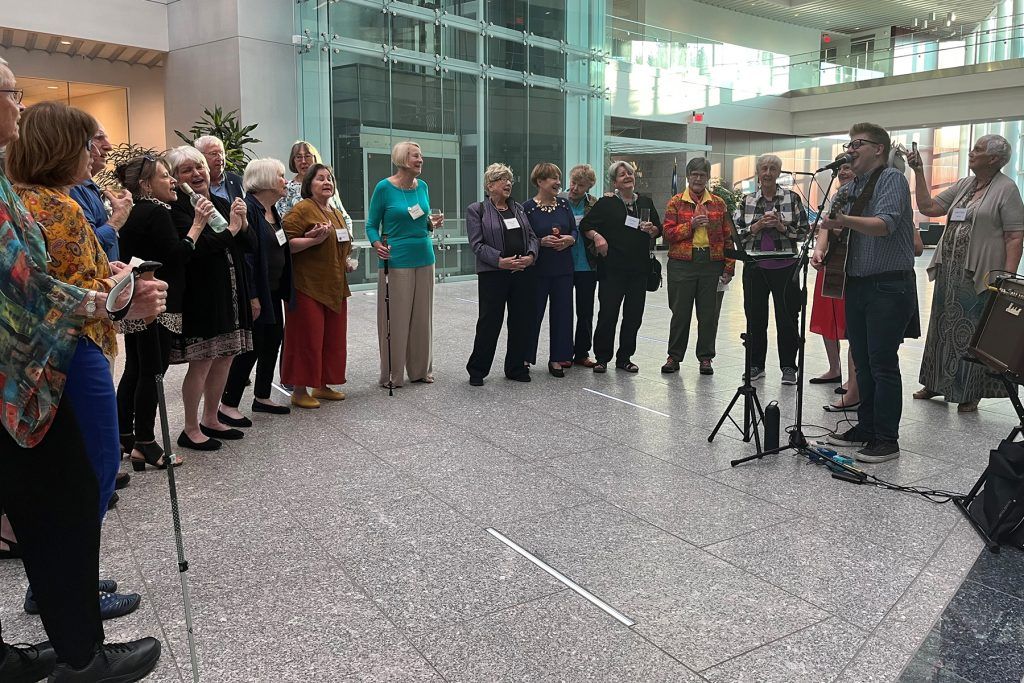 LebFest
Service CU was a proud sponsor of LebFest at Colburn Park on September 16. The event, held by the Upper Valley Business Alliance and the Lebanon Recreation, Arts and Parks Department, highlighted and celebrated the greater Upper Valley communities. Lebfest was free and open to the public, and attendees enjoyed children's activities, music, food trucks and a tasting competition featuring local restaurants.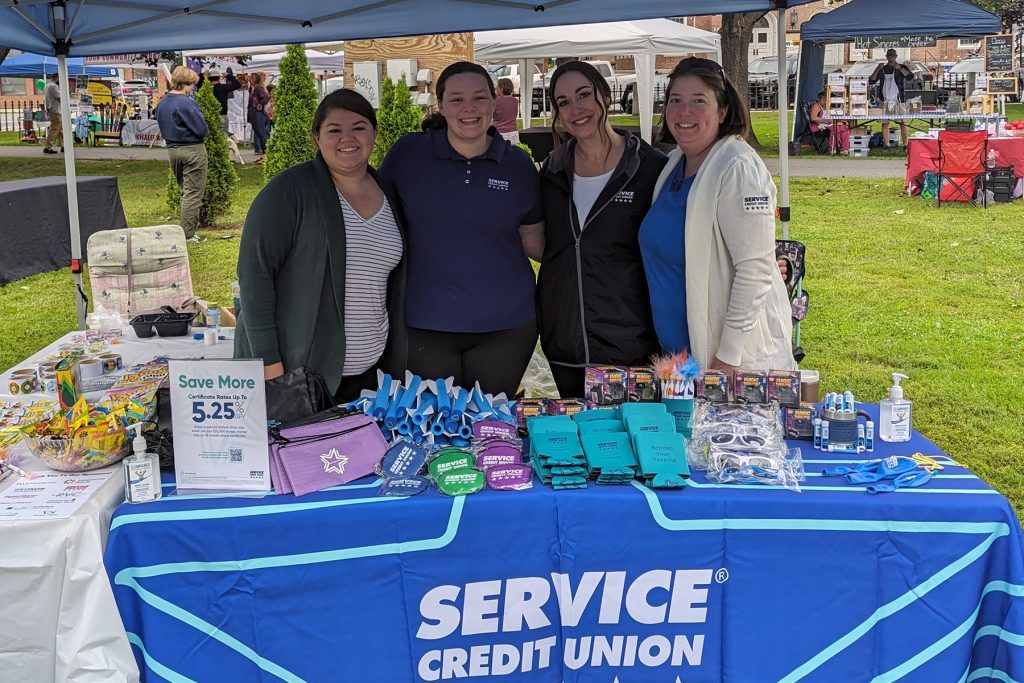 Ansbach Community Showcase
The Ansbach Community Showcase was a one-stop shop for community members to learn about the latest information regarding Garrison community support services. Geared towards newcomers to the Ansbach military community, it was a family-friendly day featuring games, food, drink, activities and contests. Service CU supported the event and was on hand to great attendees and answer questions.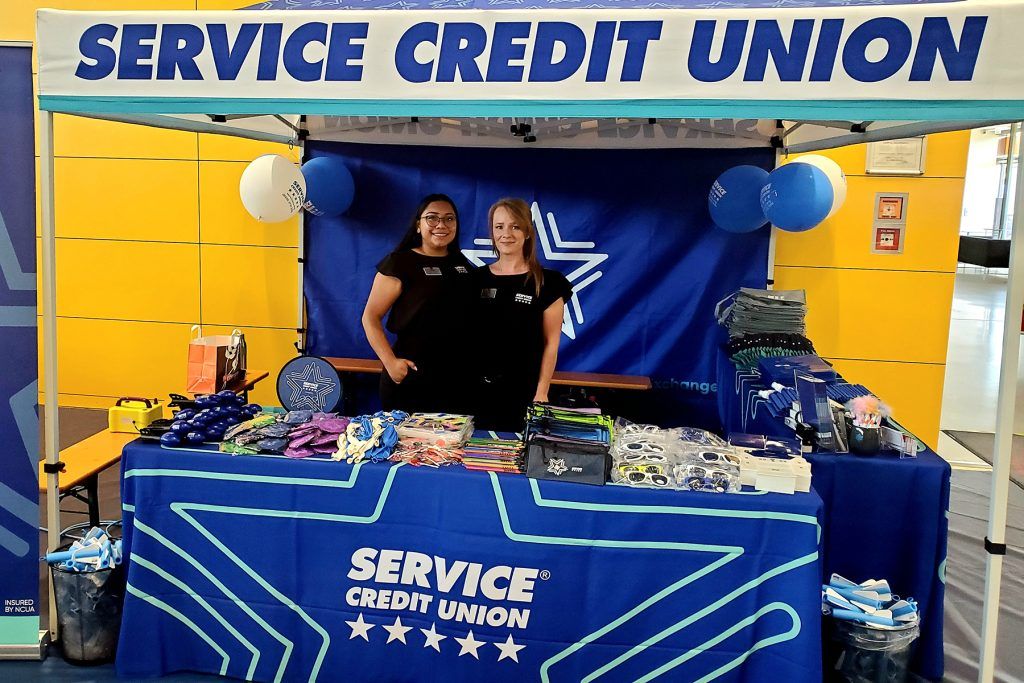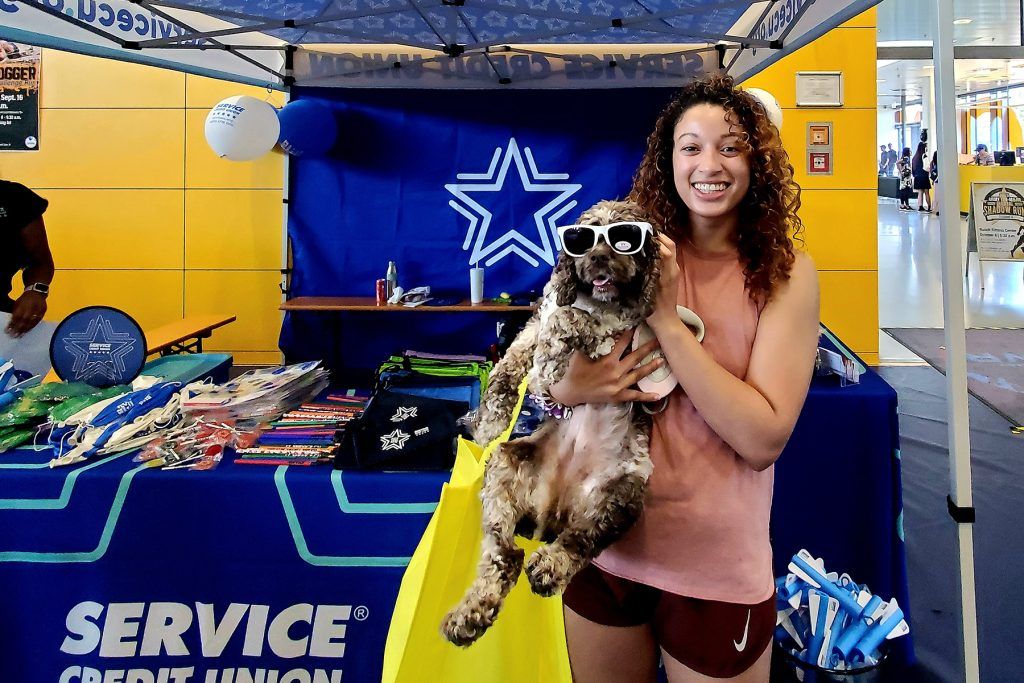 street.life! 400
The Chamber Collaborative of Greater Portsmouth and Portsmouth 400 teamed up to host street.life! 400, presented by Service CU, a dinner party for 900 plus business and community guests on Congress Street. Street.life! 400 transformed the heart of downtown Portsmouth into an al fresco dinner party, with tables lining the street. With a focus on commerce and community, the event continued the Chamber's tradition of an annual dinner in an unusual outdoor setting.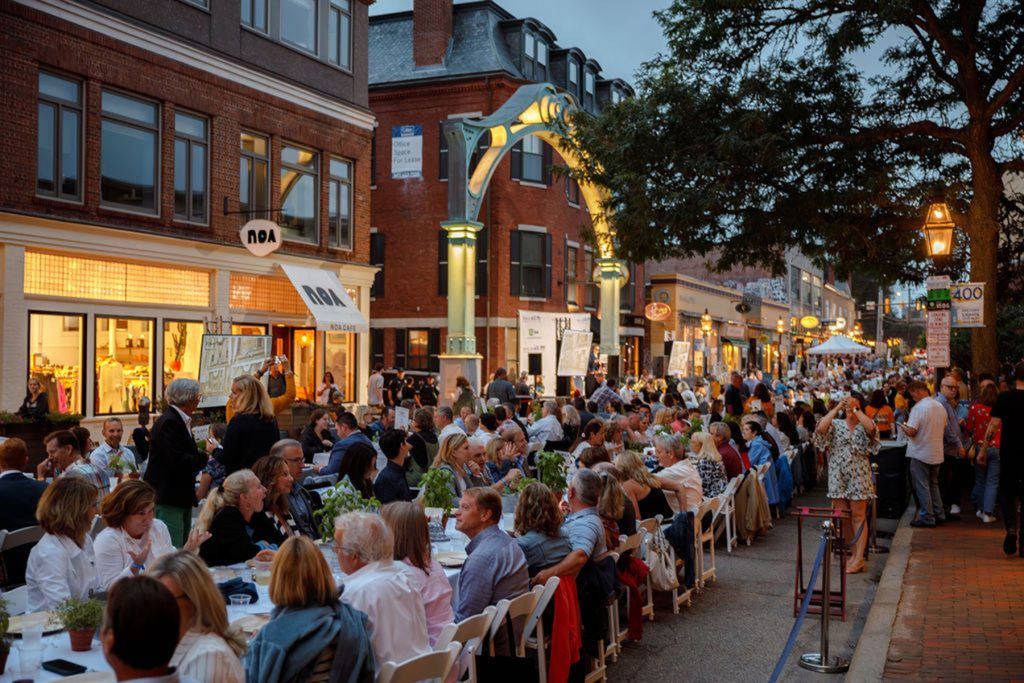 Organizations We Support