Simplified Banking for Our Military Heroes
Get to Know the Ways We Serve You
At Service Credit Union, we are dedicated to providing products and services that fit the unique needs of our members. For our military members, moving from base to base doesn't mean having to close your account.
PCSing Overseas?
Service Credit Union Travels with You
Check out our Newcomer's Guide to Service Credit Union.
Have you received Permanent Change of Station (PCS) or Deployment Orders? Service Credit Union is here by your side through every move, in the U.S. or abroad. Check out the move order category that best describes you for more information and resources. View our FAQs.
Benefits of Banking with Service CU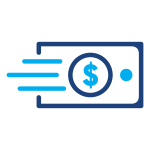 Early Pay Day
Why wait for payday when you can get your pay early? Set up a checking account with direct deposit at Service Credit Union, and enjoy the benefit of receiving your pay up to two days early.1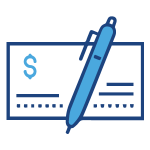 Free Checking Accounts
With us, you don't have to worry about account maintenance fees eating into your hard-earned money. Enjoy the convenience of free checking accounts designed to suit your unique lifestyle.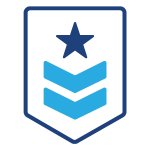 Special Military Savings Accounts
As members of Service Credit Union, if you're currently serving active duty in a combat zone as defined by Service Credit Union, you may qualify for an annual savings rate of 10% APY with a deposit of up to $10,000.2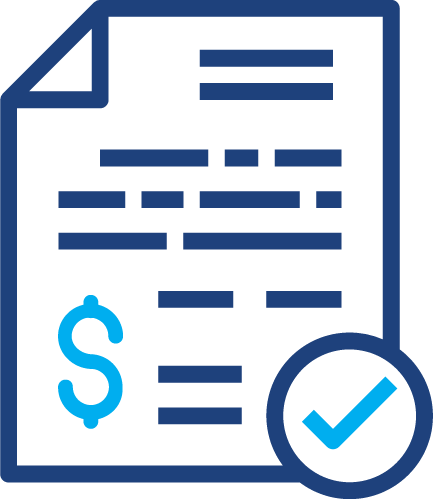 Discounts on Loans
We understand that financial stability is key for our military members. That's why we offer significant discounts on auto loans and personal loans, helping you secure your financial future without breaking the bank.
Convenient Branch Locations
With 37 branches in the United States, branches located on 14 military bases in Germany, and more than 5,000 shared branches worldwide, you can access in-person services whenever you need them.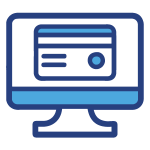 Online & Mobile Banking
Manage your finances right from your mobile device. With our Service Credit Union app, you can deposit checks3, transfer funds, pay bills, locate branches, and much more at your fingertips, anywhere, anytime.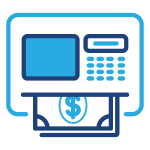 Surcharge-Free ATMs
In addition to nearby branches, both home and away, we provide easy access to nearly 85,000 surcharge-free ATMs worldwide. So whether you're abroad or at home, you're never far from your cash.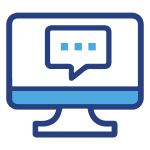 24/7 Support
We know that military service doesn't follow standard business hours. That's why our support team is available around the clock to help with any banking issues you might encounter.
Early Pay Day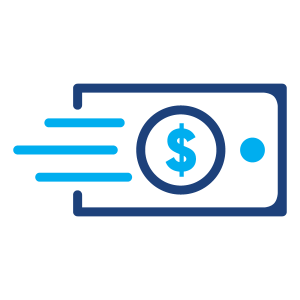 Active duty military members can get paid early1 when they sign up for direct deposit with a Service CU checking account. With our Early Pay service, your paycheck could arrive up to two days earlier than scheduled on the following dates:
| | | | | | |
| --- | --- | --- | --- | --- | --- |
| January | February | March | April | May | June |
| 11, 30 | 13, 27 | 13, 29 | 12, 27 | 11, 30 | 13, 28 |
| | | | | | |
| --- | --- | --- | --- | --- | --- |
| July | August | September | October | November | December |
| 12, 28 | 11, 30 | 13, 27 | 11, 30 | 13, 29 | 13, 27 |
General Information & FAQs
Auto FAQs
Housing FAQs
When residing off-post in a foreign country, your rent is typically fixed in the currency of that nation. For instance, in Germany, your rent is set in Euros. Although your Service Credit Union account can use International Bill Pay to send Euros, please note that your account operates in US Dollars (USD), not Euros (EUR).

The daily exchange rate between USD and EUR is influenced by numerous economic factors, causing fluctuations. Consequently, as the rate shifts, so does the equivalent amount in USD necessary to fulfill your requested payment in Euros. To ensure sufficient USD allocation for the transaction, it's advisable to monitor the exchange rate trends.

For your convenience, Service Credit Union's website provides access to international exchange rates. To view them, visit servicecu.org/rates. Additionally, you can opt to receive daily updates exclusively on Euro rates.

Preparing for New Installation Housing:

Before you head to your new assignment, it's recommended to research the available housing options in your designated community. Housing choices can vary based on factors such as on-post availability, family size, rank, and your active duty or DoD civilian status.

Research and Contact Housing Division:
For active military and Department of Defense civilians, reaching out to the Housing Division is advised for questions and assistance related to housing options at your assigned installation.

Seeking Long-Term Housing During TLA:
If you receive Temporary Lodging Allowance (TLA) approval, it's essential to proactively explore permanent housing while under TLA status. The duration of TLA can differ based on your assigned military installation, so researching beforehand is crucial. Typically, it does not extend beyond 30 days.

For more detailed information, please visit the Military One Source website.
International Banking FAQs
"10 years and counting. Wish we had known about Service Credit Union way before. We LOVE the low loan rates, great customer service, early pay, international bill pay option, V Pay card and fair charges. Love banking with you guys."
Helpful Resources
Expert guidance and helpful hints for every step of your journey.
1 Immediate credit of your direct deposit to your Service CU account up to two (2) business days early is based upon when we receive your payroll from your employer. Service CU cannot assume any liability for not depositing these funds to your account early. Must be a member of Service CU or eligible for membership.
2 Warriors deployed in combat zones may deposit up to $10,000 into a Service CU Deployed Warrior Savings Account which earns 10% APY (Annual Percentage Yield) up to $10,000.00. If actual daily balance exceeds $10,000, the remaining balance will receive variable APY of 10%-0.10%. Rates are variable and subject to change; accurate as of 10/16/2023. Service member must be serving in a combat zone as defined by Service CU; orders of deployment to a combat zone must be provided. Direct deposit of net pay is required into members Service CU account. No minimum balance is required to open the Deployed Warrior Savings Account; $5 deposit is required to open a Primary Savings Account. Monthly deposits into a Deployed Warriors Savings Account cannot exceed the amount of your monthly net military pay; however, deposits into the Deployed Warrior Savings Account may be direct deposit, an allotment, or a transfer of funds from a Service CU account. Withdrawals are not permitted from a Deployed Warrior Savings Account. If a withdrawal is made from the Deployed Warrior Savings Account before the redeployment date plus 120 days, the funds in the Deployed Warrior Savings Account will be transferred to the Primary Savings Account, and the Deployed Warrior Savings Account will be closed. The Deployed Warrior Savings Account will stop accruing 10% APY at the end of the month of return date per deployment orders plus 120 days. eCommunications is required.
3 Must be at least 18 years old to deposit checks remotely. Members between the ages of 13 and 17 years old must have a parent/legal guardian accept the terms and conditions. Standard funds availability policy and other restrictions apply. Please see terms of use agreement for additional details. Checks deposited in real time are subject to Service CU discretion.
4 Annual Percentage Rates (APR) range from 13.40% to 18.00%; accurate as of 10/07/2023 and subject to change without notice. APR is variable and based on your creditworthiness. Cash advance fee and balance transfer fee is 1.00% of the amount of each transaction. Returned payment fee is $20, or the amount of the required minimum payment, whichever is less. The card replacement fee is $9. There is a document copy fee of $15.
5 ATM surcharge fees and foreign transaction fees will be rebated up to $15 a month for the Direct Deposit Checking Account tier and up to $30 a month for the Direct Deposit+ Checking Account tier. Excludes Basic Checking Account tier. Rebates will be applied to account on the first business day of the following monthly cycle that the rebate eligibility requirements were met. ATM surcharge fee rebates would apply to fees imposed by non-network ATM owners/operators.
6 Annual Percentage Yield (APY) is accurate as of the last dividend declaration date of 10/15/2023 and subject to change without notice. Dividends paid on daily balances of up to $500; variable APY of 5.00%. If actual daily balance exceeds $500, the remaining balance will receive variable APY of 5%-0.25%. Dividends are calculated based on the daily balance with the sum of the daily earnings credited on the last day of each month. A minimum deposit of $5 is required to open a Primary Savings Account. Must qualify for membership.
7 Military and civilian personnel with PCS (Permanent Change of Station) orders or deployment orders to any overseas duty stations are eligible for the Relocation Loan. Temporary duty assignments are not eligible. Loan applications must be received within 120 days before or after the member's reporting date to new assignment. Underwriting and creditworthiness factors apply. Only one (1) Relocation Loan authorized at a time. Must be a member with full direct deposit into a Service CU account to qualify. Additional "Relocation Loan" terms and limitations apply.