Service Credit Union Named "Best Credit Union for Military" by Investopedia
---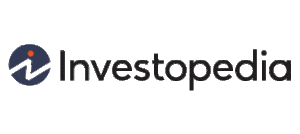 Service Credit Union has been named to the list of Best Credit Unions for 2021 in the category of "Best for Military Individuals and Families" by Investopedia, a leading business and economy website.
"For active military individuals and veterans, as well as their family members, Service Credit Union offers great rates, even better bonus rates for deployed individuals, and few fees with low minimums, making it our pick for best military credit union," writes Investopedia's Sabrina Karl.
Service Credit Union was noted for its "exceptional savings rates accounts," free no-minimum checking account that pays interest, low minimum deposits on certificates with competitive rates, and access to tens of thousands of no-fee ATMs and shared branches.
"At Service, you can earn many times the average national rate on savings accounts if your balance is under $25,000, but those with more modest balances can really score. That's because any balance below $4,000 earns a higher APY than the top-paying nationwide savings account, which currently offers 0.80% APY. But Service presents many more reasons to join. Its checking account is free, has no minimum balance, and pays interest. And its CDs have a low minimum deposit of just $500 with competitive rates. It also offers a holiday savings account that pays an unbeatable rate," the article continues.
Investopedia's list was put together by comparing interest rates, account types and features, the ability to bank in-branch, and the ease of membership. To view the full list, click here.