Home Construction and Land Loans
Building a House? We Have Loans for You
Build the Home of Your Dreams, or Put Down Plans for the Future
Whether you are ready to build a new home now, or looking to acquire land first, we have the right loan for you.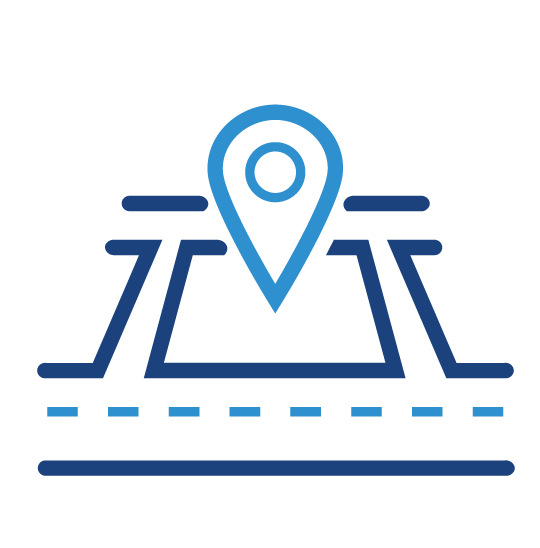 Land Loan
Our land loan product allows borrowers to finance the land on which they will ultimately construct a residential property, whether it's a primary residence or a second home.**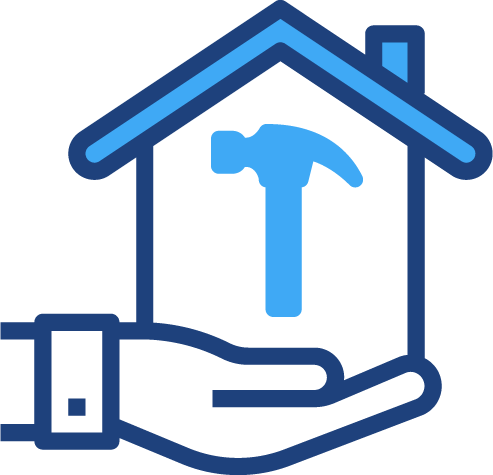 Home Construction Loan
With a single-close construction loan from Service Credit Union, you'll have the funds you need to purchase land and construct your home all with one loan. The home construction loan offers an interest-only payment for a certain amount of time during the construction of the home.
Mortgage/Home Equity Rates***
Rates effective as of: 9/23/2022 10:03:29 AM (ET).
Learn more by contacting one of our mortgage specialists today, or apply now.
*Rates shown are Annual Percentage Rate (APR). HELOC promotional rate of 2.99% APR is fixed for the first 12 months. After the promotional period, the rate will vary based on the Wall Street Journal Prime "Prime" rate published on the last business day of the month, 5.50% APR as of 7/28/2022. APR may increase after the loan is closed; maximum APR is 17.125%. Minimum line of credit is $10,000. Property insurance is required. During the 10-year draw period a Home Equity Line of Credit with a balance of $10,000 and APR of 2.99% for the first 12 billing cycles will result in 12 interest only payments of $24.92. After the promotional period a balance of $10,000 and variable APR of 5.50% will result in 108 interest only payments of $45.83, followed by 179 payments of $81.74 and one (1) final payment of $79.50 during the repayment period. Payment example does not include taxes and insurance; actual payment obligation will be greater. During draw period minimum payment required is interest only. Closing costs will apply to home equity lines of credit secured by properties that are listed for sale. Properties currently on the market will be subject to credit report, title, recording, settlement, and appraisal fees (approximately $900). Existing Service Credit Union HELOC's are not eligible for this promotion. An early termination fee of $400 applies if paid off and closed within 36 months of opened. The fee will be waived if refinanced with Service Federal Credit Union, increasing the original line of credit amount by at least $10,000, or if the borrower paid closing costs for the home equity line of credit. Subject to credit worthiness and dwelling requirements. Must be an existing member or eligible for membership. Promotion runs from 9/1/2022-9/30/2022 and is subject to change or be discontinued without notice.
**Service Credit Union will finance up to 80% of land loan. Property must be a buildable lot as verified by a soil test and road frontage
***The displayed rates for conventional loans assume a loan amount of $250,000 for a single-family, owner-occupied purchase transaction with a down payment of 40% and a credit score of 740 or higher.  VA rates assume a loan amount of $250,000 and no down payment.  Conventional jumbo loans assume a loan amount of $647,201 and a 40% down payment. VA jumbo assumes a loan amount of $647,201, with no down payment.  Payment examples can be obtained by clicking the calculate payments button above and do not include taxes or insurance premiums.  Payment obligation will be higher. A $500 credit towards closing costs at the time of closing will be applied for members with an ACH direct deposit into a Service Credit Union checking account and automatic payment of the mortgage from the Service Credit Union checking account for the term of the loan. To qualify for the $500 credit toward closing costs, the applicant must be a member of Service Credit Union or eligible for membership, must open or have a checking account with Service Credit Union with net payroll direct deposit, and must elect automatic payments from that checking account for the term of the loan. The credit will be applied at closing and cannot be transferred or exchanged for a cash equivalent. Subject to change or be discontinued at any time.