Service CU Visa® Signature Everyday Elite Credit Card
Earn 1.5 Points for Every $1 Spent
Make the Most of Your Purchases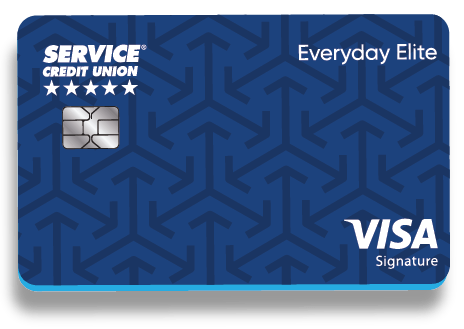 Receive 1.5 rewards points for every $1 spent, and earn 15,000 bonus points when you spend $1,500 in the first 60 days.** Use points for cash back, travel, and more with our rewards partner uChoose Rewards®.
Plus, enjoy benefits such as free travel and emergency assistance services, a cell phone protection plan***, purchase security, and extended warranty protection, with no annual fee.†
Click here to view the Visa credit card agreement.
Rates, Fees, and Rewards
RATES
Purchase and Balance Transfer Variable APR
18.00% APR†
FEES
No Annual Fee†
No Foreign Transaction Fees†
No Hidden APR Increases for Late Payment†
REWARDS
1.5 POINTS for every dollar spent. Use points for cash back, travel, merchandise and more through uChoose Rewards®.

Earn 15,000 bonus points when you spend $1,500 in the first 60 days.**
Tap to Pay with Visa's Contactless Card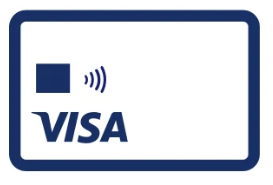 Take Advantage of Visa's Signature Benefits
Cell Phone Protection Plan – When you pay your monthly wireless bill with your covered Service CU Visa Signature Everyday Elite card, your cell phone can be protected for the next calendar month.*** That means, you can get reimbursed if your cell phone is stolen or damaged ($50 deductible). Certain terms, conditions, and exclusions apply. In order for coverage to apply, you must charge your eligible cellular wireless bill to your covered card.
Travel and Emergency Assistance Services – Get access to highly skilled experts who are fluent in English while traveling. As a cardholder, you will be connected to the right resources to help resolve a wide variety of travel emergencies. This program provides assistance only. You are still responsible for the cost of any services received. For example, this service could help you receive a referral to a medical provider, but you would be responsible for paying the doctor for any services delivered.
Emergency Card Replacement – If your card is lost or stolen, VISA will block your card (if the card number is known) and connect you with Service CU to get an emergency card replacement within one to three business days.†
Extended Warranty Protection – Add up to one additional year to eligible U.S. manufacturer's warranties of three (3) years or less. Eligible warranties of less than one year will be doubled. Members will receive extended warranty protection of up to $10,000 per claim, with a maximum total of $50,000 per year. Available through the Service CU Visa Signature Everyday Elite or Service CU Visa Everyday Preferred cards.
Purchase Security – If eligible items purchased with your Service CU Visa Signature Everyday Elite card or Service CU Visa Everyday Preferred card are stolen or damaged due to covered circumstances within the first 90 days, you are able to replace, repair or reimburse the item up to $10,000.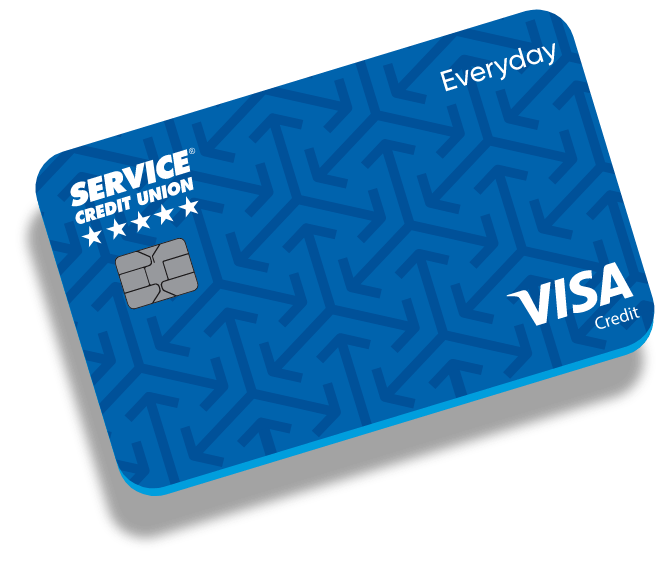 Low APR on purchases

Travel and Emergency Assistance Services

No annual fees †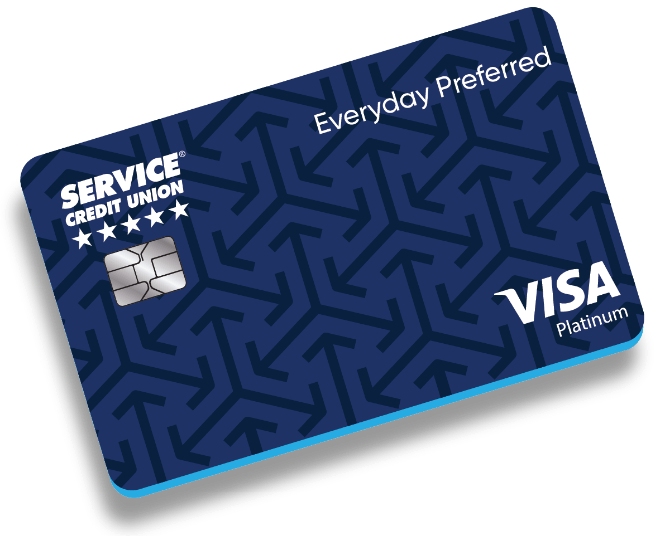 ** Must be a member of SCU or eligible for membership and a new Visa® Signature Everyday Elite Credit Card holder. In order to receive 15,000 rewards points, you must make $1,500 or more in purchases. The rewards points will be added to your rewards points balance within 30 days after you reach the required purchase dollar amount. Promotion subject to change or be canceled at any time and without notice.
*** Cellular Telephone Protection provides reimbursement for your stolen or damaged beyond use cell phone. Coverage includes your eligible phone and the first two additional eligible phones on your wireless account. Certain terms, conditions and exclusions apply.
† Annual Percentage Rates (APR) range from 12.40% to 18.00%; accurate as of 01/07/2023 and subject to change without notice. APR is variable and based on your creditworthiness. Cash advance fee and balance transfer fee is 1.00% of the amount of each transaction. $20, or the amount of the required minimum payment, whichever is less, will be assessed for a returned payment fee. The card replacement fee is $9.00. Should you request a rushed or emergency card replacement, a fee of $40.00 shall be assessed. There is a document copy fee of $15.00.