Credit Cards for Beginners
---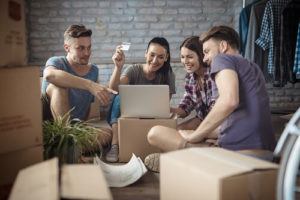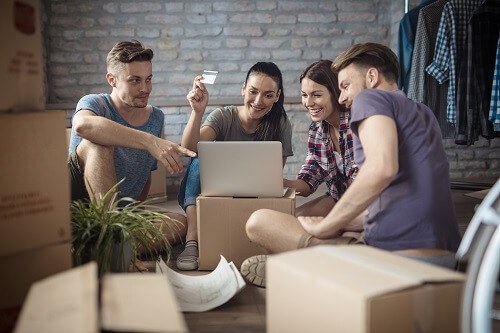 This article is brought to you by Service Credit Union's Visa Everyday Card with numerous benefits and no hidden fees*.
Are you in the market for a credit card? Whether you're looking to be less dependent on cash, gain points and rewards or establish your credit history, opening your first card can be overwhelming. To make things easier, we've put together a how-to on the process, from picking the right card to tips for making the most of it.
Picking the Right Card
When shopping for a credit card, it's important to review the APR (annual percentage rate), any annual fees, and the card's limit. This can help you determine if the card will suit your needs. Outside of annual fees, which not every card may carry, other fees may be incurred for late payments, returned payments, balance transfers, and cash advances. The credit limit is the total amount you can spend on the card and the APR is the interest you will be charged on balances on the card.
Next, check if the card comes with any special promotions, such as a waived fee for a balance transfer, which is great to have if you are moving a balance from an existing card to a new card. Of course, you'll also want to consider points programs, whether they be cashback on all purchases or points on a certain category that you tend to spend on. If you are a frequent traveler, find out if international service (ISA) fees are charged.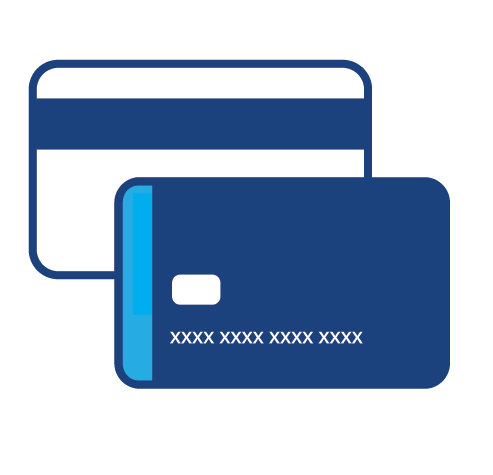 Explore our credit cards
with a variety of features including smartwatch payment abilities, EMV chip fraud prevention, and no annual or foreign transaction fees*!
How to Apply
You may apply for your new credit card online, over the phone, or at any bank or credit union branch that offers credit cards.
When the application process begins, you will need your credit pulled to see what you qualify for. It is important to note that a credit pull does impact your credit score, so be prepared for your credit to take a hit. Because your credit score may be impacted, you may not want to apply for multiple cards at the same time.
For your credit pull, be prepared to offer some sensitive information, such as your Social Security Number, income, name and address, and monthly housing cost.
Should the financial institution you are applying at approve you, you will now be signing the documents to finalize this credit card. This may include but is not limited to confirmations of monthly payment deadlines, amount of lending and credit card limit, what credit score was pulled, and how much you will owe in interest payments. If you are denied, a financial institution may recommend different card options based on what you qualify for.
Some financial institutions may offer on-site printing of the card so you can walk away and activate the card on your time.
Now What?
Make sure you're making the most out of any rewards or points your card offers, but remember to spend within your limits. After all, a credit card is a loan with interest and monthly payments, so it's important to maintain a regular check and balance of your card, make sure there are no irregular purchases or fraud, and confirm payments have been made.
*Annual Percentage Rates (APR) range from 8.15% to 16.15%; accurate as of 02/16/2021 and subject to change without notice. APR is variable and based on your creditworthiness. The cash advance fee and balance transfer fee is 1.00% of the amount of each transaction. $20, or the amount of the required minimum payment, whichever is less, will be assessed for a returned payment fee. The card replacement fee is $9.00. Should you request a rushed or emergency card replacement, a fee of $40.00 shall be assessed. There is a document copy fee of $15.00.