How a Secured Credit Card Can Help You Establish Credit
---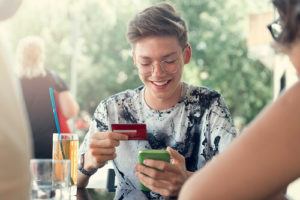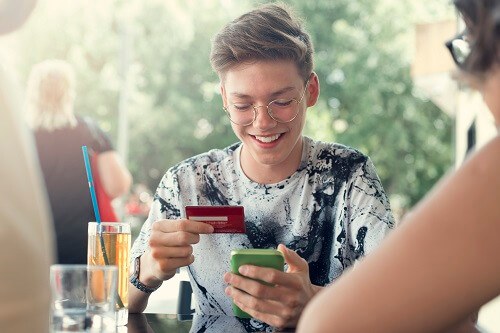 This article is brought to you by Service Credit Union's Visa Everyday Card with numerous benefits and no hidden fees*.
Establishing good credit can feel like a Catch-22: how can you apply for your first lending product if you've never had a lending product before?
If you're a beginner or student, a secured credit card is a great way to begin establishing credit. Secured credit cards are just like normal credit cards, but are backed by collateral, such as money in your savings account. Additionally, secured credit cards may offer a lower annual percentage rate (APR), so you can save more.
Wondering how a secured credit card works? These cards are generally backed by a cash deposit you make when you open the account, which may then match your credit card – for example, if you have $500 in your savings account, your limit is $500, or a specific percentage set by the lender.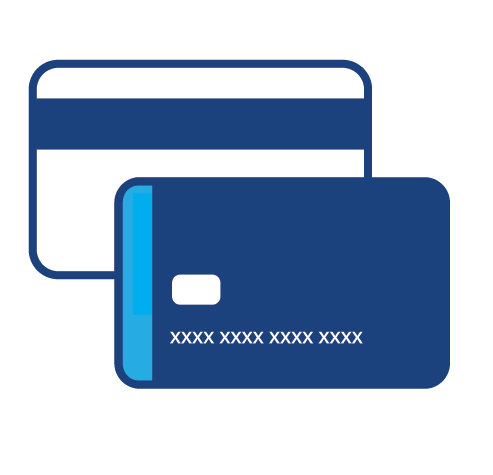 Explore our credit cards
with a variety of features including smartwatch payment abilities, EMV chip fraud prevention, and no annual or foreign transaction fees*!
Do you need a secured credit card?
Whether or not you'll need a secured card will depend on your current credit score and credit history. Most credit card companies will require at least average credit (approximately 703, based on the FICO score model) to qualify for an unsecured card. (Don't forget, you're entitled to a free copy of your credit reports every 12 months from each of the three nationwide credit bureaus.) If a card advertises itself as being easy to qualify for, watch out for high fees.
If you use your card responsibly and pay your bill on time, you can eventually build your credit enough to qualify for an unsecured credit card or one that doesn't require a deposit. To get on the fast track to building good credit, make sure to use your credit card only if you can pay off at least the minimum balance and ideally, the full balance.
Apply for a Credit Card from Service Credit Union
Ready to get started with your own credit card? The Service CU Visa Everyday Secured Credit Card may be a great fit. Not only is it backed by your savings account, potentially giving you a higher limit than many other cards of its kind, but it also offers benefits such as contactless payment, travel and emergency assistance services, and emergency card replacement.
Apply for your credit card today to start enjoying all of the benefits of an SCU credit card!
*Annual Percentage Rates (APR) range from 8.15% to18%; accurate as of 02/01/2022 and subject to change without notice. APR is variable and based on your creditworthiness. Cash advance fee and balance transfer fee is 1.00% of the amount of each transaction. $20, or the amount of the required minimum payment, whichever is less, will be assessed for a returned payment fee. The card replacement fee is $9.00. Should you request a rushed or emergency card replacement, a fee of $40.00 shall be assessed. There is a document copy fee of $15.00.