Is My New Contactless Credit Card Secure?
---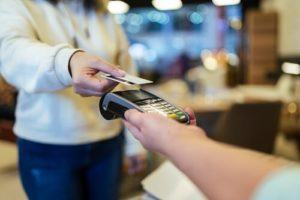 This article is brought to you by Service Credit Union's Visa Everyday Card with numerous benefits and no hidden fees*.
Congratulations! You've just returned from your mailbox with a paper envelope. Enclosed is your brand new Service CU Visa® credit card with a fresh new design, made of high-quality plastic and, of course, tap-to-pay enabled — in other words, contactless.
How does a contactless credit card work?
Contactless credit cards don't require you to insert your card chip when you make a purchase. Contactless cards use EMV chip technology with NFC (near-field communication) for proximity payments. Basically, your credit card has become a magic wand: when you are paying for your coffee you can simply wave (tap) your card on the card reader and get on with your morning.
This feature is extremely convenient, but you may be wondering, "Is my new contactless credit card secure?"
The simple answer to this question is yes. While you are right to be hyper-aware of the security of all of your finances and financial information, contactless cards are safe. In fact, your contactless card is safer than utilizing a card with a magnetic strip because it is virtually impossible to tamper with or clone.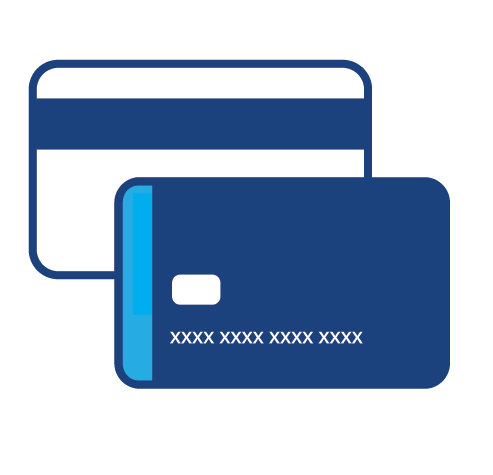 Explore our credit cards
with a variety of features including smartwatch payment abilities, EMV chip fraud prevention, and no annual or foreign transaction fees*!
Tapping to pay with your contactless card is secure because, just like the trusted security of chip cards, each transaction is accompanied by a one-time code that protects your payment information. The card sends the reader a one-time code with information that doesn't expose your actual account details. The next time you go to buy something, it'll send a different code.
Potential fraudsters are not able to use long-range RFID readers to extract data from the card. The technology only transmits digital data within a very short range. The cards also cannot be cloned by a near-field communication reader. Not to mention, your new card is smart.
In many countries, a one-time code is not always required for small transactions. So, does this mean your card is vulnerable to thieves that complete sequential small transactions? The answer is no. Your card is smart enough to be on the lookout for this. After a certain amount of small transactions, your card will require that you insert it into the chip reader and use your PIN or the card will automatically stop functioning in contactless mode.
Contactless is also a safer way to pay because it helps you avoid touching surfaces at checkout thus avoiding germs.
All of this is to say, yes, your information is safe. Your contactless card does not make you more susceptible to fraud. But, please stay vigilant. It is a good idea to monitor your accounts and transaction history. In today's digital age, it's more important than ever to protect personal information online.
If you suspect that you have been a victim of suspicious activity, please do not hesitate to contact us at 800.936.7730 (U.S.) or 00800.4728.2000 (Int'l).
Apply for a contactless credit card today!
If you don't have a contactless credit card, now is the perfect time to apply for a credit card from Service Credit Union. Choose from three credit card options that all offer fantastic benefits like low APRs, no annual fees, and bonus points on your everyday purchases!
*Annual Percentage Rates (APR) range from 8.15% to 16.15%; accurate as of 02/16/2021 and subject to change without notice. APR is variable and based on your creditworthiness. The cash advance fee and balance transfer fee is 1.00% of the amount of each transaction. $20, or the amount of the required minimum payment, whichever is less, will be assessed for a returned payment fee. The card replacement fee is $9.00. Should you request a rushed or emergency card replacement, a fee of $40.00 shall be assessed. There is a document copy fee of $15.00.