Service CU Visa® Everyday Credit Card
Establish Your Credit Without Worrying About Hidden Fees*
Looking for a Simple Card to Help Establish Your Credit?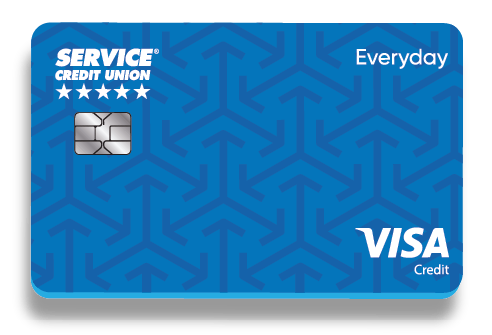 With a limit of up to $20,000, no annual fee, and no hidden APR increases* for late payments, there are no surprises with the Everyday card. We also offer an Everyday Share Secured card, which means your card is backed up by money in your savings, making it a great option for beginners and students.
Click here to view the Visa credit card agreement.
Rates and Fees
RATES
Purchase and Balance Transfer Variable APR between
13.15% – 18.00% APR*
FEES
No Annual Fee*
No Foreign Transaction Fees*
No Hidden APR Increases for Late Payment*
Tap to Pay with Visa's Contactless Card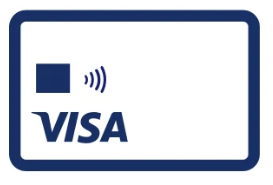 Take Advantage of Visa's Signature Benefits
Travel and Emergency Assistance Services – Get access to highly skilled experts who are fluent in English while traveling. As a cardholder, you will be connected to the right resources to help resolve a wide variety of travel emergencies. This program provides assistance only. You are still responsible for the cost of any services received. For example, this service could help you receive a referral to a medical provider, but you would be responsible for paying the doctor for any services delivered.
Emergency Card Replacement – If your card is lost or stolen, VISA will block your card (if the card number is known) and connect you with Service CU to get an emergency card replacement within one to three business days.*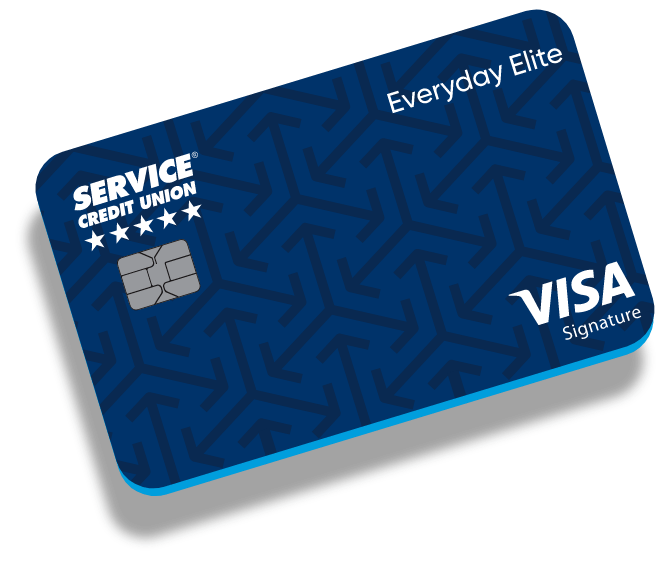 1.5 Points on All Purchases

Spend $1,500 in the First 60 Days and Earn 15,000 Bonus Points**

No annual fees*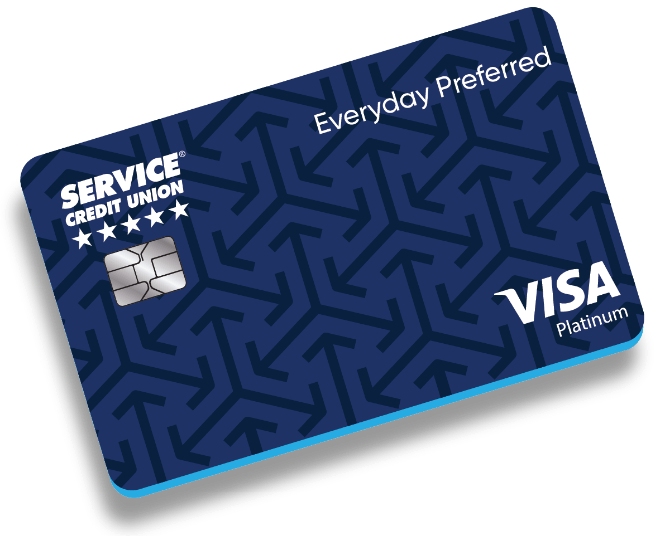 * Annual Percentage Rates (APR) range from 13.15% to 18.00%; accurate as of 07/07/2023 and subject to change without notice. APR is variable and based on your creditworthiness. Cash advance fee and balance transfer fee is 1.00% of the amount of each transaction. Returned payment fee is $20, or the amount of the required minimum payment, whichever is less. The card replacement fee is $9. There is a document copy fee of $15.
** Must be a member of SCU or eligible for membership and a new Visa® Signature Everyday Elite Credit Card holder. In order to receive 15,000 rewards points, you must make $1,500 or more in purchases. The rewards points will be added to your rewards points balance within 30 days after you reach the required purchase dollar amount. Promotion subject to change or be canceled at any time and without notice.