International Bill Pay
Pay Your Bills Online, and We'll Cover the Fees for Three Months*
Make Global Bill Pay a Breeze
No matter where in the world you go, we're here to make life easier. Pay bills in local currencies in more than 40 countries, buy foreign currency at any of our branches and enjoy no foreign exchange fees on any Service Credit Union credit card.
Get started today, and we'll reimburse your payment fees* until September 24, 2020 when you submit your International Bill Payment online.*
Use for anything from utility bills to foreign parking tickets
One-time payments available from any share account; use checking to schedule recurring
Payments go directly to your payee or creditor.
Online payments can be made in the Euro, British Pound, Canadian Dollar, Swiss Franc, Australian Dollar, Norwegian Krone, Polish Zloty, Swedish Krona, Romania Leu and the Czech Republic koruna. You can access additional currencies by phone, chat or in branch. Those currencies include Bulgarian Lev, Danish Krone, Hong Kong Dollar, Hungarian Forint, Israeli Shekel, New Zealand Dollar, Singapore Dollar, and South African Rand.
To make your first international bill payment, select bill pay in online banking, or international bill pay under "more" in your mobile app.
Additional Resources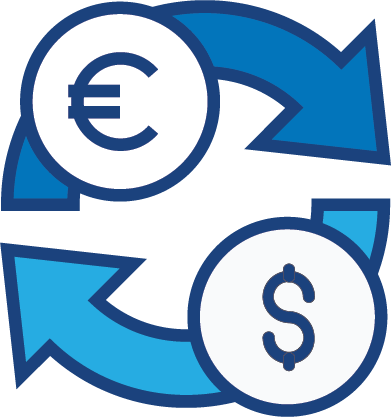 Exchange Rates
Compare the American dollar against currency elsewhere in the world. We update foreign currency exchange rates daily after 4 pm CET, at the end of the European Union trading day, so you always know the value of your American dollar.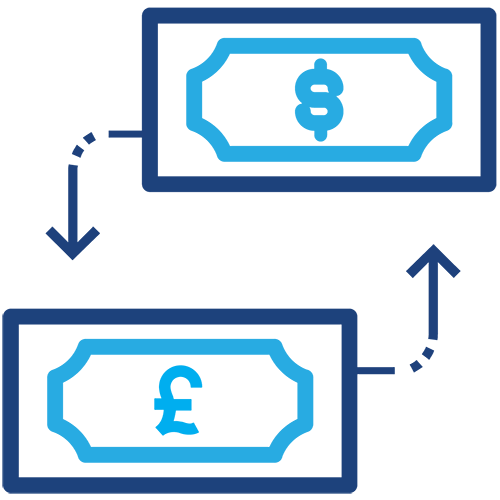 SEPA
Utilizing the Single Euro Payments Area (SEPA), makes transactions between European countries quick and easy. Simply present your International Bank Account Number (IBAN) and the Service Credit Union Bank Identifier Code (BIC) to authorize a debit on your account.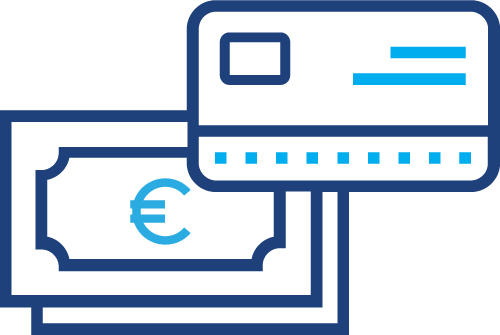 V Pay
Major credit and debit cards are often not accepted by European merchants, but V PAY offers a smart and secure way to shop. V PAY operates as a Single Euro Payments Area (SEPA) debit card by processing purchases in currencies accepted by V PAY networks.
*Promotion applies only to one-time International Bill Payments submitted online. Members who submit one-time online International Bill Payments that are processed from 6/24/2020-9/24/2020 will have the associated payment fees charged to the account when the payment is processed but the fees will be reimbursed daily. Refer to the fee schedule for the fee amount. International Bill Payments submitted online and processed after 9/24/2020 will not be eligible for fee reimbursement. Subject to change or be discontinued without notice. Reoccurring International Bill Pay payments are available only from a Service CU checking account. One-time International Bill Pay payments are available from any share or share draft account excluding warrior's savings account. If the suffix selected for payment does not have sufficient available funds at the time the transaction is processed an overdraft charge will be debited from the suffix and the associated payment may not be executed. Automatic debits are available only to merchants in Europe. Select any day of the week to make recurring payments weekly, biweekly, monthly, or quarterly. International Bill Pay incurs a $1.00 fee per online or mobile transaction and for recurring payments. One-Time International Bill Pay transactions initiated in a branch, over the phone or through chat incur a $2.00 fee per transaction. Service CU is not liable for, and has no influence over the conversion rate applied to the conversation of the funds.