Banking That Moves With You
Here for Our Military Members
Welcome to USAG Bavaria. Home of the 7th Army Training Command. We are excited to serve you.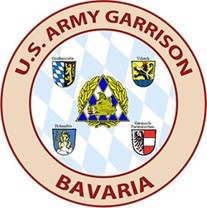 Service Credit Union Named 2019 Army Credit Union of the Year
At Service Credit Union, we are dedicated to providing products and services that fit your unique needs. For our military members, that means an account that moves with you to your duty station, access to our 24/7 contact center, discounted loans*, International Bill Pay**, ATM fee reimbursements***, and more. We are also proud to provide in-person service at four branch offices in USAG Bavaria:
Grafenwoehr on Tower Barracks in Bldg 148

Phone: DSN 475-9050|Civilian: 09641-926790

Hohenfels Training Area in Bldg 335

Phone: DSN 522-4157|Civilian: 09472-911050

Garmisch on Artillery Kaserne in Bldg 9901

Phone: DSN 440-3373|Civilian: 08821-730-3600

Vilseck on Rose Barracks in Bldg 224

Phone: DSN 476-2839|Civilian: 09662-700280
Find an ATM conveniently located near you at servicecu.org/locations.
Getting Started
Click here to view our Newcomer's Guide to Service Credit Union.
Primary Savings
From day one, you'll earn 5% APY on the first $500 and .25% APY on all funds over $500****. Plus you'll become a member-owner of Service Credit Union. From there, you can open a checking account, apply for a credit card and enjoy other member services. Think of Primary Savings as an invitation to share in our members' success.
Everyday Checking
Our free Everyday Checking account offers three levels of benefits: Basic, Direct Deposit, and Direct Deposit +. Have direct deposit from DFAS, the Coast Guard or National Guard? You'll automatically receive our highest level of checking account benefits including a .75% APR* discount on all auto, motorcycle or personal loans and $30 monthly in ATM reimbursements.***
Want to earn more? With Dividend Checking you'll get the same features as Everyday Checking, but you'll earn dividends. Monthly maintenance fees are waived for daily balances over $1,500.ꝉ
Discounted Auto Loans
However you get around town, we have a variety of loans to meet your transportation needs. From new and used cars to motorcycles and scooters, we make purchasing a new vehicle fast, easy and affordable. In fact, if you find a better auto loan rate than ours, we'll pay you $1001. Click here for our current rates.
Relocation Loan
Need help with the cost of your move? Our Relocation Loan2 is specifically designed to get you the funds you need to make your overseas PCS easier.
Insurance
If you're serving or working overseas, we can help you get auto, household and life insurance in many locations. Learn more.
Early Pay Day
Get paid early.ꝉꝉ With direct deposit into your Service Credit Union account, your paycheck may arrive up to two days earlier than scheduled.
Shared Branching & Convenient ATMs
Our robust branch access includes shared branching where members have access to hundreds of credit unions and nearly 85,000 surcharge-free ATMs worldwide to provide greater convenience and personal service. You don't have to close your account when you PCS out of Germany.
International Bill Pay
Schedule payments from around the world with our International Bill Pay services**. Payments are available in 18 currencies to more than 40 countries.
Use for anything from utility bills to foreign parking tickets.
One-time payments available from any share account; use checking to schedule recurring.
Payments go directly to your payee or creditor.
Online payments can be made in the Euro, British Pound, Canadian Dollar, Swiss Franc, Australian Dollar, Norwegian Krone, Polish Zloty, Swedish Krona, Romania Leu and the Czech Republic koruna. You can access additional currencies by phone, chat or in branch. Those currencies include Bulgarian Lev, Danish Krone, Hong Kong Dollar, Hungarian Forint, Israeli Shekel, New Zealand Dollar, Singapore Dollar, and South African Rand.
Receive an IBAN (International Bank Account Number) with your account for foreign bill payments. Some venders like cellphone providers require an IBAN for direct debit billing to your checking account.
V Pay
Major credit and debit cards are often not accepted by European merchants, but V PAY offers a smart and secure way to shop. V PAY operates as a Single Euro Payments Area (SEPA) debit card by processing purchases in currencies accepted by V PAY networks.
Transacts purchases in currencies accepted by V PAY networks.
Order online or at any branch in Germany.
Checking account required.
Contactless (touch and go) payment capability – restrictions apply.ꝉꝉꝉ
Mobile App
Access our 24/7 live chat, apply for a loan or transfer money to a friend, all from within our mobile app. Learn more here.
*Loan Discounts do not apply to real estate, lines of credit, business loans certificate or share secured consumer loans, or VISA loans. Discount will be applied to the APR that a member qualifies for based on creditworthiness. Members must maintain the tier qualifications for the life of the loan in order to keep their loan discount.
**Recurring International Bill Pay payments are available only from a Service CU checking account. One-time International Bill Pay payments are available from any share or share draft account excluding warrior savings accounts. If the suffix selected for payment does not have sufficient available funds at the time the transaction is processed an overdraft charge will be debited from the suffix and the associated payment may not be executed. Automatic debits are available only to merchants in Europe. Select any day of the week to make recurring payments weekly, biweekly, monthly, or quarterly. International Bill Pay incurs a $1.00 fee per online or mobile transaction and for recurring payments. One-Time International Bill Pay transactions initiated in a branch, over the phone or through chat incur a $2.00 fee per transaction. Service CU is not liable for, and has no influence over the conversion rate applied to the conversation of the funds.
***Our ATM rebates would apply to fees imposed by non-network ATM owners. Refunds are applied to the account on the first business day of the following monthly cycle that the rebate eligibility requirements were met.
****Annual Percentage Yield (APY) is accurate as of the last dividend declaration date of 10/01/21 and subject to change without notice. Dividends paid on actual daily balances of $500; variable APY of 5.00%. If the daily balance exceeds $500, the remaining balance will receive a variable APY of 0.25%. A minimum deposit of $5 is required to open a Primary Savings account.
ꝉThere is a monthly maintenance fee of $10.00 if the Dividend Checking account balance falls below $1,500.00 on any day of the calendar month. The fee is assessed on the last day of the month.
ꝉꝉImmediate credit of your direct deposit to your SCU account up to two (2) business days early is based upon when we receive your payroll from your employer. SCU cannot assume any liability for not depositing these funds to your account early.
ꝉꝉꝉContactless payment transactions may only be completed for individual transactions under €50. Upon accumulating €150 of contactless payment transactions, a PIN entry will be required to reset the contactless limit cycle.
1Offer available on purchases and refinances of new and used cars or motorcycles. Refis of existing Service Credit Union (SCU) loans are ineligible unless at least $1,000 new cash out. Rate matching applies to competitors' auto loans that have terms and conditions consistent with SCU's 12-75 month loan rates; $100 offer is only available on terms of 60-75 months. If SCU cannot beat competitors' APR on a 60-75 month loan, we will credit $100 to a qualifying member's SCU account up to 30 days after original loan application with SCU. A qualifying member is a new or existing member who applies for and is approved for an SCU loan. Proof of applicant's eligibility for the competitor's rate must be provided; quoting advertised rates are not sufficient. Approval and rate match eligibility is subject to applicant's creditworthiness. If total reportable income from SCU equals $600 or more in a taxable year, the credit union will issue you a 1099-MISC. Private, non-commercial loan rates and terms are excluded from this promotion. Offer subject to change without notice. Individual must be a member of Service Credit Union or eligible for membership.
2Military and civilian personnel with PCS orders or deployment orders to any overseas duty stations are eligible for the relocation loan. Loan applications must be received within 120 days before or after the member's reporting date to new assignment. Underwriting and creditworthiness factors apply. Must be a member with full direct deposit to qualify.