Meghan Leach Promoted to VP of Retail Banking at Service Credit Union
---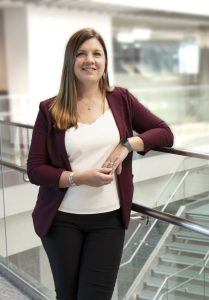 Meghan Leach, most recently Assistant Vice President of the Contact Center, has been promoted to Vice President of Retail Banking, a new role at Service Credit Union.
Leach has been with Service Credit Union since 2010, when she joined as a Contact Center Representative. After being promoted to manager, Meghan was named Senior Contact Center Manager in 2018, followed by AVP-Contact Center in February 2019.
In this newly created role, Meghan will oversee both the contact center as well as branch experience, with a focus on how to enhance those channels as member needs evolve.
Said Service CU President-CEO David Araujo: "Meghan brings tremendous experience to this role; she is a strong advocate for employees, as well as the member experience. We are excited to add her to the leadership team."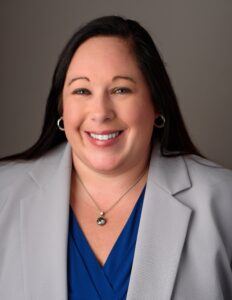 Additionally, Jillian Cote has joined Service Credit Union as Assistant Vice President of Legal.
Prior to joining Service CU, Jillian practiced law for 15 years at Kalil & LaCount in Rye, New Hampshire, where she represented numerous financial institutions, businesses, and individuals in a multitude of areas, including creditor's rights, probate, real estate, civil litigation, personal injury, landlord-tenant and environmental law. Cote prides herself in delivering prompt, efficient and practical resolutions to any issue.