Service Credit Union Opens New Location in Laconia, N.H.
---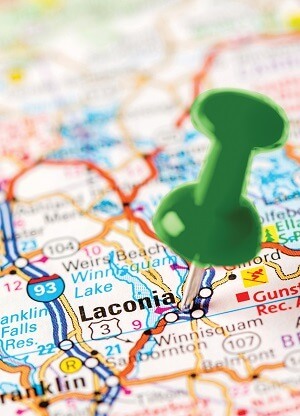 PORTSMOUTH, N.H. (January 7, 2019) — Service Credit Union is pleased to announce the opening of its newest branch in Laconia, N.H. The branch is located at 11 Veterans Square and opened its doors on Monday, January 7, 2019.
"As Service Credit Union continues to grow, we are always evaluating our branch locations to make sure we are best serving our member base; and we believed this was the right time to open a new location in the Lakes Region of New Hampshire,'' said Dan Clarke, Chief Operating Officer of Service Credit Union. ''We thank the city and its local businesses for their ongoing support as we worked to open this new branch. We look forward to meeting and serving more members of the community, as well as existing Service Credit Union members in the area," he added.
The Laconia branch will be open Monday to Friday from 8:30 a.m. to 6 p.m. and Saturday from 8:30 a.m. to 1 p.m. Jennah Wolak, formerly manager of Service Credit Union's Franklin branch will be the manager of the new Laconia branch. Wolak began her career with Service Credit Union eight years ago as a member services representative in the Lebanon, N.H. branch. She later served as manager of the Tilton branch, until transferring to Franklin in 2016. She is a graduate of Keene State College.
Service Credit Union will host a grand opening of the Laconia branch in March 2019.