Project Elf
Spreading Holiday Cheer While Supporting Local Businesses!
Project Elf is Back!
Service CU is once again purchasing toys from independently owned toy stores throughout New Hampshire and donating them to the NH State Police's Toys for Tots effort, which brings toys to children in need throughout our communities.
Starting this November, Service CU elves will be visiting toy stores in different NH towns, spreading holiday cheer and helping our beloved local businesses. Then on December 6, we'll be delivering all the toys purchased to the NH State Police, just in time for the holidays!
Check back to this page this holiday season for updates on which stores we've visited. To learn more about Project Elf, please watch our video.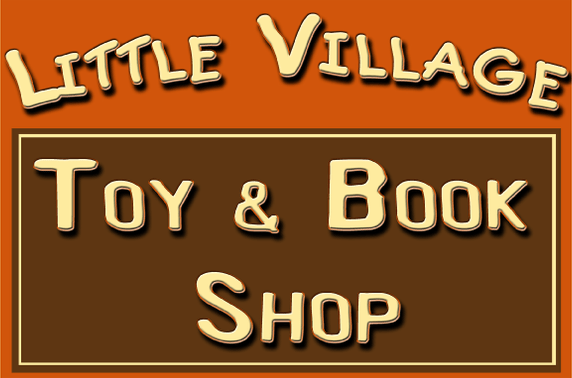 Date Visited: 11/20/23
Location: Littleton, NH
# of Toys Purchased: 508
Shopkeeper: Clare Brooks
1st Stop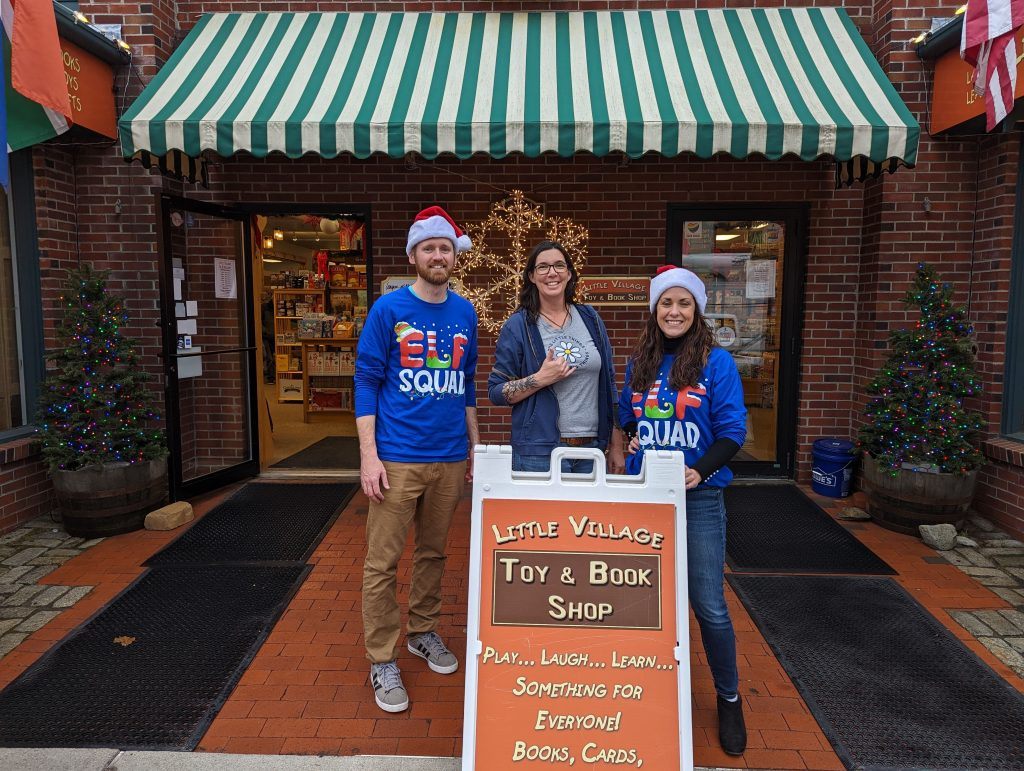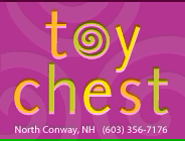 Date Visited: 11/20/23
Location: North Conway, NH
# of Toys Purchased: 183
Shopkeeper: Daren Levitt
2nd Stop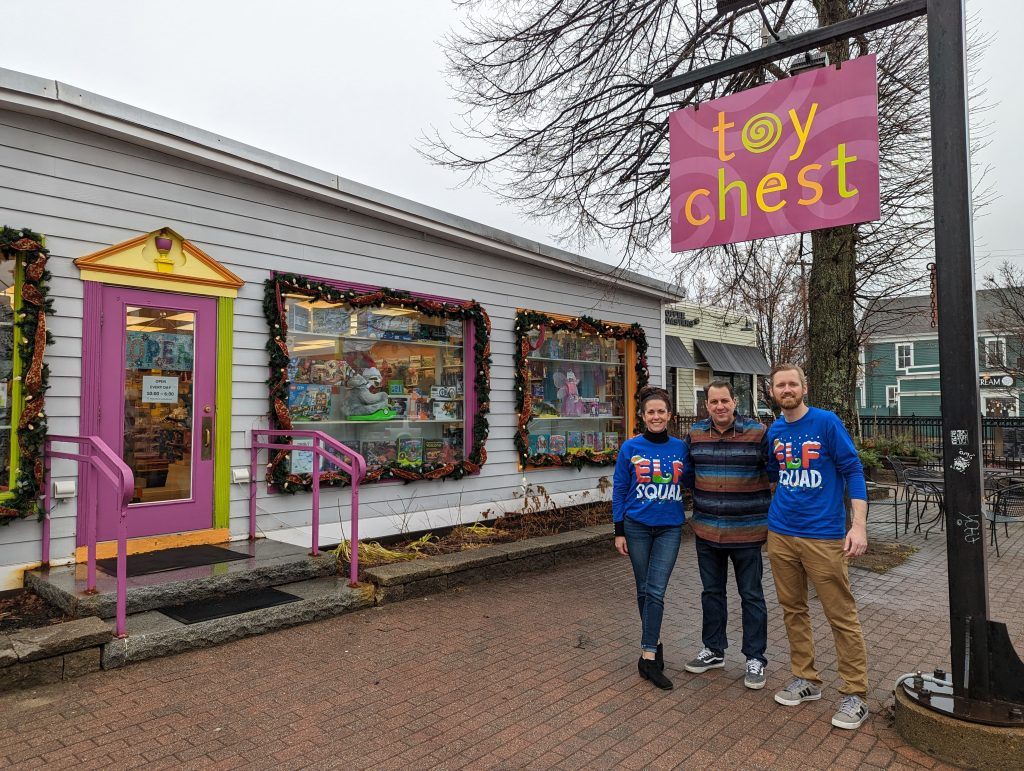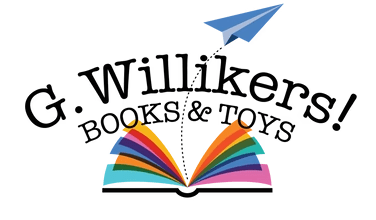 Date Visited: 11/21/23
Location: Portsmouth, NH
# of Toys Purchased: 377
Shopkeeper: Jody and Bob Breneman
3rd Stop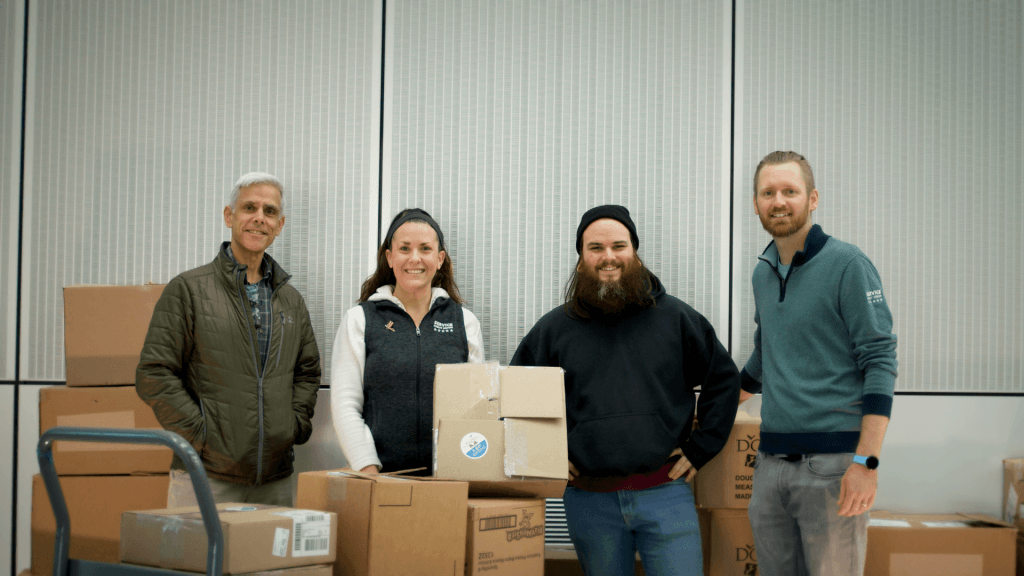 Toys from the Attic
Date Visited: 11/21/23
Location: Somersworth, NH
# of Toys Purchased: 194
Shopkeeper: Don Berrios
4th Stop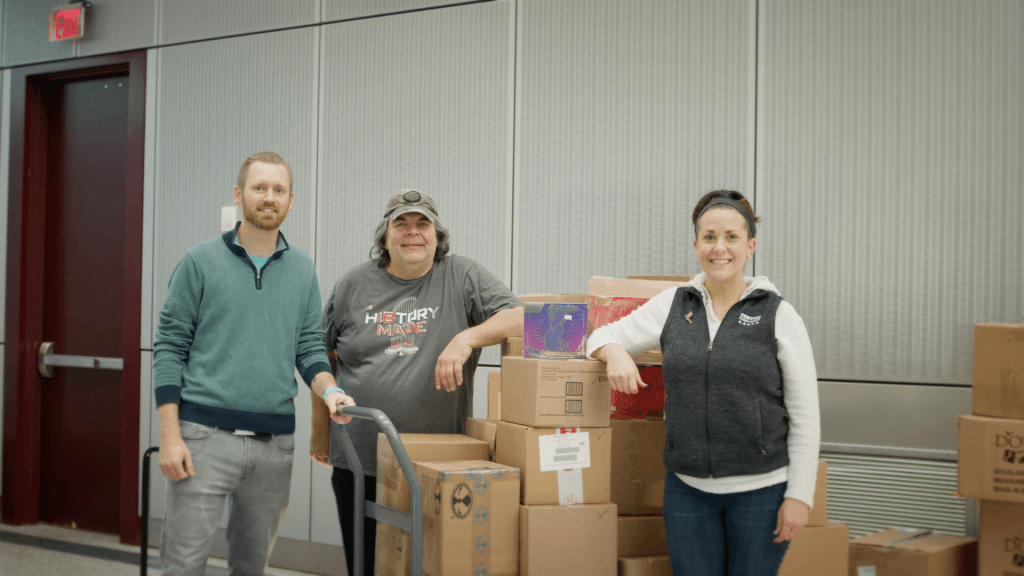 December 5, 2022
Toy City
Keene, NH


December 5, 2022
December 5, 2022
December 7, 2022
December 7, 2022
December 8, 2022
December 8, 2022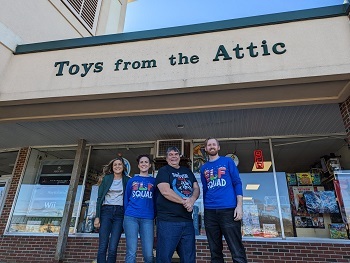 December 8, 2022
December 8, 2022
December 9, 2022
December 9, 2022
December 9, 2022