Our Everyday Account for Your Everyday Gigs
As a GigSmart user, you're eligible!
Service CU's Everyday Checking
Get started today with our free Everyday Checking account and enjoy benefits including:
Up to $30 a month in ATM surcharge and foreign transaction fee rebates*
Free identity theft recovery resources through IDSafeChoice
Discounts on our auto and personal loans**
Rewards on debit card purchases***
Ease of online banking with mobile bill pay and remote check deposit†
Not near a Service Credit Union branch? No problem! As a member of Service Credit Union, you're able to take advantage of the CO-OP Shared Branching Network which gives you access to 5,000+ shared branches and 30,000 surcharge-free ATMs. We also partner with the Allpoint and Dolphin Debit Networks to offer more than 100,000 additional ATMs.
Ready to Get Started? When opening your account, simply choose "ACC – GigSmart" when selecting your eligibility and mention that you heard about Service Credit Union through GigSmart during your account opening. During the application process, you'll just need the following:
Social Security Number
Driver's License or Government ID
Current Home Address
Credit Card or Bank Routing Number to Fund your Account
$5 for depositing and 5 minutes
Everyday Features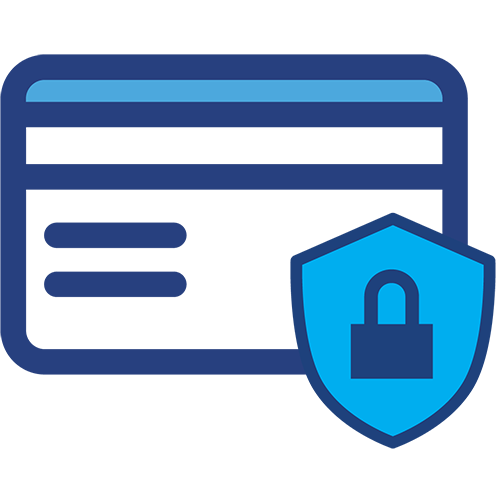 Set spending limits and protect against fraud right from your mobile app.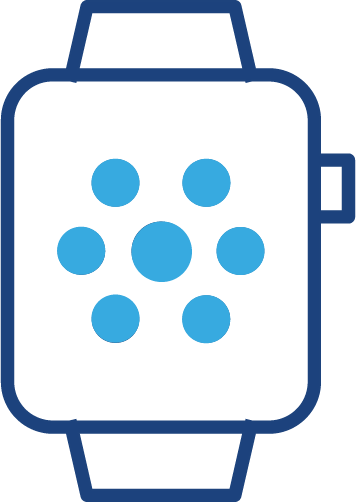 Add your Service CU credit or debit card to your digital wallet for an easier way to pay. You can even add your info before your card arrives in the mail!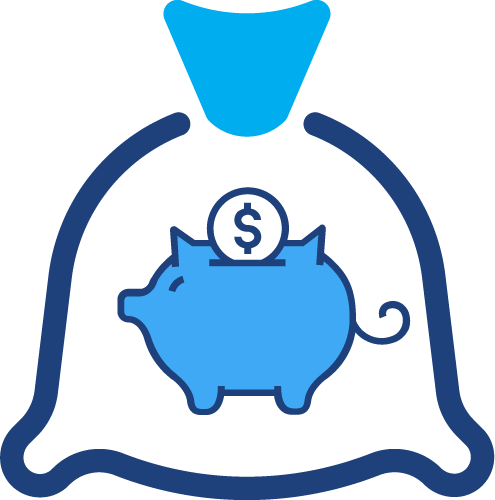 Thanks to our low rates and ATM and ISA fee reimbursements, members with an auto loan and Service CU checking save an average of more than $236 per year vs those using a traditional banking institution.†††
As your relationship with us grows, so do your benefits! Get up to $30 a month in ATM surcharge and foreign transaction fee rebates when you set up direct deposit of your net pay into your checking account, and make five or more transactions per month.*
Not sure how to set up direct deposit as a gig worker? Don't worry – we have you covered! Simply set up a regular transfer of your GigSmart payments to your checking account.
*ATM surcharge fees and foreign transaction fees will be refunded up to $15 a month for the Direct Deposit Checking Account tier and up to $30 a month for the Direct Deposit+ Checking Account tier. Excludes Basic Checking Account tier. Refunds will be applied to account on the first business day of the following monthly cycle that the rebate eligibility requirements were met. ATM surcharge fee reimbursement would apply to fees imposed by non-network ATM owners.
**Loan Discounts do not apply to real estate, lines of credit, business loans, certificate or share secured consumer loans, or VISA loans. Discount will be applied to the APR that a member qualifies for based on creditworthiness and checking account tier. The collateral age and loan term may impact the APR offered. Members must maintain the checking account tier qualifications for the life of the loan in order to keep their loan discount. Discount conditions will be set forth in your loan contract. Floor rate may apply.
***To earn rewards on debit card purchases, member must be eligible for and enroll in Service CU online banking, then join Purchase Rewards and activate the applicable offer before the eligible transaction occurs. Cash back rewards will automatically be applied to your checking account 30-45 days after the offer is redeemed. See Purchase Rewards Terms and Conditions for important details.
†Must be 18 years old to deposit checks remotely. Members between the ages of 13 and 17 years old must have a parent/legal guardian accept the terms and conditions. Standard funds availability policy and other restrictions apply. Please see terms of use agreement for additional details. Checks deposited in real time are subject to Service Credit Union discretion.
††Under the Everyday Debit Courtesy Pay option, a $30 overdraft fee will be assessed per presentment of one-time debit card and ATM transactions of $15.01 or more. For both our standard Courtesy Pay offering and our Everyday Debit Courtesy Pay option, the following additional terms and conditions apply: You will be charged a fee each time a transaction is presented for payment, even if the same transaction is presented for payment multiple times. Courtesy pay is only permitted on one checking account per membership. The checking account will not become eligible for Courtesy Pay until 30 days after the initial deposit to the checking account. Fiduciary accounts including Trust, Estate and Escrow accounts are not eligible for Courtesy Pay. You have 33 days to pay your negative balance before you will no longer be considered in good standing with Service Credit Union. We reserve the right not to pay an item, at our discretion. For example, we typically do not pay overdrafts if your account is not in good standing or you have previously had an excessive number of overdrafts, also at our discretion. If we do not authorize and pay an overdraft, your transaction will be declined and subject to the returned item/insufficient funds fee listed on our Fee Schedule. Overdraft transfers and fees are activated based on your available balance, which may be less than your current balance, depending on pending charges, holds and pledges on your account. Courtesy Pay will not cover overdrafts that cause the Checking account to exceed a negative balance of more than $1,000, including any prior fees assessed. All fees subject to change based on our current Fee Schedule. Additional restrictions may apply. See Account Agreement and Disclosure for more information.
†††Members of Service CU who fall into the Direct Deposit+ tier of our Everyday Checking account, on average save $236.49 a year based on ATM Surcharge reimbursement, ISA fee reimbursements and having auto loan that is $24,580.73 for 65 months at a discounted rate of 3.38% APR. ATM surcharge and ISA fee refunds credited up to $30 based on the current month checking account activity and tier level. ATM surcharge fee reimbursement would apply to fees imposed by non-network ATM owners.