Sheila Harris Named AVP-Marketing
---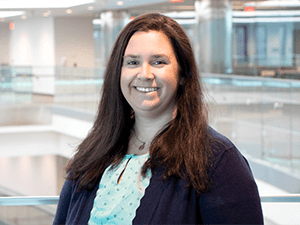 Sheila Harris has been named Assistant Vice President of Marketing at Service Credit Union. In this role, she will oversee product and digital marketing, creative services, and external and internal communications.
Sheila began her marketing career at Direct Capital (now CIT Bank) in 2006, continued on to HCPro (a healthcare publishing and training company) to serve as their Director of Marketing Operations, and joined Service Credit Union as Marketing Technologist in 2018. She most recently served as Service CU's Digital Marketing Operations Manager, where she oversaw marketing automation, digital advertising, and the credit union's website.
Aimee Sundstrom, previously AVP of Marketing and Communications, is taking on the newly created role of AVP of Community Development and Research, which was created to further grow the credit union's community giving footprint. Additionally, Sarah LeBlanc, previously Senior Marketing Communications Manager, was promoted to Product Marketing Manager.
"It is wonderful to work with so many talented individuals, who are making such an impact on the credit union, our members, and the communities we serve. I am excited for the future of the marketing department and the credit union at large," said Tyler Kuhn, VP of Marketing and Digital Strategy.