Celebrating Black History in the Credit Union World
---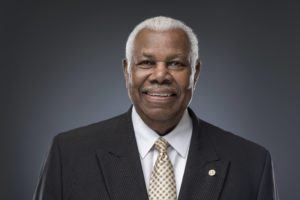 Black History Month is a great opportunity to reflect on and celebrate the African American leaders who have influenced the world of credit unions.
The credit union movement began in the mid 19th century in Germany with a simple idea: that people could achieve a better standard of living for themselves and others by pooling their savings and making loans to their neighbors and coworkers.
Noting the dangerous trend of loan sharks charging high interest on loans, at the start of the 20th century, Canadian journalist Alphonse Desjardins organized the first credit union in North America. St. Mary's Cooperative Credit Association opened its doors in 1909 in Manchester, New Hampshire, and the Massachusetts Credit Union Act became law on April 15, 1909. The act defined credit unions as "a cooperative association formed for the purpose of promoting thrift among its members."
As began happening with other disenfranchised groups, the first black credit unions were established in the 1920s and 30s to help farmers and urban groups move toward economic self-sufficiency. When the civil rights movement gained momentum in America several decades later, so did the founding of black credit unions. Martin Luther King Jr. and the Montgomery Improvement Association (MIA) applied for a federal charter for a credit union in the 1950s, but were turned down because the association was too broad a field of membership. The MIA itself was initially organized to handle the logistics of Montgomery Bus Boycott following Rosa Parks' famous refusal to give up her seat on the bus but also became a vehicle for advancing other civil rights projects, including the formation of a credit union.
Under the Johnson administration's Great Society Initiative, hundreds of credit unions were formed to serve low-income groups, often in black neighborhoods, and many black-owned banks and credit unions began forming as well. With racial discrimination in the finance and housing industry a sad but undeniable part of American history, even in modern times, black-owned financial institutions played a huge part in empowering African Americans to purchase homes, start businesses and establish their credit history.
While many of the financial institutions formed in the 60s and 70s were shuttered due to the financial turmoil of the 1980s; today, there remain 41 black-owned financial institutions, including 21 credit unions.
In 1999, the African American Credit Union Coalition was formed to increase the strength of the global credit union community and promote diversity through advocacy and professional development.
In February 2020, the AACUC inducted three leaders of the credit union industry into its Hall of Fame: Herbert "Bertie" Bowman, Dr. Willie Bryant (posthumously), and Mike Mercer. Bowman is the longest-serving African-American staff member on Capitol Hill and has been a board volunteer at United States Senate Federal Credit Union since 1975. Bryant was a civil rights activist and volunteer at Rockland Employees Federal Credit Union for over 20 years. He was also a founding member of the AACUC and the first Chairman of its Reaching Toward the Future internship program. Mercer recently retired as the CEO of the League of Southeastern Credit Unions & Affiliates, where he was responsible for providing leadership for trade association services across a three- Alabama, Florida, and Georgia. Mercer represented the interests of credit unions in numerous ways for almost four decades.
In 2016, Barbara Stephens, former CEO of Houston Municipal Federal Credit Union, was inducted into the Hall of Fame that same year for her tireless efforts to bring financial services to underserved communities. In doing so, she stated, "Credit unions are committed to the financial health of their members and communities as a whole." We couldn't agree more!
From champions of financial literacy to fighters for equal representation, these trailblazers represent just a small sample of the many amazing black leaders in the credit union world.
To learn more about AACUC and their mission, visit them online.