How To Hustle From Home During A Pandemic
---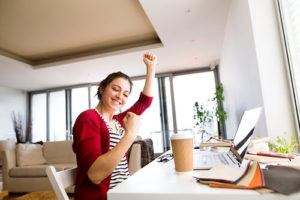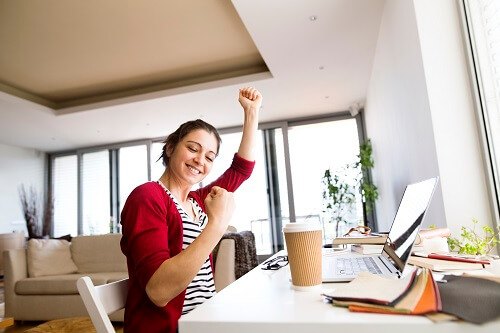 One of the biggest stressors caused by social distancing is that our workplaces are closing and we're not sure how to make ends meet. Coming up with extra money during a pandemic is never anything that we planned for. We are most definitely living through a situation where it is vital to have money saved for an emergency.
If you are one of the many individuals affected by businesses scaling back on hours or shutting down altogether, there are legitimate ways to make money from the comfort of your own home.
Check out the options below, and just keep taking this day-by-day.
Freelance
Are you a writer or maybe have experience with video production and editing? You can capitalize on these skills. Local newspapers and magazines especially are always looking for filler content. Also, in the age of technology, multimedia pieces such as videos are always welcomed. There is no shortage of space for news online. Find a story to tell about your town and start working. Remember interviews can be done by phone, video chat, and email. This is also a great way to occupy your time if you are going a little stir crazy in the house. Visit the website Upwork to connect with companies looking for freelancers.
Sell What You Don't Need
Organize your space, including your closet, and sell items you no longer need or want. Facebook Marketplace, Poshmark, and Letgo are reliable apps and websites to sell your used furniture and clothes on. In order to maintain social distancing, include a shipping fee in your price. Or, make your items available for curbside pickup and trust that the purchaser will leave the money.
Sniffspot
According to Sniffspot, "You can make money while meeting dogs." If you have a large backyard or plot of land, you can get paid to let people exercise their dogs on your property. It is free to add your yard to the Sniffspot map. The company provides waivers, damage protection and ensures that all dogs are vaccinated. All you have to do is keep your yard unlocked at the right times. But, don't worry, you are not a pet sitter, in fact, you are not even required to be home when your yard is in use. Sniffspot will collect the payment from your four-legged guest's owner and directly deposit it to you. This may be a great option if you live in a city where dog owners have limited access to space.
Get Crafty
If you spend a lot of time on Pinterest or Etsy then you know what I am about to say—sell something handmade. If you are a creative person and can knit, paint or do some other kind of art, try listing one of your works online. This allows you to marry your need for money and your passion for creativity while also being your own boss and working on your own schedule. You would be surprised by what some of us craft-challenged people would be willing to buy. Give Etsy a look for some inspiration and gauge how you should set your prices.
Tutoring
With students out of school, online tutors are in higher demand than ever. This is a great opportunity to offer digital tutoring services in your local community. Let's face it, not every parent is equipped to, all of a sudden, homeschool their children; that is understandable and is also where you come in. If you have a background or expertise in any core subject, create some lessons, set yourself up in front of a computer, and tutor via FaceTime or Skype. Are you an accountant that is suddenly not working? Tutor students in math! Local social media groups are a great way to advertise your services and also show you are ready to lend a helping hand to families who are trying to make the best out of a sticky school situation.
The bottom line is you have options. It is really easy to feel alone and useless during times of panic. But, you are most certainly not useless and most certainly not alone. Check-in on the individuals in your life and ask about the creative ways they are earning extra cash. Soon enough we will all find a new groove.
Stay safe and be well!