Service CU Wins Stars and Stripes "Best of Germany" Awards
---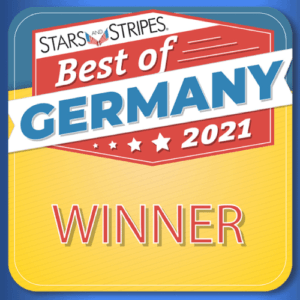 Thank you to the readers of "Stars and Stripes" for naming us "best bank" in their annual "Best of Germany" awards! Service Credit Union received top honors in every geographical region covered in the publication: Bavaria, Kaiserslautern, Rhein Main and Stuttgart.
Stars and Stripes' Best of Germany 2021 "recognizes the businesses, organizations and destinations that have made our readers feel at home in Germany," writes the magazine. The special edition highlighted the top choices that received the highest number of votes for every category in each community, and those with the most winners were highlighted as winners.
View the full list here, and check out our other recent recognition!