The Benefits of Refinancing Your Student Loans Through Your Credit Union
---
This is a partner post from CU Student Choice.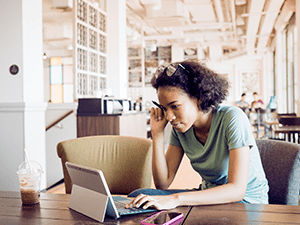 Why Refi With a Credit Union?
You've decided to refinance one or more of your student loans – now how do you find the right lender? With so many options available, finding the right option can seem overwhelming. While there are many factors to consider, here are several reasons to select a credit union for your student loan refinance needs.
Support Your Local Community
While credit union membership was once available only to small, select groups, nearly everyone is now eligible to join a credit union! Some credit unions offer a nationwide field of membership, but most stay focused on a local geographic region. Chances are if you borrow from a credit union, you'll see its logo on community event sponsorships and its employees volunteering in your area.
Cooperative Spirit
Credit unions were started by people who wanted to pool their money and loan it to others in need – the original crowdfunding, which is why they are known as "financial cooperatives." The dollars invested in big banks land in the pockets of big investors; credit unions are dedicated to serving their members, who are actually stakeholders in their business. When you become a member of a credit union, you're helping your fellow members as well. Because of their cooperative nature, credit unions offer their members more favorable rates and fewer fees than big banks.
Lifelong Financial Partner
Credit unions offer more than just student loan products. You can establish a checking account, savings account, and possibly other loans in the future, all under one roof. Many credit unions also offer auto loans and mortgages, making them your partner for all of the major milestones in life.
Personalized Service and Education
One of the perks of doing business locally is that you'll often see the same faces working in your financial establishment as you'll see shopping in your grocery store. They may even know you by name! In addition, Student Choice provides another level of personal support, with one-on-one help from our College Counselor and Concierge team. You'll have a real person to speak with any time you have questions about your student loan refinance, the application, or process.
Additional Considerations
It's important to remember that every student loan situation is unique. There are many factors to consider when refinancing student loans, including a possible loss of loan benefits for any federal student loans you currently hold.
Learn more about refinancing your student loan with CU Student Choice.