How to Open a Checking Account: What You Need
---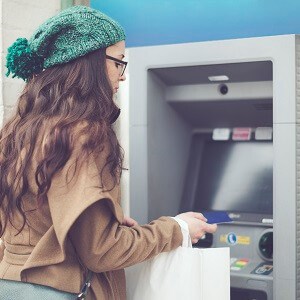 Opening a checking account is an important milestone in every person's life, but if it's something you've never done before you may not know what to expect. With the right information and financial institution, the process can be easy and stress free.
The most important thing when opening a checking account is ensuring that you have all the information you need when going to your financial institution. When opening a checking account, be sure to bring:
A government-issued photo ID (license, passport, etc.)
Social Security card
Proof of current address (A bill, mortgage statement, etc.)
While the financial institution you choose may not require all these documents, if you bring them all it will ensure that you have everything you might need to make the process as simple as possible.
Many financial institutions will offer multiple checking accounts with a variety of services and benefits. Some of the most common types of checking accounts include:
Free Checking Accounts
Relationship Checking Accounts
Interest-Bearing Checking Accounts
Free Checking Accounts
Free checking accounts are a great option for beginners opening their first checking account. They typically require a low balance and carry no monthly maintenance fees. However, they may still have other fees, such as overdraft fees or fees for certain transactions or services.
Relationship Checking Accounts
Relationship checking rewards consumers based on their behavior with the financial institution.  For example, many banks and credit unions will give extra benefits for direct deposit, a minimum balance requirement, or having a credit card or other loan. These perks could come as waived ATM fees, lower loan rates or free checks. This is a way for financial institutions to give back to their most valued customers or members.
Interest- or Dividend-Bearing Checking Accounts
Interest- or dividend-bearing checking accounts may not be the go-to for folks opening their first checking account, but are worth looking into for many other groups. These accounts are typically for those who can maintain a significant balance in their checking account. Much like a savings account, interest-bearing checking accounts provide people the opportunity to earn more on the money they hold in it. It is still important to try to avoid monthly fees as they will likely negate the earnings made from interest, but so long as you are able to maintain your minimum balance and steer clear of other fees this provides a unique opportunity to earn on your money.
When opening a checking account with any financial institution, it is important to know what your needs are and what benefits will best suit you before opening an account. Some key features to look for in a checking account are:
Low/no minimum balances and monthly maintenance fees
Online banking and online deposit
An on-the-spot debit card so you can start using the money in your account right away
These simple features will dramatically improve your experience with whatever checking account you decide to open. With these features, you'll be able to use your money the way you desire without fear of encountering fees that will take a hit on your finances.
Above all else, the most important thing when opening a checking account is to do your research and be prepared. Look at all the different options available to you, and find the account that will best accommodate you. Make sure you know all the details of the account so there are no surprises and you don't find yourself getting hit with hidden fees. Once you have selected the account that is right for you, make sure to bring all the necessary documentation to make opening the account as easy as possible. Remember, it's your money, and you should have the peace of mind that whatever financial institution and account you choose is going to take care of your money, and you, right.