10 Ways to Scare Up Extra Cash for the Holidays
---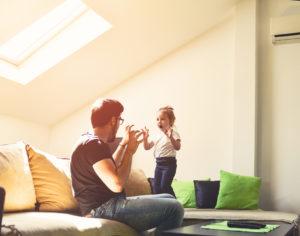 The average American shopper spends between $600 and $1,000 on holiday spending, and if you haven't been budgeting for it all year, here are ten ways to help afford those costs without eating into your monthly responsibilities or adding to your credit card debt.
1. Clean out your pockets
This is by far the easiest way to find a few extra dollars to spend. Checking the pockets of a coat you haven't worn since last winter often turns up a long-forgotten $20 bill and the more jackets you have could mean more than just the one.
2. Redeem those rewards points
Remember that credit card you've been using to pay for gas and groceries all year? Does it have rewards? Have you ever used them? If you have points or cash on a card, they can be used towards great gifts for friends and family. If you don't have a card with rewards, be sure to look into one for the future. Service Credit Union offers cards with rewards or cash-back that have no annual or hidden fees to worry about.
3. Pet-sit or walk dogs
Many people leave town during the holidays and need someone to care for their fur-babies while they are away. Check out websites that connect pet parents with locals who provide in-home care and dog walking while their owners are away. If you're an animal lover, it's a fun and easy option to make some extra cash.
4. Consign gently worn clothing
That $200 dress that you bought for your sorority sister's wedding in September – are you really ever going to wear it again? Sites like Tradesy, Poshmark, and ThredUp allow you to sell your old clothes, shoes, and bags for money. You'll not only have extra cash but also free up room for that special sweater that is coming from Aunt Bertha…
5. Sell those gifts you never really wanted
Speaking of that sweater, and the chia-pet from last year's office swap, one man's trash is another man's treasure. Listing small items on local yard-sale pages on Facebook or listing sites like Letgo will find them homes that appreciate them and help you reach your holiday savings goal.
6. Sell crafts or handmade items
Love crafting but have no idea what to do with that stack of blankets you've knitted over the past 2 years? There are plenty of well-known sites where you can let your artsy side shine through and sell your wares to shoppers from all over the world for a percent transaction fee. If you're not looking to create a year-round shop, look for table space at a local craft or holiday fair and turn that hobby into profits!
7. Work overtime or get a part-time gig
More work is never the most fun option but can be the most lucrative. If your current employer offers overtime, put your name in the hat. You won't have to add to your commute or schedule around your existing job and in many cases will earn a special rate of pay for the extra hours. If more hours at your current job aren't an option, many retailers and restaurants hire additional staff for the holidays. The hours are generally flexible as Managers understand many seasonal workers already work full time or have other commitments. In addition to earning extra cash, depending on where you work, you may be entitled to an employee discount – BONUS!!!!
8. Trade in your old electronics
Don't keep shoving those old phones, tablets, and gaming consoles into the back of the closet.  In-store programs are the easiest, many stores will give you gift cards or a credit on the spot for older phones, devices, and games, and if you don't agree with their offer you are free to walk away. Choose a store based on where you're looking to spend your money as they usually won't give you cash. If you have time to wait, online trade-in programs tend to provide better pricing and payment options, but once you send it in, if they disagree with the quality of your item you may end up with no choice but to accept their offer.
9. Use gift cards
Do you still have gift cards from last holiday season in the back of your wallet or at the bottom of your purse? Use them! Use them to pay for gifts or re-gift them to someone who will use it. (Just be sure to check the balance first – no one wants to find out they have a $1.59 on what they thought was a $50 card.)
10. Open a club account
While this savings program probably won't help you this year, it's a great way to prepare for the next. The concept behind a club account is that you deposit a set amount of money each week, and receive the money-back at the end of the year for Christmas shopping. Service Credit Union offers club accounts to set aside money for the holidays or any special event. In the fall, you decide if you want your funds mailed, transferred, or to remain in the account.