Five Reasons to Consider Refinancing Your Auto Loan
---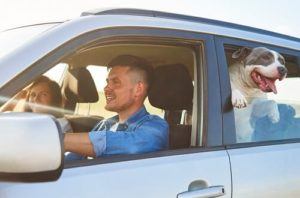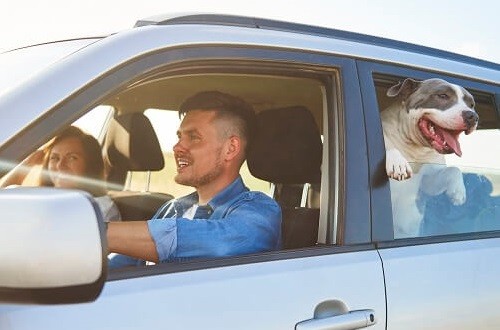 As a car owner, you may have loved or hated the car-buying process, but either way, you are now the proud owner of a brand new car payment! As with most things in life, change is inevitable, and this goes for interest rates on car loans, too. That means you may want to consider refinancing to get more miles out of your dollars.
Not sure what refinancing means? No problem! Refinancing is taking out a new car loan to pay off an existing loan, typically to receive a lower interest rate and/or decrease your monthly payment. In other words, you are shopping around for an interest rate that is more appealing and one that best fits your current financial situation and needs.
Whether or not you've already thought about refinancing your car loan, here are a few reasons to consider it.
1. Reduce Your Interest Rate
Since interest rates change regularly, there is a possibility that rates have fallen since you first took out your auto loan. Even a small decrease can make a difference over the life of the loan, so it is smart to look at what your current rate is and how it compares to current loan rates. Keep in mind that the interest rate you qualify for is based on your credit score, so make sure you have a basic understanding of how a credit score is calculated.
2. Lower Your Monthly Payment
If you are more concerned about reducing monthly payments and less concerned about the length of your car loan, refinancing can help you do that, too. According to Auto Wise, the average auto loan payment in New Hampshire is $487 for new vehicles and $301 for used. If you are looking to decrease your payment, one way you can do so is by choosing a longer term when refinancing. Paying your loan off over a longer period of time will typically result in a smaller monthly payment. If you want to get an idea of what your car payment might be with a different interest rate or longer-term, check out this Auto Loan Rate Calculator.
3. Increase Your Monthly Payment
Wait, what? Yes, you read that right. If your financial situation has changed significantly, and you have more monthly funds available, consider refinancing your auto loan for a shorter term. The longer-term you have on your current car loan, the more interest you will pay over time. If you are able to pay more each month, then you can shorten the life of your loan and get it paid off quicker while paying less interest over the term of the loan.
4. Add Policies to Your Loan
Depending on your car buying experience, you may not have realized the additional policies available that you can add to your car loan. An example of this would be GAP insurance, which would cover the amount between what is owed and your vehicle's actual cash value in the unfortunate event that your car is totaled or stolen. Make sure to talk to your lender about what's available.
5. You Would Rather Be an Owner
Be an owner of more than just your car! When you purchase from a dealer, you probably opted to get your loan through the dealership, or they shopped around for you and now have your auto loan through a bank. What it comes down to is banks are for-profit, and loans directly from dealers can sometimes be higher than the going rate. Credit unions tend to offer lower rates since they are owned by their members and are not for profit. Credit unions' profits are given back to the members in the form of lower interest rates on loans and higher yields on savings accounts. There are also other benefits to taking out a loan with a credit union, such as loan discounts and a more personalized banking experience.
Be a smart consumer! Shop around for current rates and see how they compare to the one you have now. As always, Service CU is here to help. Click here to get started on refinancing your auto loan with Service CU.