How to Decipher Financial Aid Award Letters
---
The below content is contributed by our partners at CU Student Choice, which provides easier options for paying for education through credit unions.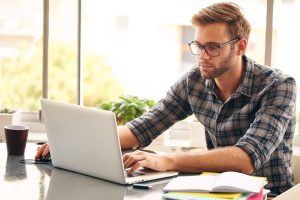 You've received your college acceptance letters – congratulations! If you've been accepted to multiple schools, one of the biggest determining factors for your final choice may be the out-of-pocket cost for each option. Along with your acceptance letters, you should receive an award letter outlining the financial aid for which you are eligible at each college. Here are some important definitions you should know:
FAFSA
Stands for Free Application for Federal Student Aid, and is the first step of applying for student financial aid. You need to fill out the FAFSA and submit it each academic year to be considered for financial aid such as scholarships, grants, and federal student loans. The FAFSA opens each year on October 1 for the next academic year.
Award Letter
An offer sent from a college or university to the student that details how much financial support the student is eligible for. The award letter is sent following the student's submission of the Free Application for Federal Student Aid (FAFSA) and application to attend a college or university. Award letters typically arrive in the spring around March or April.
Cost of Attendance (COA)
A figure provided by college financial aid offices that estimates the total costs of attending that particular school for a period of one year. Included in the estimate are expenses such as tuition, room and board, books and supplies, personal expenses and transportation.
Keep in mind that some of these expenses are not set in stone! For example, your costs may be less if you opt to live in a double dorm room versus a single room, select a smaller meal plan, purchase used books or do not park a car on campus.
Student Aid Index (SAI)
Formerly called Expected Family Contribution (EFC)
This is the amount your family is expected to pay for your education based on various factors such as taxable/non-taxable income, net worth, savings, etc. as reported on your FAFSA. Your SAI is not necessarily the amount of money you will actually pay for college; rather, it determines how much needs-based financial aid, such as subsidized loans and Pell Grants, you're eligible for.
Financial Aid
Your award letter provides a list of the student aid for which you qualify at each school where you applied. You will let the school know which pieces of your financial aid package you wish to accept. (Hint: take the free money such as grants and scholarships first!)
Types of Financial Aid Offered
Scholarships and Grants (FREE money for college!)
Federal Direct Loans
Federal Direct PLUS Loan
Federal Work Study Program
Note – not every type of financial aid listed here is available to every student.
Comparing the Costs of College
Unfortunately, there is no standard layout for an award letter, so you will need to carefully look at each offer and be sure you are comparing apples to apples. What type of dorm room or meal plan does each school include in their COA? Do both include the cost of books? Are miscellaneous expenses or other fees broken down and labeled? If you're not sure about any of the numbers, reach out to the school's financial aid office for clarification.
Can I appeal the decision for my financial aid package? 
Yes! You can always reach out to the financial aid office to discuss your award package, especially if your family's situation has changed since you completed your FAFSA. The following situations can be taken into consideration:
Recent unemployment of family member(s)
Medical, dental, or nursing care expenses not covered by health insurance
Changes in the family's income and/or assets
Disability/death or divorce
Homeless youth
Parents incarcerated
Need more information about paying for college or completing the FAFSA? Check out our available resources like our Guide to Financial Aid, or schedule a one-on-one consultation with our College Counselor!