Savings Tips for Every Life Stage: 50s
---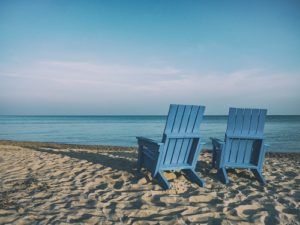 When you reach your 50s, it's retirement crunch time. Take a look at your overall savings goals and revisit what you have been doing to prepare for retirement. When you reach your 50s, this is when most people determine how long they will continue working. Will you work up to age 65 or do you plan to retire early? You may want to work beyond 65. It's a good idea to think about this as you plan your retirement. There are times when people have to leave their jobs early for health reasons or to care for aging parents.
According to the Employment Benefit Research Institute's study on Medicare savings in the fall of 2018, a couple with median prescription expenses will need $174,000 in savings. With rising medical costs and other factors, here are a few areas to consider as you review your savings and retirement plans. Setting specific goals when you reach your 50s and determining how you will approach the next phase of savings provides you with a proactive approach.
Maximizing Employer 401K Contributions
Consult an Expert
Reduce your Debt
Go Beyond the 401K plan
Savings for the Unexpected
Your Employer 401K Contributions – At this stage in life, consider maximizing your 401K contributions and take advantage of any employer matching benefits. Take the time to review the investment options your plan offers and consult with the administrator of the plan as well if that option is available. People age 50 and older are allowed to save an extra $6,000 in their accounts under the IRS catch-up rule.
Consult an Expert – Consulting a financial advisor and meeting with your employer's retirement resources, are ways to check what you have in place and potentially learn about options you may have not considered. In our last blog we referenced a few articles on what to consider from Nerd Wallet when seeking out a financial advisor.
Reduce your Debt – Taking a look at what debt you have and creating a plan to reduce is always a consideration when reviewing savings goals. The less debt you have at this point, the better. Prioritize the items you have and set a goal. Be realistic about what you can pay off while continuing to save for retirement. Think about what you can do without those small "extras" add up and can make a big difference over a long period of time. For me, I skip the coffee shop and watch extra expenditures on clothing and home items, which tend to add up over time.
Go Beyond the 401K Plan – Depending on the type of organization you work for and what your employer offers for retirement, you might have the option of participating in a 457(b) plan. A 457(b) plan is an employer-sponsored plan offered to state and local government employees. The contributions are tax-free and are deducted from your salary. In 2019, the contribution limit is $19,000 up slightly from 2018 which was $18,500.
Saving for the Unexpected – Most of us do not account for unexpected expenses. For me, this has been supplementing my mother-in-laws' retirement income. It's difficult to predict what unexpected circumstances arise, so set funds aside outside of your retirement and savings. These funds could be used to cover your own unexpected expenses. You may encounter necessary home or auto repairs. Regardless of the expense, you'll be better prepared if anything does arise.
Setting goals, revisiting your retirement plans, and determining if you can save more are all options to consider at this stage of your retirement planning.
The information included here is not professional financial or investment advice. It is intended for general information only. This information does not consider the specific investment objectives or financial situations or needs of any individual or organization that may read this. Any private (non-governmental) websites linked to this piece are included for informational purposes and cannot be verified. While every effort is made to ensure that this information is correct, it may vary depending on your own personal circumstances.