Service Credit Union Celebrates Female Rising Stars
---
In recognition of Women's History Month, Service Credit Union is honored to celebrate a few of the many young women who make a difference every day for our members and our team.
I was fortunate enough to sit down with these women and hear how they plan to leave their mark at the credit union and beyond.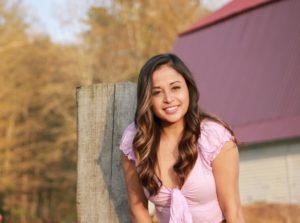 Cristal Olivares
Olivares, Service CU's Business Continuity Analyst, started at the credit union in the summer of 2017 as a teller at the Epping branch.
How did you end up working at Service CU?
"I was fresh out of college and needed to find a job. I began working at a branch. One day, the AVP of [Information Security] just happened to come in and I assisted him with opening a debit card. He liked my member service and personality and encouraged me to apply for a business continuity job and I landed it!"
Wow, fate works in mysterious ways! What did you learn from that situation?
"It taught me to not be afraid – opportunities present themselves and you have to go with it. I trusted myself and ultimately learned to never stop learning. By trying something unknown you may just find your passion."
The dreaded question, where do you see yourself in five years?
"I hope to stay within business continuity. I would love to one day manage my own department. I am actually big into conferences and I would love to eventually speak at a conference."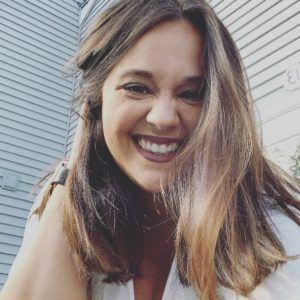 Christina Tsaknopoulos
Tsaknopoulos started at the credit union in the Contact Center, working her way up to a supervisor position, where she was eventually named employee of the quarter. Now, as an Information Security Analyst, she is the only woman on the IS team.
I have to ask, what is it like being the only woman on the Information Security team?
"It's exciting. I love being able to be that person in my department. IT departments in general are dominated by men. Moreover, IS and IT are male dominated industries. I am proud to be the only women in IS. While I am a beginner, I am very excited. I am a very tech savvy person."
Is there a woman you look up to at the credit union?
"Rachel Saunders, she is one of the managers in the Contact Center. She challenged me a lot and I think she saw more in me than I did at times. She definitely expected more of me than I did of myself and that really challenged me. She taught me to believe in myself and really own my role and my responsibilities. Rachel, ha, she was tough and I think she brought out the best in me and really helped me in to the worker I am today."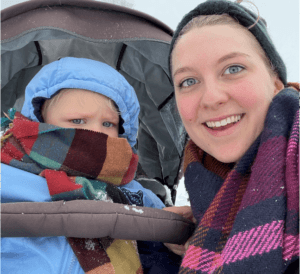 Mikayla Jones
Jones, currently works in the Training department as a Staff Instructor. She began her seven year career at the credit union in the Contact Center and found a passion for teaching and mentoring.
What advice would you give another young woman just starting out her career?
"Contribute more than you criticize. I think it is easy to see the flaws in someone else's work, but it is a lot harder to contribute new ideas and a thoughtful way to move forward."
What are you most proud of professionally or personally?
"I am most proud of my ability to change and grow. Some of the best advice I've ever received was that you are under no obligation to be the same person you were even one minute ago. Growth is so important. One of the things that has really helped me grow as a person and in my career is looking at how other women in the workplace are contributing. I think it help keeps you from being stagnant and keeps you inspired."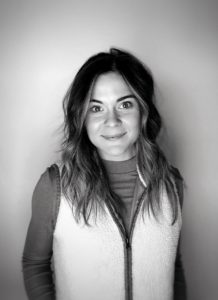 Jamie Cullinane
Cullinane is a Project Coordinator at Service CU. She got her start at the company as the Executive Assistant to the VP of Marketing and found that the Project Management Office was calling to her.
What is your dream position?
"Ha, I honestly don't know yet, I still feel like I am discovering that part of me. I feel like everyone at some point wants to be in a big position, but I am not sure what that looks like for me yet. What I do know is that I have been really fortunate to have so many people help me along the way and I would like to be able to pay that forward and help other people succeed."
What was your first job ever?
"I was a barn mouse – My first job was working at a horse barn in my hometown."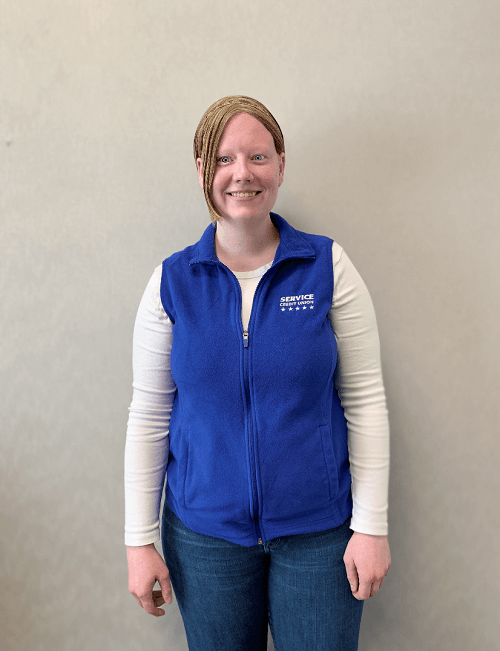 Jessica Danus
Danus is the Salem branch Assistant Manager. Originally graduating college as a Science major, she found her passion for business while working at the credit union, ultimately earning her Masters in Finance.
What is a challenge you have had to overcome and what advice would you give others going through the same thing?
"Sometimes being promoted and moving up in a company doesn't come when you feel you are ready to. Things fall into place when they are meant to. Your time will come. Keep your drive. It is so important as a young woman to never give up and always keep going."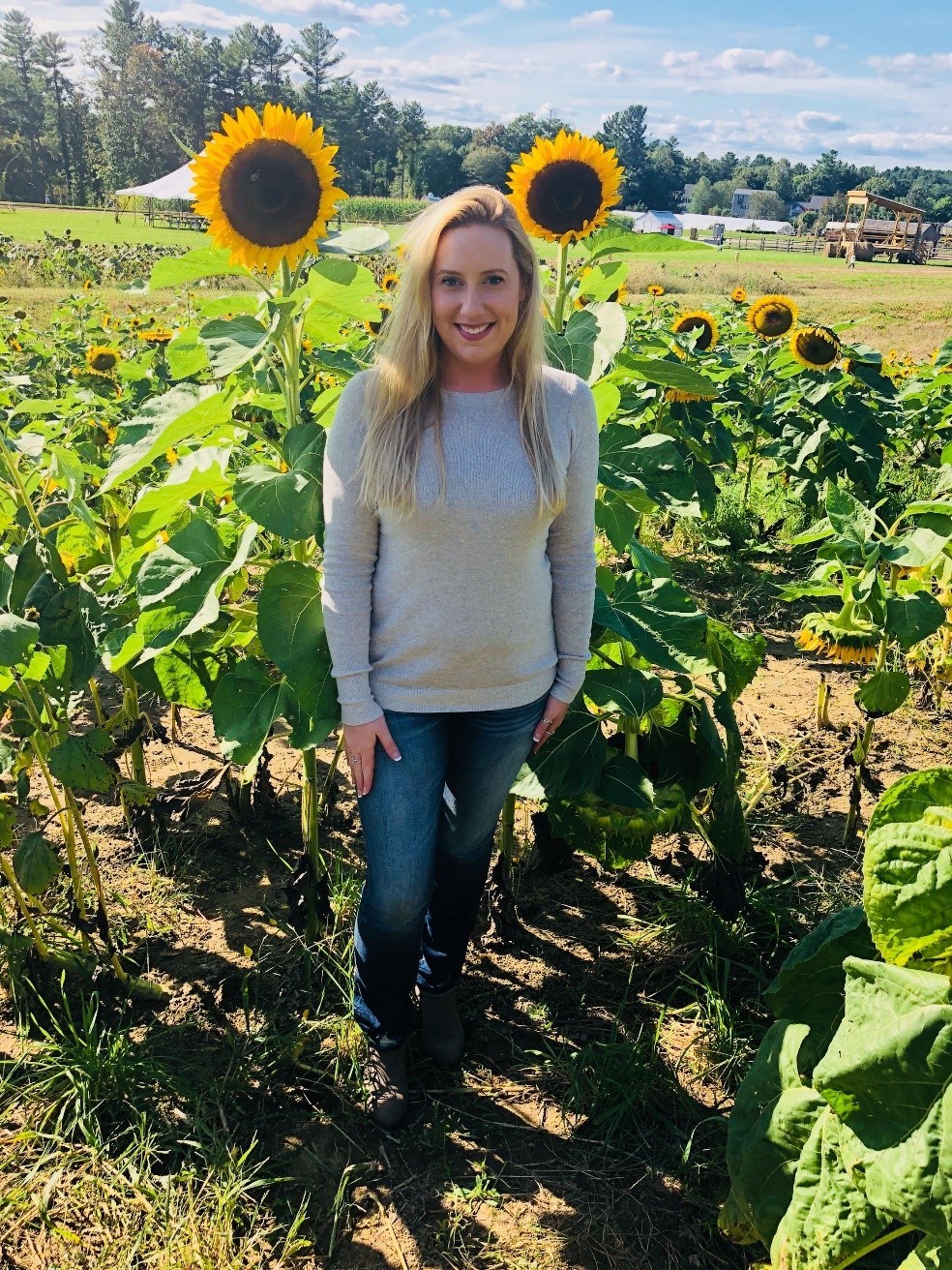 Kate Harris
Harris, Contact Center Underwriting Supervisor, originally started at the credit union as an entry level Contact Center Representative. Harris went on to help develop a brand new team within the Contact Center specifically dedicated to underwriting. Beginning as one of the original Specialists on the Underwriting team, she now supervises it.
What woman has influenced you the most?
"My sister has had the biggest influence on me. She is 14 years older than me, career military and has always been long distance. She has taught me so much about loyalty and trusting your instincts. There are so many crossroads that you come to and you have to really go for your dreams."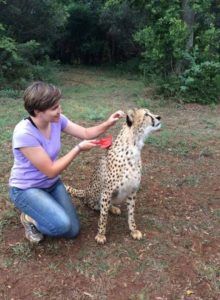 Alyssa Ellis
Ellis, Member Service Supervisor II at the Grafenwoehr branch and self-defined military brat, originally moved to Germany when her father was stationed there. When it came time for the family to move again, Ellis decided it was time she forged her own path.
What are you most proud of professionally or personally?
"I am proud of my independence! It wasn't easy growing up in a military household. I learned to always look forward, never back. I am grateful for every day."
How would you like to make a difference in the world?
"Ultimately, what I would like to do is take the skills I have learned and work for a not for profit organization, preferably helping with wild life. When I was 19, I decided to go to South Africa. It was tremendous and terrifying and it ended up being something that taught me so much about myself and how I want to help people."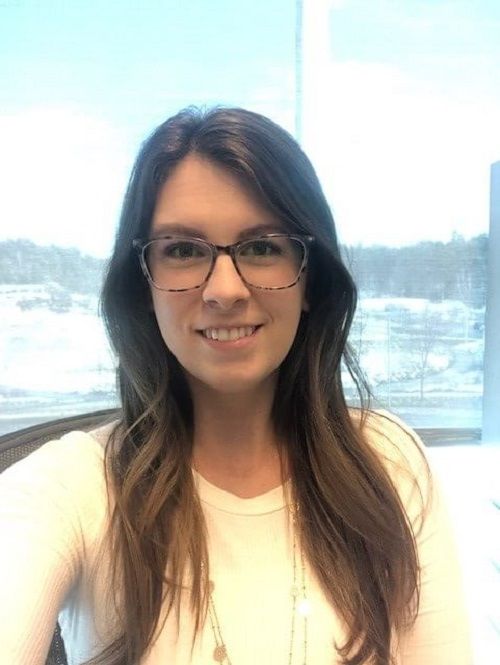 Jackie Dugas
Dugas, Marketing Analyst, has been at the credit union for 6 years, beginning as a teller at the Epping branch, eventually becoming a Supervisor at the Salem branch and finally moving into the Marketing department.
Why is diversity in the workplace important to you?
"Everyone's life experiences are different – no one has the same path. A diverse team allows for perspectives of all different backgrounds, lifestyles and experiences which helps a team think of all the different outcomes and types of people their efforts will affect. I think diversity in the workplace allows a team to think more outside the box and through diversity, you are fostering inclusion."
What makes a great leader?
"A strong, passionate woman who is not afraid to say what she thinks despite what the rest of the room has to say about it. Someone who listens and has empathy."
How do you face adversity?
The collective adversities that I have met have taught me to be patient. When you are going through a hard time there is something to gain out of it. Even when it hurts, hang on. You are going through what you are going through for a reason."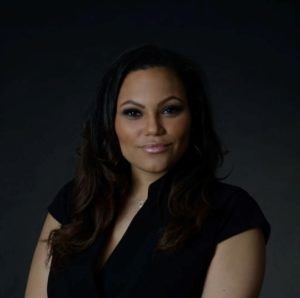 Naudia Saroyan
Currently a Foreign Exchange Specialist, Saroyan has worked at Service Credit Union for five years, beginning in the Contact Center, working her way through Admin Services, ultimately landing in the Foreign Exchange department. Based in Germany, she has a degree in Finance and is fluent in German.
What do you think the future has in store for you?
"Ha, I am just starting to gain momentum. I enrolled in a coding course last week. So hopefully I can use that to move my department further along.
I have no clue where life will take me, but my plan is to just work hard, learn as much as I can and be open to all opportunities as they arise. Of course the dream is to work my way up in the company as my superiors move up. I see tech as the future, so I am so excited to see what advancements are in store and I am leaning into that."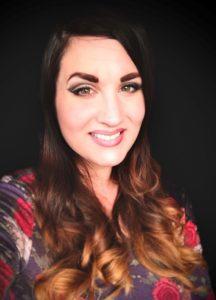 Elizabeth Fromm
Fromm, manager of our Sembach branch, has been with Service CU for 5 years, initially working in the overseas Contact Center and eventually transitioning to work at the Sembach branch, where she is now the manager.
Working, life, it all comes with challenges. Can you tell me about a time you overcame a challenge and what you would tell others facing a similar situation?
"One of my most difficult times in my career was when I felt targeted in the workplace as a young female. I recall great frustration seeing men treated different than me over things and what they could do and get away with, I could not. I was not only negatively affected, mentally and emotionally, it was potentially threatening my chances for career advancement. Interestingly enough, the main person who was targeting me was another women. How we can overcome these situations is to stand up for ourselves and remember that we have to support each and build each other up, not tear each other down. We can't compare ourselves to other women or let jealousy present itself in our journey together through our life and careers."
What is your dream job?
"For years, I wanted to finish my degree and study psychological illnesses in an effort to help those who are struggling. Life has had other plans for me and that's okay, too, but I haven't taken it off of my to-do list. I never thought I'd say banking and finance was for me, but I have fallen in love with my work and the culture here at Service Credit Union. My ultimate dream job was to help people in my life in whatever way possible and Service Credit Union has definitely given me those opportunities. I have been able to change people's lives in ways I never could have imagined through banking."
While these are only a small sample of the amazing women working here, at Service CU, we are proud of the accomplishments of women at every level of the credit union.