Where to Get Help During National Recovery Month
---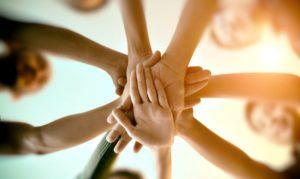 From drunk driving accidents to overdose-related deaths, people near and far are impacted daily by drug and alcohol abuse and addiction. That's why the Click here to visit the website for the Substance Abuse and Mental Health Services Administration sponsors Recovery Month every September in hopes of increasing awareness around the issue and celebrating those in recovery. Throughout the month of September, people gather at various events and rallies to break the stigma and draw attention to the increasing problem. These events are also held in support of local and national recovery organizations and efforts that often rely on sponsorships and donations to keep running efficiently.
Here in New Hampshire, the number of drug and alcohol-related tragedies is quite intimidating, and it's easy to feel overwhelmed by them. According to the National Institute on Drug Abuse, New Hampshire has the second-highest rate of opioid-related overdose deaths in the country and has a death rate nearly three times higher than the national rate. In the past few years, 91% of overdose deaths have been opioid-related, with Fentanyl accounting for 3/4 of those. Since the military is near and dear to our hearts as an organization, it is important to note that among those struggling with addiction are also veterans, and according to the Addiction Center, more than 20% of veterans with PTSD also suffer from an addiction or dependence to alcohol or drugs.
During September Recovery Month, there are various events occurring in multiple locations across New Hampshire and the U.S. To find an event in your area, visit www.recoverymonth.gov and search events by zip code. Since Service Credit Union is based in New Hampshire, we take a special interest in shining light on recovery month as it directly affects the communities in which we serve.
Although relatively limited, there are resources here in the Granite State that involve individuals that care, and that is there to help. Click here to visit Recovery.org gives many options for drug treatment facilities, including a Click here to get a list of facilities in New Hampshire. The Department of Health and Human Services also dedicates a To view a dedicate list of solely drug and alcohol treatment locations click this link solely to drug and alcohol treatment locations, where you can search by specific criteria depending on your needs. There is a general list of resources in NH but searches can be filtered by criteria such as payment type accepted and populations served.
Being in recovery myself, I know the hardships that it can cause for the individual struggling as well as their close family and friends, but what's important to remember is that there are people out there willing to help, and you don't have to try and push through it alone. Social media has even become a positive resource for those looking for a little extra support. Community pages such as Sober Journey Live offer motivational words that can sometimes be just enough to get you over a minor setback or offer a casual reminder that you're not alone. Recovering alcoholic and creator of Click here to visit the site of Sober Journey Live, TJ Skeith, states "Sometimes the strongest among us are the ones who smile through silent pain, cry behind closed doors, and fight battles nobody knows about." There are also private pages you can join where your posts and comments can only be seen by people who are accepted onto the page by the administrators.
September is the perfect time to get involved in the community and attend an event to support and learn more about recovery and those who overcome addiction every day. If you are struggling with addiction, don't be ashamed or embarrassed. Instead, make the first step to recovery by asking for help and admitting you are helpless to this disease. The Substance Abuse and Mental Health Service Administration offers various resources found The Substance Abuse and Mental Health Service Administration offers various resources foundhere, including contact information for a Veteran's crisis line, an opioid treatment program directory, and much more.
Stay in the know, educate yourself and others, get involved, break the stigma, ask for help, and above all else, be kind to one another.