September Is Suicide Prevention Month: How Veterans Can Seek Help
---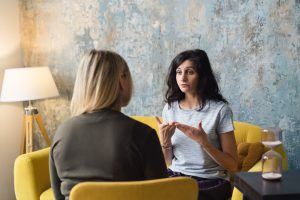 September is National Suicide Prevention Month — a time to acknowledge those affected by suicide, raise awareness, and connect individuals with suicidal ideation to treatment services.
Suicide is the 10th leading cause of death among adults in the U.S. and the 2nd leading cause of death among people aged 10-24, and these rates are increasing. When it comes to our veteran population, the numbers are even more staggering.
Research shows that the military and veteran suicide rate is 50 percent higher than that of civilians, and veterans comprise nearly a quarter of suicide deaths in the U.S.
Transitioning from military to civilian life is not always a smooth process, and can trigger much stress and anxiety. Some veterans lose their sense of belonging and are unsure how to transition their training back into the civilian world. A strong sense of identity and purpose are things we all need to thrive, and it is our duty to give back to those who served by extending our hand and resources to ensure our veterans are armed with these individual protective factors.
At Service Credit Union and through the Service CU Impact Foundation, we are committed to supporting causes that provide veterans with the resources they need to live fuller, healthier lives. We're also proud to be a veteran-friendly employer, with many veterans, military spouses and reservists among our staff.
One veteran-focused organization that Service CU is proud to support in our home state of New Hampshire is Veterans Count, who offer a unique care coordination program where veterans are provided individualized resources and support. They work to break down barriers and connect veterans and their families with resources that can help them gain meaningful employment, find housing, and achieve overall wellness. If you or someone you know are interested in getting help from Veterans Count, please email MVSintake@eastersealsnh.org or call 603.315.4354.
In addition to the challenges of transitioning to civilian life, Post-Traumatic Stress (PTS) is a huge factor when it comes to the heightened rate of suicide among veterans. It is fair to say that most everyone has experienced, or will experience, some sort of event that challenges their senses and causes some disarray, but for many, the effects are short-term and do not create a disruption large enough to need help. For others, the effects of their PTS is beyond self-correction and may develop into Post-Traumatic Stress Disorder (PTSD).
Identifying Signs of Crisis
Sometimes, a crisis may involve thoughts of suicide. The following signs require immediate attention:
Thinking about hurting or killing yourself
Looking for ways to kill yourself
Talking about death, dying, or suicide
Self-destructive behavior such as drug abuse, weapons, etc.
There are many resources available to help you and your loved one cope, manage and move past the symptoms of PTS. The National Alliance on Mental Health (NAMI) offers local resource lines by state to leave a confidential message, which a NAMI team member will return within 24 hours. If you are a veteran in crisis, or concerned about one, you are eligible for free support from the Veterans Crisis Line.
The Veterans Crisis Line is a free, confidential crisis resource that Veterans and their families and friends can access any day, anytime. Trained responders — some of them Veterans themselves — are ready to listen, 24 hours a day, 7 days a week, 365 days a year.
In New Hampshire, we are proud to partner with the Seacoast Mental Health Center, which provides both telehealth and in-person care. Any hospital or primary care physician can also provide resources if you are unsure where to start. If you are outside the state, help is available for anyone 24/7 by calling 988.
It is important to remember that PTS is not a sign of weakness; it is an illness and one that is treatable. If someone in your life is suffering from PTS, remember to listen, educate, encourage, and provide support.