Budgeting in the Age of Coronavirus (Or Any Unexpected Crisis)
---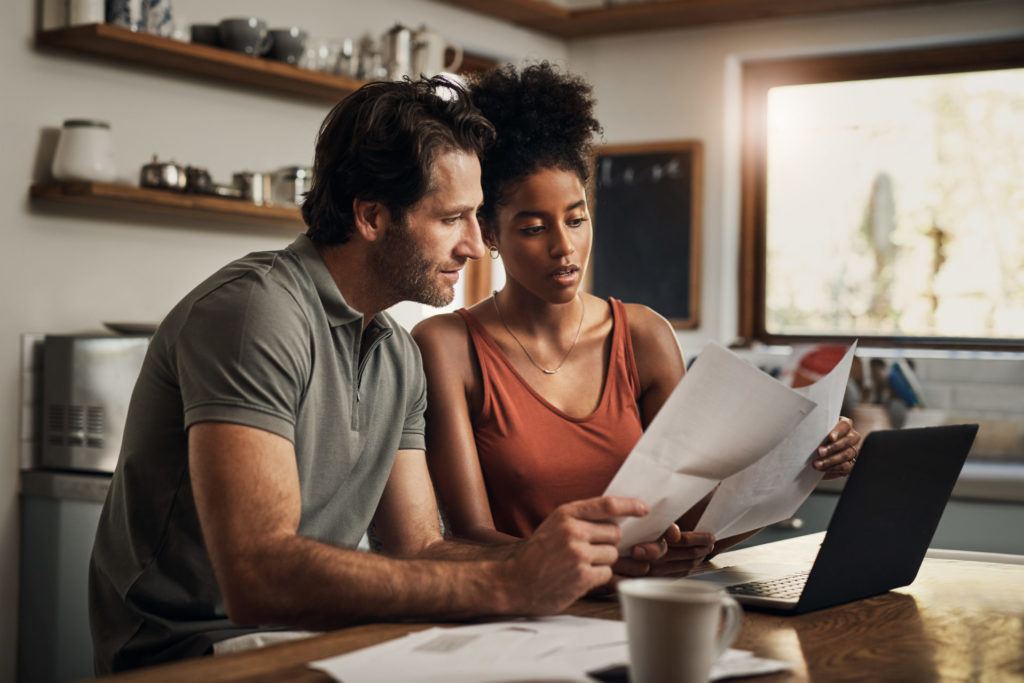 The COVID-19 pandemic facing our world has impacted each of us in different ways: canceled plans, halted routines, and heightened anxiety about our own health and financial well-being. Luckily, many companies that we do business with on a daily basis have stepped up to partner with Americans on free or discounted services, payment deferral options, and much more. Even with this assistance, it can be stressful to stay on top of your budget and pay every bill on time. We've compiled a few tips to help ease those concerns during this unsettling time.
Take a look at the whole picture.
This, aside from remembering to breathe, could be the most important piece of this guide. Taking a level-headed approach to reviewing each and every piece of your financial situation is the first step in taking control of your crisis and avoiding any further unnecessary hardship. Coming to terms with what has you in this predicament is paramount – have you lost your job? Has there been a sudden and unpredictable cost that you haven't saved for? The answer to this question will not only help put you in a position to move forward, but it'll likely help you in planning for your financial future.
Prioritization is key.
Next, let's take a look at your monthly expenses. These can include bills, gifts, savings deposits and other discretionary spends. Ranking each of these items in order of necessity and/or ability to delay payment will give you a clearer picture of any immediate actions you can and should take, along with those that will follow later in the month. For example, rent or mortgage payments should top the list, along with essential utilities – water, electric, etc. – while monthly memberships to clubs or fitness centers can be dropped until you're on more solid ground financially. When you're seeing red in a stressful situation, it's easy to throw some of your most important expenditures into the "discretionary" category as an easy solution. However, remember to set aside a healthy reserve for groceries and other essential items. Omitting your regular meals and self-care will only make your situation more difficult.
Who is willing to work with you?
As mentioned earlier, many companies around the country have created programs to aid their customers and members with payments, loans, etc. This could mean pushing off monthly payments for a while, allowing you to get back on your feet before needing to add that money back into your budget. However, be sure to resist using these gestures as "free money," as those payments will, in almost all cases, be due at the end of any grace period or tacked on to the end of a loan schedule. Even if the company or lender you're working with isn't advertising any deferral or assistance programs, give them a call. You just might be pleasantly surprised to see how willing people are to lend a hand.
Find a (perhaps, new) source of income
Even better than a deferral or grace period is money in your pocket. If you've been laid off or furloughed, this could mean looking outside of your usual industry or trade – think outside the box! Some stores and online distributors are looking for additional warehouse help just to keep up with the increased demand they're seeing in this new online-only environment. There has also been an uptick in demand for personal shoppers, mostly for grocery items, for Americans who are unable or uneasy about venturing out for their weekly purchases. My colleague, Julia Wood, recently outlined some emerging trends in the gig economy that might just help with earning some extra cash, even after the economy has begun to recover. Speaking from experience, any additional paychecks help the bottom line!

No matter your needs, Service Credit Union is here to help. Call us 24/7 at 800.936.7730 (U.S.) or 00800.4728.2000 (Int'l) or contact us via Live Chat to discuss products and services tailored to your financial needs.
In addition, Greenpath, a national nonprofit focused on financial wellness for all, is a partner of Service Credit Union. For 60 years, they have guided individuals and families through financial crises, overwhelming debt, foreclosure, bankruptcy, and credit challenges. To speak with a counselor, call 877-337-3399.
*To qualify for 2.99% Annual Percentage Rate (APR) you must be a current member with direct deposit already established or a new member that will establish direct deposit to a Service CU Account. Service CU must receive your first direct deposit within 60 days after loan funding or your rate will revert to a 4.99% APR. New members or existing members without direct deposit will qualify for the 4.99% APR. Minimum payment term of 7 months with a maximum payment term of 24 months. For example: 2.99% APR with 24 month term would result in payments of $43.20 per $1,000 borrowed. 4.99% APR with 24 month term would result in payments of $44.24 per $1,000 borrowed. Payment protection is not included in these figures. Qualification is based on creditworthiness. Must be a member of Service Credit Union or eligible for membership. Cannot be combined with any other offer. Offer subject to change or be discontinued without notice.