Renting vs. Buying: What Makes Sense for You?
---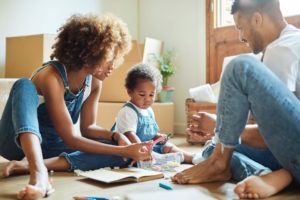 The market is friendly. You have been saving for years. You're wondering if it's finally time to stop renting and buy a home. After all, you've outgrown the apartment life and your dog would love a yard to play in.
So, is it worth putting your savings into a piece of property? Or wiser to keep renting for a while (or forever?) As a serial renter looking to move into the next stage of my life, I've been asking myself these same questions more frequently in recent times. If you're doing the same, here are some things to consider.
The average net worth of a homeowner is 44 times greater than a renter's

No, seriously – this is a real number. The Federal Reserve conducts the Study of Consumer Finances every three years, collecting data across all economic and social groups. The study covering 2013-2016 revealed that the median net worth of a homeowner was $231,400, while a renter's median net worth was $5,200.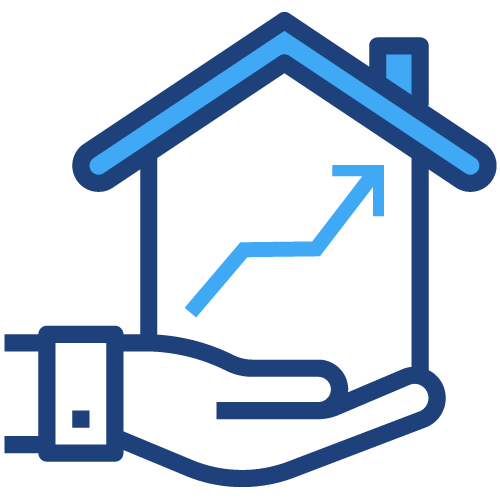 This isn't exactly surprising when you break it down. Homeownership is a form of savings. That is, every time you pay your mortgage, you are contributing to your net worth by increasing the equity in your property. This is why Americans overwhelmingly choose real estate as their preferred form of long-term investment, according to a Gallup poll.
Do you qualify?

Lenders will look at a snapshot of your financial life when considering you for a mortgage loan. This includes your Debt-to-income (DTI) ratio, which can be found by dividing monthly housing expenses (mortgage + taxes + insurance) by your monthly gross income; on the back-end, you'll divide all of your monthly expenses (loan and credit card payments) by your monthly gross income. Many lenders are seeking a front-end DTI below 28% and a back-end below 33%. If you fall outside of these parameters, it might make sense to put homeownership on the back burner until some things change for you financially.
You can put down a small down payment but beware.

Qualified buyers can purchase a home with a down payment of as little as 3% in certain situations, but doing so means taking on a heavier burden of debt. Experts recommend saving enough to put down 20%, which allows you to save on interest and private mortgage insurance (PMI), which can add a lot of money in the long run. Oh, and don't forget those closing costs! You'll want to have another 3% or so at the ready to cover that expense.
Consider your personal situation

The temptation of jumping into homeownership can be a strong one. Believe me, I feel it every month when I'm seemingly tossing a rent payment out of my apartment window! It is, however, important to consider where you want to be in the future. Are you completely satisfied with your location, job, etc.? If not, you might want to keep renting until you are, offering more flexibility for a potential move or career change. To be clear, there is no perfect answer to the "Rent or Buy?" question. Buying real estate is not always a good investment, and renting is not always throwing money away. Your lifestyle, future plans, and financial picture all make up the mix to decide which route makes sense. So, take all the time you need to think about this major life move, enlist the help of people who have been down this road – parents, friends, family, financial planners, etc. – and leave no stone unturned.