How to Avoid Romance Scams
---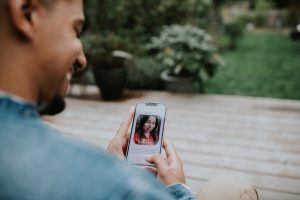 As the number of people turning to the internet to find love has increased, unfortunately, so has the number of "romance" scams. According to the Federal Trade Commission, people reported a record $547 million in losses to romance scams in 2021, up about 80% from the reports the FTC got in 2020. Additionally, the type of payment used in these scams has contributed to the increase in those numbers, with cryptocurrency payments the most costly.
So what is a romance scam, and how do you avoid falling victim to one?
Romance scammers create fake profiles on dating apps and websites or on social media platforms such as Facebook, then start a conversation to build trust. Once the scammer has built up a rapport with their victim – perhaps even deeming it a long-distance relationship – they will use that trust to make up an excuse to ask you for money. And with the proliferation of money-transferring apps, it's quicker and easier than ever to send money online.
Falling for these scams is easier than you think – these scammers are savvy and know how to use their victims' emotions against them. Here are some common lies scammers will tell to get victims emotionally involved:
They are outside the country, in the military, or working for some sort of organization that will prevent them from meeting you in person.
They've recently experienced tragedy, such as losing a loved one, and need money to cover those expenses. If the victim has also recently lost a spouse or child, they may come up with a lie saying the same thing has happened to them, to create a bonding situation over their shared loneliness.
They're a single parent, and struggling to financially support their children.
They are in some sort of immediate danger due to someone else, and need money to escape it.
The scammers will make up emotionally charged situations to guilt you into sending them money.
Protect yourself and your loved ones with the following tips:
If you suspect the person you're talking to is not who they say they are, stop communicating with them immediately.
Unsure? Do a reverse image search by saving their photo and uploading it into Google's Search by Image function. This feature allows users to comb the internet for related images by comparing it to the billions of other pictures on the site's databases before returning with matching or similar results. Google Photos even has a Lens feature that can scan a photo and run a search for it. The picture can be an existing image in a personal library or a recently taken photo.
Search the job title the person gave you, plus the word "scam" or "scammer" to see if this is a recurring scam – for example "Army scam" or "construction scam."
Talk to someone you trust to get an outsider's perspective on whether you might be getting duped.
If you've already sent money, report the incident to your financial institution, as well as local law enforcement. You can also submit a fraud complaint with the Federal Trade Commission.
The bottom line? Never send money or gifts to anyone you haven't met in person. If they sound too good to be true, they probably are.