Simple but Effective Ways to Help Prevent Identity Theft
---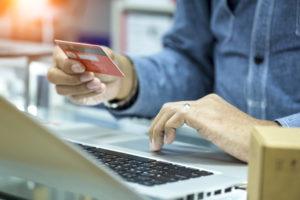 There was a time when your Social Security Number was also your license number, college ID number, and bank account number. Those days are gone and rightfully so.
Securing your Social Security Number is one of the top ways to protect yourself from identity theft. You should never put your Social Security card in your wallet or write it on your checks. It should only be given out when absolutely necessary.
Be careful whenever you give out your Social Security Number or any personal information, including your account numbers, birth date, etc.
Buy a shredder and use it for all materials with personal information. Shred account statements, credit card offers, and expired or unused credit and debit cards to protect yourself from dumpster diving. Divers like to pick through trash to find information about your identity and then steal it.
Besides the dumpster divers, there are also shoulder surfers. These criminals watch as you type in passwords or PINs and then steal them with your debit card number.
Your passwords need to be complex with upper and lower case letters, numbers, and special characters. Using the word "password" for your password is not secure and should be avoided. Try to use different usernames and passwords to access multiple sites.
Also, consider getting a free credit report done every year. Be certain it is correct and there are no banking accounts or credit card accounts that you cannot properly identify.
If you suspect that you have been a victim of suspicious activity, please do not hesitate to contact us at 800.936.7730 (U.S.) or 00800.4728.2000 (Int'l).