How to Stay on Budget While Planning a Wedding
---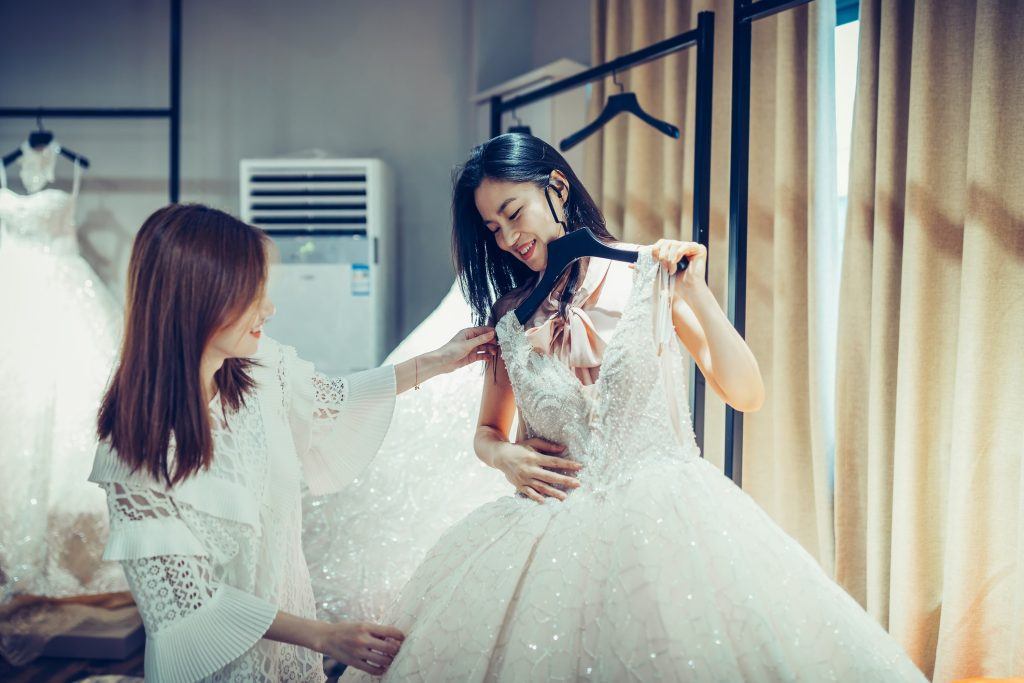 If you're one of the many couples that recently decided to say yes to forever, you may be starting to think about what your upcoming nuptials will cost you and how much to budget for your wedding.
Planning for one of the biggest milestones in your life can be stressful — and expensive. No matter if you have $5,000, $50,000, or $100,000 to spend on your wedding, you should always start with a budget, and a list of priorities.
Setting a budget early on and knowing the limit of what you can spend will help you narrow down your venue and guest list. Make sure you discuss with your partner what part of the day is most important to you, and what are "musts" vs. nice-to-haves – for example, a live band, a specific location, etc. Once you have your budget, and priorities, in check, there are lots of hacks to stay on or under that budget! Here are 10 of our favorites.
Consider the Timing
Most venues will offer a lower cost for a Friday or Sunday wedding; as well as weddings that are "off peak" in the calendar year (i.e. not the summer months in the Northern Hemisphere).
Consider Sharing Space
If you are open to not being the only party at a venue, check out spaces that can accommodate multiple parties at once. The venue will typically stagger the time of the events so you are not running into the other group's wedding. Additionally, venues that specialize in events are less likely to charge an additional booking fee, compared to a nontraditional wedding site such as a garden or public library, which may charge thousands of extra dollars just to reserve the space, in addition to per-person and catering costs.
Shop Lots of Vendors at Once
Use online tools, such as popular wedding sites The Knot, Wedding Wire, or Zola to explore different vendors and find one in your price range. Word of mouth is also one of the best ways to get a good deal on a photographer, DJ or officiant, so make sure to talk to friends and family who've gotten married recently.
Go Paper-Free
The cost of stationary – as well as postage – can add up quickly. Rather than sending paper save the dates and invitations, consider using a digital invitation for one – or both! Create a wedding website and reserve all the important details, such as hotel logistics and pre and post wedding events, for the website, so you don't need to use additional stationary.
You may also consider skipping a wedding program, or distributing one per couple instead of one per guest.
Get Creative With Centerpieces
The sticker price of flowers can often be shocking for engaged couples! Consider using candles or other non-perishable items for your centerpieces.
Shop Sample Sales
Sample sales can be a great place to pick up wedding dresses and/or bridesmaid dresses. To save money on a gown, you may also consider buying a used dress, or shopping at bridal warehouse rather than a boutique shop.
Save on Kids' Meals
If you're planning to have kids at your wedding, ask your caterer if they can discount their meals.
Book Photography/Videography for Part of the Day
Since your photographer or videographer is getting paid by the hour, think about what the most important aspects of the day you'd like to capture (e.g. the "first look," ceremony, first dance, etc.) and book for that amount of time.
Recruit Emerging Talent
Think about hiring up and coming musicians or emerging photographers, who can be booked for much less than the pros. Unsure about what you're getting? Make sure to audition the musicians beforehand, and do a sample session with the photographer, so there are no surprises on the big day!
Downsize Your Dessert
If having the giant traditional wedding cake is not that important to you, consider serving a more affordable sheet cake, or cupcakes.
Still need a little extra help after budgeting and saving? Service Credit Union offers wedding loans of up to $50,000, with flexible terms and a quick approval process. Learn more.