Savings Tips for Moms by Moms
---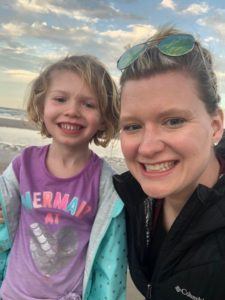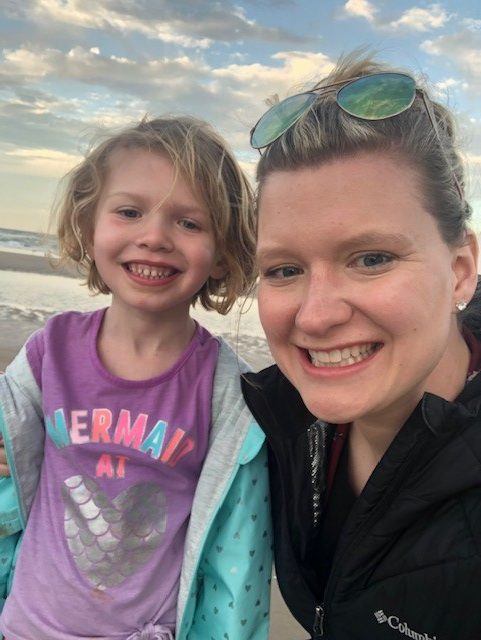 Ok, you caught me, I am not a mom. I don't know about baby food or school systems or even how to throw a rockin' birthday party.
But, I do know saving money can be tough—let alone when you need to be able to cover diapers, dinner, daycare, school supplies, and more. Everything adds up and fast.
So, as I sat down to write this, I thought the only logical first step was to call my mom. Not only did she raise three girls, make it look easy, and always put food on the table, but she did it on a tight budget.
"We used coupons wherever we could," my mom said when I called. "I was the Coupon Queen." And then I remembered my mom sitting each weekend morning at the kitchen table cutting coupons and seeking out the best deals for anything and everything. She was a bit of a Frugal Fanny, but she was also resourceful.
That got me thinking: Here at Service Credit Union, not only are their expert savers, but there are expert moms as well. Who better to tap for advice?
So, check out these tips from some saving-savvy Service Credit Union moms, and one non-credit union employee (thanks Mom), on easy ways you can add some breathing room into your budget.
Tip 1: Buy In Bulk
Community Relations Specialist Jaime Yates offered a tip on grocery shopping. "Feeding a teenage boy can be expensive," says Jaime. "I like to buy the family large packs of meat, as they tend to be more cost-efficient. When I get home, I break it up into gallon bags so that I can freeze some to use later." This goes for all sorts of items — you can even freeze fruit to make it last longer.
Tip 2: Shop Practically
"Consider the longevity of items, and try to resist the temptation to buy fancy clothes for little kids," says Service Credit Union Content Manager Anna Baskin. "It's great to have a few adorable outfits for some photos, but kids are generally not going anywhere where they need to dress to impress – they get dirty and grow quickly. If people would like to get you gifts, try to discourage them from getting these outfits and get something more practical," she said. "I recently got rid of a ton of clothes my daughter had outgrown and wanted to cry when I saw all the gorgeous dresses people got her that she never wore."
This is a twofer—Anna also recommends using sites like Facebook Marketplace to buy and sell gently used or new clothes.
Tip 3: Set It and Forget It
"I use the 'set it and forget it' approach with my money," says Marissa Rustici, Community Financial Education Specialist. Each month, Marissa has two accounts that are automatically set up to transfer money into her savings account. "If you don't see it, you don't spend it," she says. This approach allows your money to grow so that it's there when you need it.
Tip 4: Plan Ahead
Jennah Wolak, Assistant Vice President of Member Services, uses a similar approach. "The best way for me to save money is to split my direct deposit into multiple accounts. I have a 'bills' account for my mortgage, car payment, and utility bills, a 'vacation' account for fun stuff, and a checking account for everything else." She says, "I also make sure that I have a specific amount automatically transferred to my savings account each pay period." Budgeting can be a challenge, but planning ahead can really help. Plus, setting aside money for a vacation gives you something to look forward to!
Tip 5: Quality Time Is Free
Whitney Mendonca, Service Credit Union's Assistant Manager of Education, gave great advice on spending quality time without spending money. "In my family, we are also always looking for cheap ways to spend time together. We oftentimes will use websites to find out what is going on around NH and go to free events such as taking a walk on the beach or plays in the park during the summer," she said. "We also have a family game night once a week as a way to spend time together, and it costs next to nothing to do." Another fun and free way to spend time as a family is by having a movie night.
Tip 6: Make a Menu and Be Resourceful
"The not-so-quick trips to the grocery store at the end of the day add up fast," says Kellianne McCormack, Service CU's Executive Assistant to the SVP of Technology and CFO. "I would always get way more than I needed and spend too much. So, each weekend, I take some time to plan out dinners for the week by utilizing what is already in my freezer and pantry to create meals." She says, "Even if it's simple tacos, leftovers, or a quick spaghetti and meat sauce, I can plan ahead to save money and time! It takes the stress out of the evening. Now, if only I could remember to pull the meat out of the freezer in the morning…"
There you have it, whether it's cutting back on your grocery spending or finding free ways to get together as a family, there are numerous ways to tighten your belt and save a few extra dollars here and there. Service Credit Union also offers free access to budget templates and other tips to make saving simple. Once you have figured out where your family can cut back, consider putting that money aside in a Primary Savings Account.
Where will your extra savings take you?