Investment Opportunities Before You Get Married
---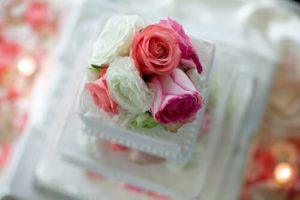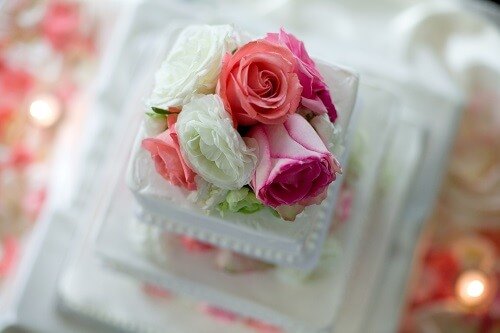 While basking in the glow of a recent engagement, focusing on some of the uncomfortable and at-times complicated changes that come with getting hitched is probably the last thing you want to be doing. It is, however, important for you to educate yourselves and make decisions about your combined financial life moving forward.
The good news? We went ahead and put together a list of some things to consider as your big day approaches.
Opportunities to Build Wealth
Married couples typically accumulate more money and assets than their non-married counterparts. This is, of course, due in part to the potential for two incomes supporting one household's set of bills. Dual contributions will help when applying for mortgages or business loans, and this situation creates a prime opportunity to pay off debt or contribute to a joint savings account. As with anything, it's important to discuss the pros and cons of each financial move with your partner, and seek assistance if necessary.
Tackle Debt Together
Speaking of what you owe, combining incomes can also mean combining debt. Before going out and putting in an offer on that perfect house or purchasing a new family car, be sure that both parties are aware of what the other person owes individually. In your new life together, it's imperative to make financial choices together and have the most accurate, up-to-date information needed to do so. It is recommended to formulate a strategic plan to pay down your debts together, starting with those loans that charge the highest interest rates. This is an investment that is sure to pay dividends in the future.
Budget, Budget, Budget
While previously existing debt – student loans, credit card balances, etc. — is a major piece of the financial puzzle, it's certainly not the only thing to consider. If you haven't created and adhered to a solo budget in the past, now is the time to learn. Work with your partner to put together a list of things that you are spending money on each month. These can include subscriptions, utility bills, rainy day funds, etc. Even better? There are probably ways for you to save money as a pair such as a combined wireless phone plan. During this process, you might even find expenses that can be eliminated altogether, filling your disposable income envelope just a little bit more.
Planning for the Long-term Future
Once you're married, you'll also need to make decisions about insurance and estate planning. If you both work and have healthcare options, take a look at each and decide which plan might be most beneficial. Does your spouse have a plan that offers benefits that you don't get? In most cases, getting married allows you to change your health insurance election without waiting for the annual open enrollment period, so be sure to take advantage if you decide that a change makes sense. This is also a great time to discuss life insurance – especially if you already have children. Ask yourself questions like, "What would happen if my partner was left to support the household alone?", and vice versa. An unexpected loss of income can be crippling to a family, and life insurance can help with final expenses and debts left behind. It's not always the most pleasant of conversations, but it's among the most important and long-lasting decisions that a couple can make.
It's never too early to start these essential conversations with your partner. Most importantly, these topics should be approached with honesty and an open mind – after all, you're in this together.
Getting married presents a wealth of savings and investment opportunities, along with the benefit of some added backup when you inevitably face a financial challenge or two as you both live happily ever after.