How to Conquer the Post-Graduate Season of #Adulting
---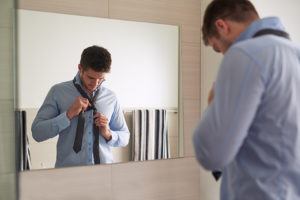 Hey, graduates! Your summer is almost over, and on your way to, or already inside the working world! If you have not thought about it already, there are some things you should know about the first several months of your living situation.
Some of you have an apartment lease that brings you to the end of the summer. Some may have gone home to live with their parents for a while. It is going to be an adjustment, and unpacking the last four years of your life will take time. These tips can help a postgraduate to conquer the early stages of adulting.
You have probably acquired some items along the way that might not fit so perfectly into your old bedroom back home. That giant bean bag chair may have to go, along with the dusty TV and the New England Patriots couch. Things that fit into an off-campus apartment or dorm will fit differently back home. Most students show up to school with the bare minimum and leave with a car full of items they didn't even realize they were collecting.
Have a yard sale. Get rid of items you no longer want or need and make some extra money in the process. Many students will sell their items to undergrads who need furniture for their own on-campus apartment or dorm. Take advantage of student message boards, personal connections, and even Craigslist to sell unwanted/unneeded items. Many schools offer a back-to-school yard sale just before move-in day in late August. Bring your gently used items from college to pass onto a new generation of students on their own for the first time, or just save your friends a lot of money.
If needed, get a storage unit. If you price shop, you can find good deals for month-to-month rentals of small units. This is just temporary until you have another place of your own.
Next, you'll want to start looking for a place to live and start saving for monthly rent. If your parents let you stay at home for free or at a big discount, use this time to stock up on savings. While you are at home and have the means to save then do so, you can try to set aside money as if you were paying rent every month. Put it into a savings account and don't touch it. Though it may not always happen, living with your parents is significantly cheaper than renting on your own. If your parents are not charging rent; you may want to treat them to dinner as rent payment; they will appreciate it!
Most properties require a security deposit and first month's rent upfront, so try to save up two or three months' rent while you are on the lookout for a new place. Now when you move in you already have the money needed to make rent, and you can remain ahead of the payments. This will do two things: create peace of mind for you and show your landlord you are a good tenant who pays on time.
Strapped for cash or just need some extra money? Get a second job delivering food or working for a ride-sharing app. These low-key jobs could earn you a little extra to pad your savings. Their flexible hours will help you schedule around your primary job and allow you to supplement your paycheck as needed.
If you have space, start to price shop furniture and fixtures and purchase if needed. Tables and chairs, new couch … all these needed items can be shopped for the best deal. With the time you have, you don't have to buy items immediately, which means you don't have to jump on the first deal.
Finally, you have a good savings account, appropriate furniture, and a steady income coming in. Enjoy your time at home, graduates! As life moves forward, you will see your expenses increase exponentially. Rent, water, heat, electricity, car payments, and student loans can all add up fast if you are not prepared.
Remember, your student loans are probably not due yet, you may not have to pay rent to your parents, and your day-to-day expenses like food and gas will be low as well. You can use this time to set yourself up for financial success, making #adulting much easier.