The Best Way to Ensure a Relaxing Vacation
---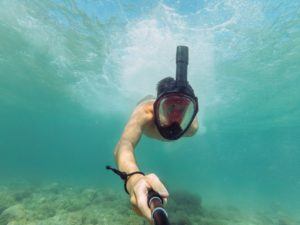 Recently I took a cruise with my family, though technically I was island hopping through some U.S. territories, I still needed to manage items before I left, as I left, and when I returned.
These are some items I checked off to ensure traveling abroad was seamless.
First thing, if you have not already, get a passport as soon as possible. I already have mine, but for those who do not have one it is recommended you start the process as you will need one to cross borders in Mexico and Canada whether you are on a cruise ship stopping in U.S. territories or not, to get on or off a cruise ship you need a passport. The process takes time but is relatively painless. Visit usa.gov/passport to learn how and where to get or renew a U.S. passport. I would recommend giving your passport about 6-8 weeks to come in after applying unless you are willing to pay for expedited service.
A month prior to my departure I used online bill pay to make sure I was current on all bills and loans. I paid rent and got up to speed on anything outstanding. You can do one of two things to ensure bills are paid. Schedule an auto-pay for the date it's due, or pay ahead using the bill pay feature on your mobile app and online banking.
A week prior, I alerted the credit union I would be traveling between certain dates, and purchases through the cruise line or in those locations should not be flagged as fraud. The other note I gave them was my flight. I was going out of Boston and into Miami so I made sure purchases in those cities were noted as legitimate as long as it was during the times I was slated to be there.
A day prior, I pulled cash out to have on the trip. The islands have U.S. currency as a viable payment method but if I was traveling elsewhere, I could stop by a branch and confirm online to see if that currency is available.
During the cruise, I had as much fun as possible! It was great to know my bills would be paid and my funds would be available to me due to my planning ahead.
Upon returning, I immediately checked my account to see if there was anything out of the ordinary. I searched for any strange transactions and made sure everything worked out and balanced my checkbook. I alerted the contact center I was home and all transactions are back to how they should be.
The best way to keep things moving while you are traveling is to be in communication with Service Credit Union and keep everything current. It ensures peace of mind while you travel and it makes coming home from sun and sand much easier.