Wherever Life Takes You, Your Favorite Credit Union Is Close By
---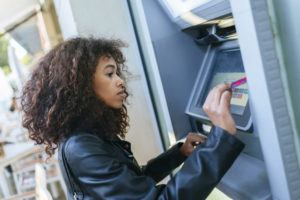 Going back home to San Diego from Germany has always been a fun-filled couple of weeks for me but just because I am on vacation does not mean that my adult responsibilities are taking a break. Bills still must be paid…unfortunately, even if I am on vacation.
While in San Diego, I realized that my auto loan with Service Credit Union was due in two days. I also needed to purchase a money order since I have not carried or written a personal check since the era of Friendster. (Friendster was before Myspace, it was that long ago.) The nearest Service Credit Union branch was over 3,000 miles away. What could I do?
As a member of Service Credit Union, I am able to take advantage of the CO-OP Shared Branching Network. I went to the Shared Branching and ATM locator to find the nearest credit union participating in the CO-OP Shared Branch network. I entered the zip code I was currently at and lo and behold, there was a participating credit union within four miles of my location. You can also use this site to locate over 30,000 surcharge-free ATMs. I was able to locate a surcharge-free ATM at the local 7/11 that was down the street. There is even a CO-OP Locator mobile app for both iPhone and Android. The app is more intuitive and has mapping, driving, and ride-share options.
I walked into the credit union branch that I found on the Shared Branching and ATM locator and informed the member service representative that I was a member of Service Credit Union. They knew right away that I wanted to access my Service Credit Union account via the CO-OP Shared Branch network. The MSR asked for my Service Credit Union member number and requested to see a valid government-issued photo ID. After verification of my information, I requested a transfer from my checking account to my auto loan and a $100 money order out of the same account. After a few short moments, I was handed my $100 money order, my transaction receipt that reflected the auto loan payment I made, and my Service Credit Union checking account balance.
With over 1,800 credit unions participating in the CO-OP Shared Branch network, I have virtually 5,400 Service Credit Union branch locations nationwide where someone is happy to help me transfer funds, pay a loan, or make a deposit to my account. This makes it the third-largest network of financial institutions. Using the CO-OP Shared Branch network brings a Service Credit Union branch to me regardless of my geographic location.